German Shepherds are some of the most majestic dogs out there. With origins in Germany, they've still become one of the most popular breeds in the United States, which is why we have a list of the best German Shepherd breeders in GA for you here.
Bringing home a German Shepherd can bring happiness to your home. They'll not only be a great companion for those in the house, but they're also known to be great protectors. Finding a breeder you can trust isn't as easy as it might seem.
You'll want to look for one that cares about their animals and knows about the breed. Look no further if you're hunting for German Shepherd puppies for sale in Georgia. These are the seven best German Shepherd breeders in GA.
Other articles you will also like: Must-Have Essentials for Your German Shepherd Puppy and How to Stop a Dog from Pooping In the House at Night?
1. Vom Orenburg German Shepherds, Inc.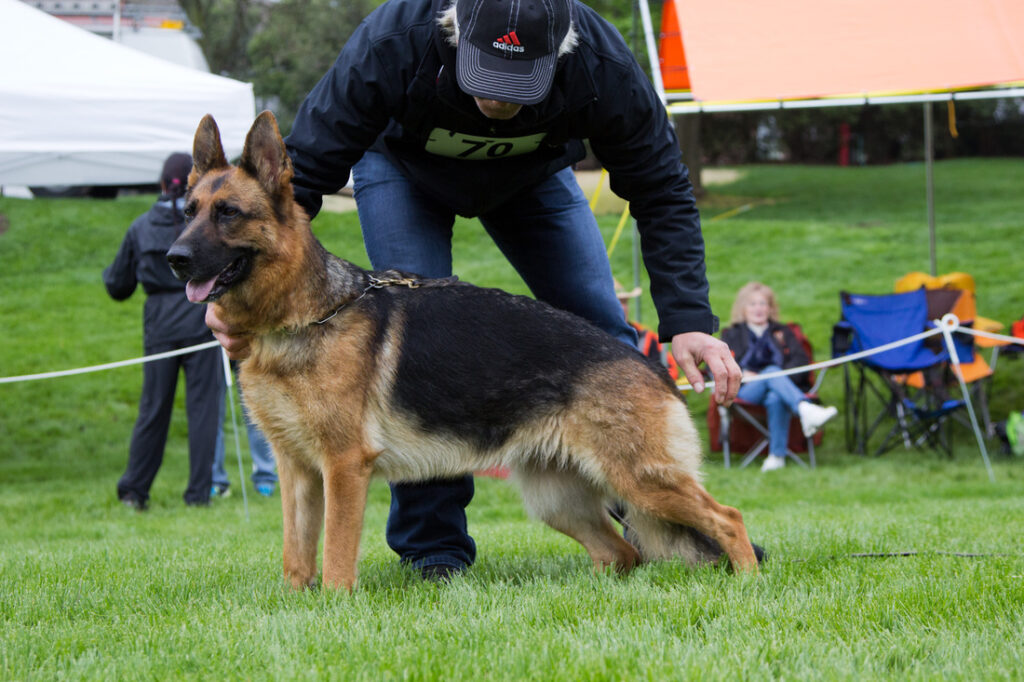 There are many reasons why Vom Orenburg German Shepherds made our list of the best German Shepherd breeders in Georgia. One of them is how much land the family has that the dogs have access to.
This family operation has been going on since 2012, but the family had even more experience with dogs before they began hobby breeding. We love this breeder because they are strict about who they let adopt their puppies. They won't approve of the adoption if they don't feel like the person and puppy are the perfect fit.
This isn't to say that they deny many people, but they will work with you until the perfect puppy is ready for you and your family. They follow strict breed standards and only breed healthy dogs with no signs of genetic diseases.
They're great about updating their website on available puppies and upcoming litters. All their puppies have three generations of lineage you can trace and come with deworming, vaccinations, and a health certificate to prove they're healthy enough to be away from the dog mom.
2. Oher Tannen German Shepherd Dogs
If you're looking for a German Shepherd puppy with strong roots from Germany, then Oher Tannen German Shepherd Dogs is the best breeder. The breeder moved from Germany with her German Shepherd in 1991 and began breeding them in Georgia several years later.
Oher Tannen German Shepherd Dogs have plenty of lands, like other breeders in Georgia, where the dogs can play, learn from one another, and explore. They're never kept in kennels and are treated like family members before finding their forever home.
Even though all the breeders on our list are ethical and great options, this one might be the most thorough. They offer hip and elbow certification for all puppies, endurance tests, and more health certificates proving they're in excellent health.
They don't overbreed their dogs, so litters aren't always available. You can see a list of their current, upcoming, and past litters on their website. We love that they provide ongoing support for the people who purchase their puppies and are more than happy to educate them about the breed and help with training.
3. Von der Zwei Schaefer Haus German Shepherds
Von der Zwei Schaefer Haus German Shepherds has some of Georgia's best German Shepherd puppies. They're a smaller breeder in Gainesville, Georgia, so they only have a few litters per year. This isn't bad, but it does mean you'll need to monitor their upcoming litter carefully.
The breeders have owned German Shepherds for years, and their love for the dogs encouraged them to want to breed them for other families. All their puppies and dogs come with a hip and elbow certification and pass a Breed Survey, vaccinations, deworming, and your standard health certificate.
They share photos of the males and females that they breed on their website, and as long as they're around when you visit their home, you're more than welcome to meet them. They are particular about who they let buy a puppy from them and have a detailed application.
We recommend contacting the breeder if you're interested in one of their puppies, even if there's not a litter readily available. Their puppies go fast, so keep an eye out.
4. Kennels Von Lotta German Shepherds, LLC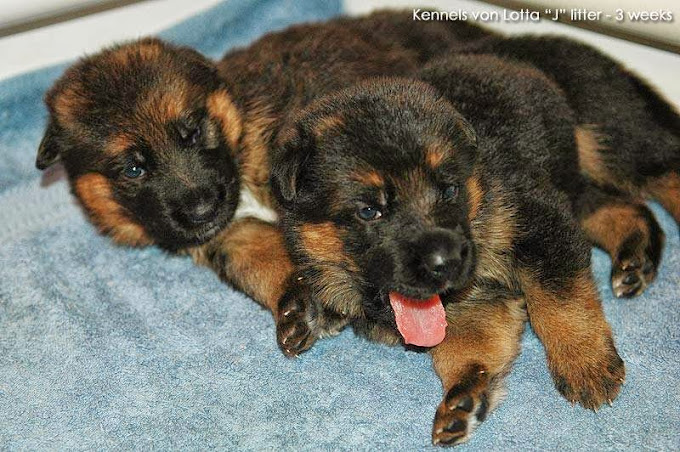 If you're looking for a breeder in Georgia with decades of experience with German Shepherds and breeding them, then Kennels Von Lotta is a great place. This breeder has more than 20 years of experience with these dogs and takes great pride in the puppies they breed.
They take great care to ensure they're only breeding healthy German Shepherds and passing along healthy genes. Before you take your new furry friend home, make sure they have their first round of vaccines, are dewormed, and come with a health certificate.
You can see a full breakdown of the males and females they use to breed their puppies on their website and a page about their current litter. If you're interested in buying a puppy from them, you need to fill out an adoption application.
They do their best to ensure each puppy goes to a home that's the best fit for them and you. While they hope this will be the perfect match and you'll have your puppy for the rest of their life, if you cannot take care of them anymore, they welcome them back with open arms.
5. Von Anna German Shepherds, LLC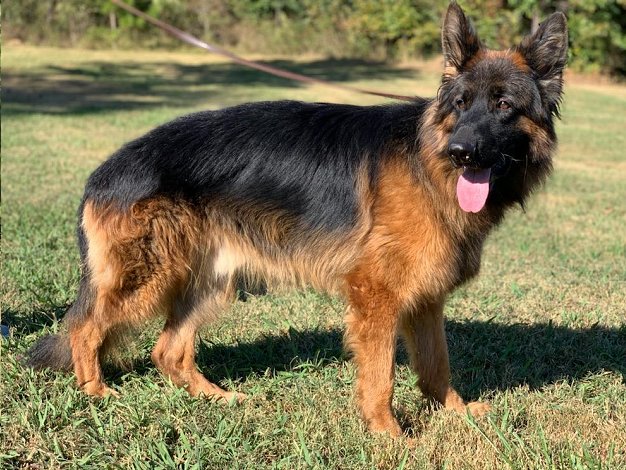 Von Anna German Shepherds breed their puppies from only the healthiest and finest German champion bloodlines. Even if you're not planning on having your German Shepherd puppy as a show dog, working dog, or service dog, these make wonderful family pets.
Unlike other breeders in Georgia, they offer both long and short hair German Shepherd puppies. Both are beautiful and will make great additions to your home. The breeders here have plenty of experience and more than enough knowledge about the breed and what they need.
Even though you can see their available puppies on their website, they highly recommend making an early reservation before they are even born to ensure that you can take one home, pending your application being approved.
Something we appreciate about this breeder is that they're upfront about their pricing. Usually, you have to contact the breeder to find out about pricing, but they list it on their website. The puppies range from $3,500 to $4,500, and the deposit is $500 regardless of their long or short hair options.
6. Beres Haus German Shepherds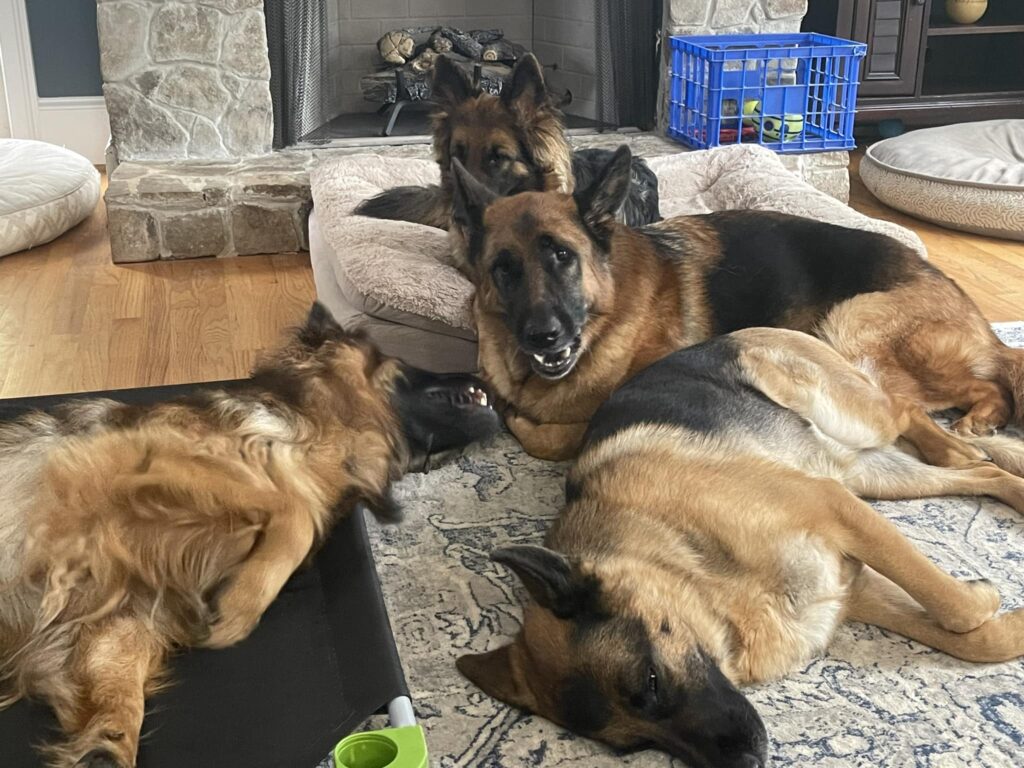 Beres Haus German Shepherds is a great place to find German Shepherd puppies in Georgia. This family-owned and operated breeder has a long history with the breed. They grew up with German Shepherds and are not committed to breeding the dogs with the highest standards.
They specialize in breeding family and protective dogs, so if you want a service or working dog, you might want to look elsewhere. All their puppies are socialized well at a young age and will be able to blend well into your home if you have other animals and kids.
We love that this breeder has a lot of lands for the dogs and puppies to explore and how well they take care of all the dogs. They're never in kennels and are more like family until they go home with their new owners.
All the puppies from this breeder come with a health certificate, their first round of vaccinations, deworming, and a few little gifts to get you started. Be sure to schedule an appointment to meet the breeders and their puppies instead of dropping by.
7. Van Giller German Shepherds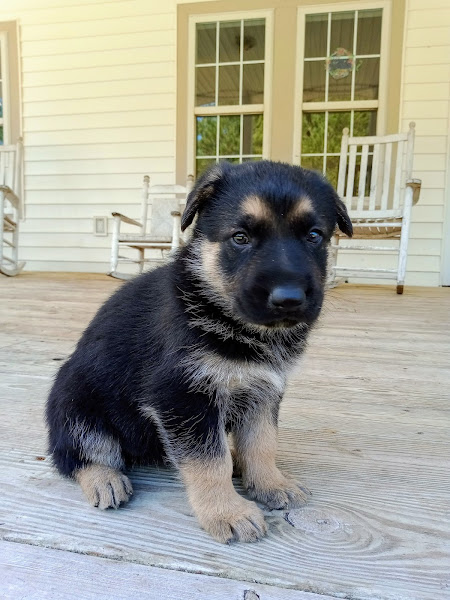 Last but certainly not least, we have Van Giller German Shepherds in Statesboro, Georgia, one of the best German Shepherd breeders in GA. These breeders have more than 25 years of experience raising and breeding these beautiful dogs. They know what they're doing, and you can rest assured you're getting a healthy and high-quality German Shepherd.
They don't breed their dogs often, so keeping up with their website and social media is the best way to find out when they have a new litter or one. You can call them and ask questions and get on the waitlist as long as they approve your adoption application.
They are upfront about their pricing and are some of the state's most affordable purebred German Shepherd puppies. They start at $1,700, but they don't state what their deposit fee is, so you'll want to ask whenever you get in touch with them.
Like other breeders, all the puppies come with a health certificate, vaccinations, and deworming. They also offer a three-month health guarantee for all their puppies.
Conclusion For "Best German Shepherd Breeders in GA"
German Shepherds make some of the best dogs. Whether you're looking to get yourself a service animal, a family pet, or one who can help protect you and your home, there's a German Shepherd puppy out there for you.
The seven best breeders above will be your best chance at finding German Shepherd puppies for sale in Georgia. Be sure to contact the one you're interested in to learn more about their process and when their next litter is coming.