Finding a reputable German Shepherd rescue in Utah can be challenging, especially if you're a first-time dog owner. Most dog owners prefer rehoming a German Shepherd from a rescue because it's cheaper than buying from a breeder.
You must be a confident and calm dog owner to rear the breed successfully. To help you with your search, here are the top German Shepherd rescues in Utah.
Other articles you may also like: 8 Best German Shepherd Breeders in Utah! and How Much Do German Shepherds Sleep?
1. West Jordan Animal Shelter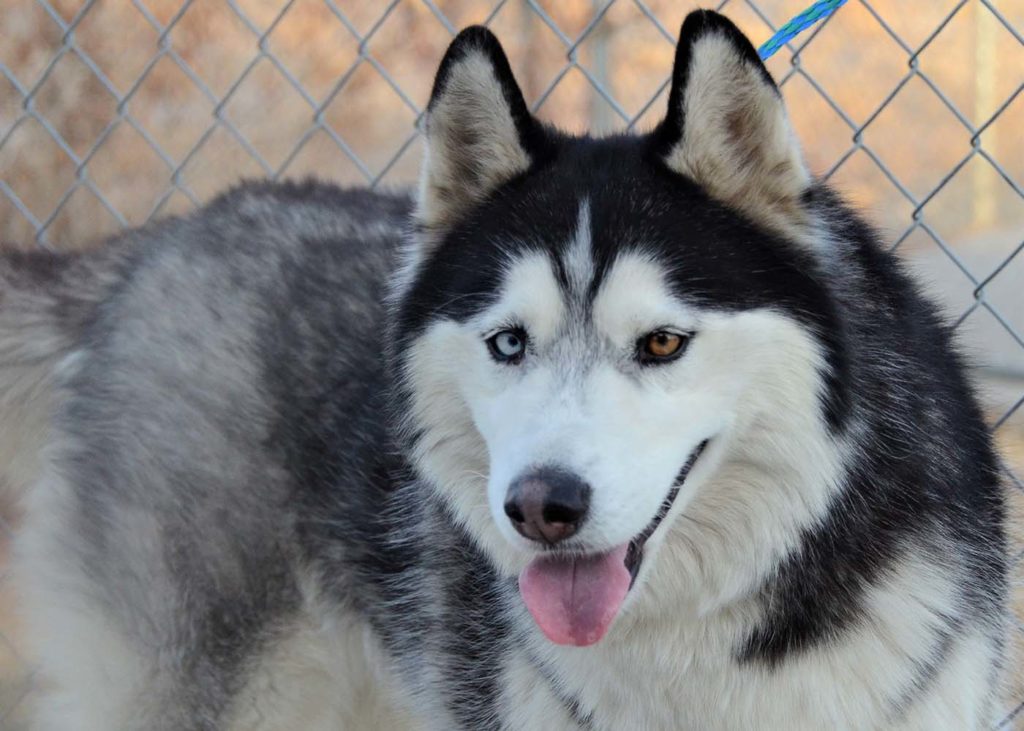 The rescue organization has been helping abandoned and neglected animals around West Jordan find forever homes. In the last 15 years, the rescue has found permanent homes for over 1000 German Shepherds. West Jordan Animal Shelter's primary objective is to provide animals with a healthy diet, vaccinations, and socialization.
They prefer prospective dog adopters to have previously owned a German Shepherd dog. In addition, you must demonstrate dog training skills and ways to socialize a canine properly. They also have well-trained dog consultants and trainers, so you are guaranteed a well-mannered canine companion.
Before matching the dogs with new owners, the organization vet all rescue dogs. Their staff will also educate you on rearing the breed and its needs to prevent rehoming.
All their dogs must undergo spaying and neutering procedures to lower the chances of breast cancer and uterine infections. They also vaccinate their dogs against common diseases such as distemper and rabies.
Most German Shepherds available for adoption are from the streets and brought by strangers into the facility. If the owners don't claim the animals, the organization prepares them for adoption.
Rescue Organization Details:
2. South Utah Valley Animal Shelter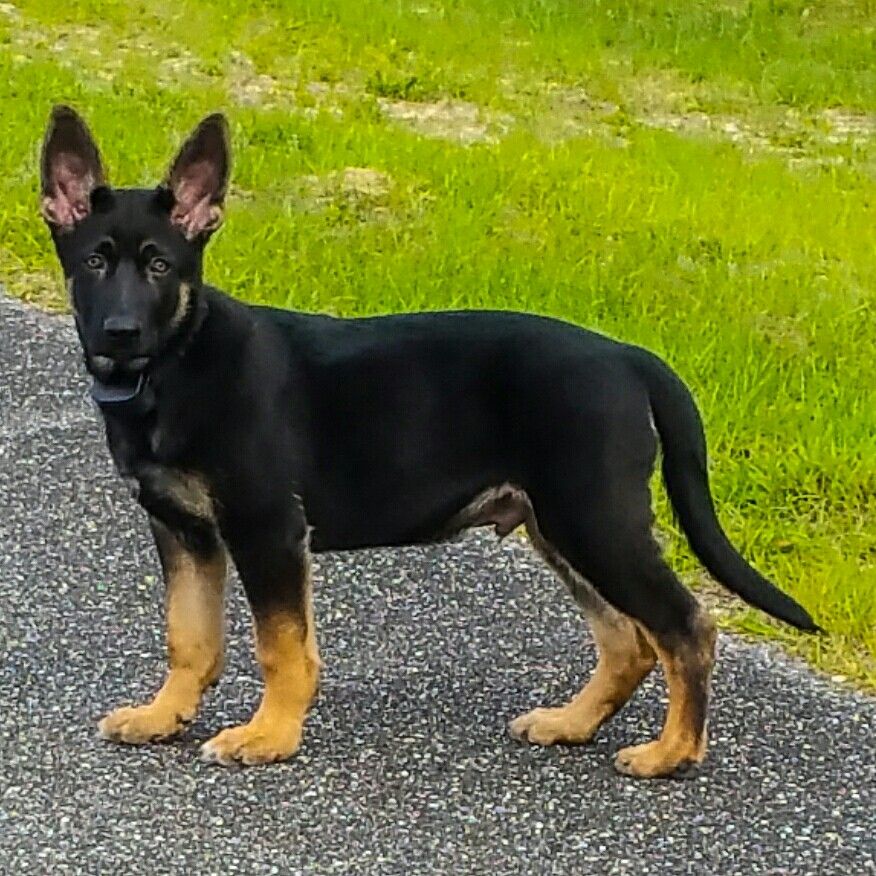 South Utah Valley Animal Shelter aims to rescue mistreated German Shepherds across Utah County. Their adoption program ensures lost canines reunite with their owners or find permanent, forever homes. The organization partners with local rescues to ensure mistreated animals find the care and affection they deserve.
The rescue mainly relies on volunteers who must be over 18 years. Volunteers must fill out an application, and the facility will schedule the right time to come in. Because South Utah Valley Animal Shelter doesn't have enough employees, they often ask the community to take one or two dogs to increase their chances of survival.
In addition, the shelter occasionally educates dog owners on the importance of spaying and neutering their animals. You can browse their website to see a list of available German Shepherds ready for adoption. Consider visiting their facility during weekdays if you have questions about a specific canine.
Rescue Organization Details:
3. North Utah Valley Animal Shelter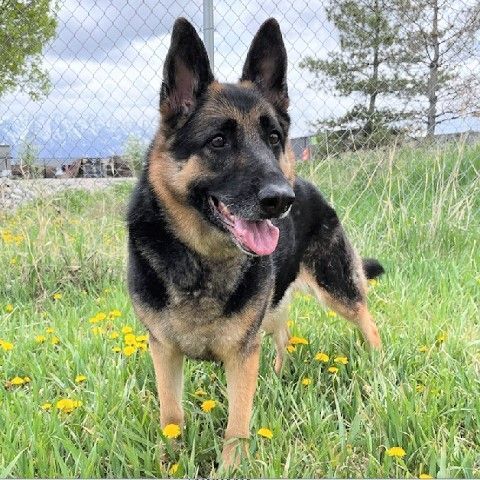 North Utah Valley Animal Shelter is a well-established organization that rescues dog breeds, including German Shepherds and Poodles. They commit to rehabilitating and rehoming lost canines around Lindon, Utah. The good news is that they rescue all their dogs as indoor family pets. The animal shelter prohibits adopters from using their dogs as guard dogs.
They have dedicated staff who tirelessly save dogs from high-kill shelters and irresponsible owners. In addition, their vets euthanize their dogs and vaccinate them against heartworm and roundworm diseases. North Utah Valley adoption program aims to match prospective adopters with their preferred temperaments.
The organization is always looking for lovely families who will care for neglected dogs and provide them with adequate socialization and training. Before adoption, the vets screen the dogs to ensure they are free from diseases and traumatic injuries. They also offer their dogs behavioral guidance, exercise, and neutering procedures.
Rescue Organization Details:
4. Draper City Animal Shelter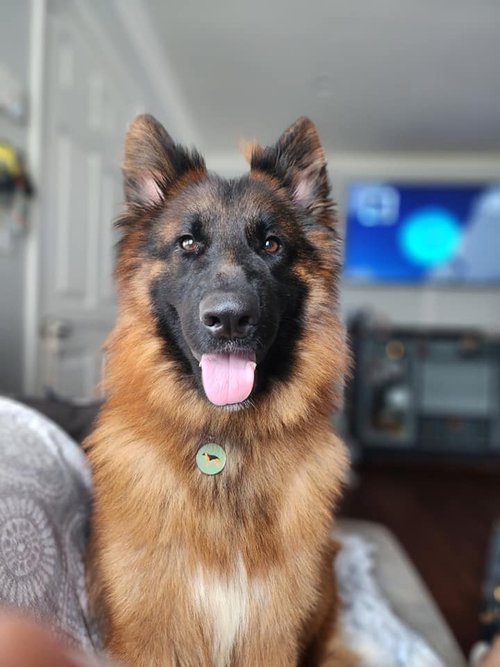 Located in Draper City, the animal shelter prioritizes rehoming German Shepherd dogs with nowhere to call home. Draper City Animal Shelter prefers working with adopters without kids or animals at home. After the intensive screening, the rescue places lost dogs in lovely homes.
To secure a slot on their queue, you must submit an application detailing your experience with pets and why you want to adopt a German Shepherd dog. Before approving your application, they do a home visit to ascertain whether you meet their standards. It would be best to visit their Draper facility to determine if the specific dog is perfect for you and your family.
The rescue's mission is to provide abused dogs with a second chance and improved care. They educate dog enthusiasts about animal welfare and how to treat unwanted animals.
Because they operate on a first-come basis, you should book your dog in advance by paying an application fee. The rescue has a strict application that every adopter must follow. For instance, your yard must be fenced, keep your dog away from strangers and never leave your canine alone.
Sometimes, the rescue doesn't allow adopters to choose a dog based on gender, so be prepared to take any dog assigned to you. The non-profit organization works with at least 300 volunteers. You can contact the rescue through their website if you want to donate or volunteer your time.
Rescue Organization Details:
5. Rescue Rovers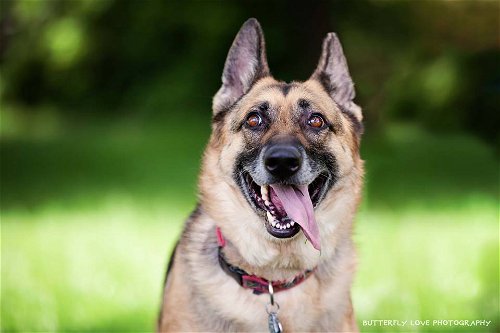 As one of the best German Shepherd rescue in Utah, the non-profit rescue organization cares for homeless dog breeds but mainly focuses on German Shepherds. Rescue Rovers believe that every dog deserves fair treatment. They work to ensure the canine friends find forever homes with caring individuals.
They hold adoption events once a month, where adopters come to the facility to identify dogs ready for adoption. You'll meet multiple German Shepherds and choose the ideal one for your family. Rescue Rovers advises potential adopters to apply online before the adoption event.
As with other German Shepherd rescues in Utah, Rescue Rovers rely on foster families to care for the dogs until adoption. Foster families ensure the animals get the necessary medical attention and food. In addition, their dogs benefit from regular grooming, crate training, and photography.
You must meet several requirements to qualify for a dog from this rescue. The ideal candidate should be loving and willing to provide the animal with excellent care. Rescue Rovers rely on donors to rescue German Shepherds in need. The rescue appreciates support in terms of toys, food, and kennels.
Rescue Organization Details:
6. West Valley Animal Shelter
While West Valley Animal Shelter doesn't mainly specialize in rescuing German Shepherds, you'll likely find an abandoned dog perfect for your family. The organization collaborates with responsible families to provide their dogs with training and proper animal care. Most of their German Shepherds remain with foster families until they are ready for adoption.
It's mandatory to fill out an application if you want to adopt a dog from West Valley Animal Shelter. Their staff will inspect your home before releasing your preferred dog.
The rescue accepts both neglected and owner-surrendered German Shepherds. Although they don't discriminate against dogs based on their colors, every animal must undergo vigorous medical checkups from their vets.
The screening process also entails background checks and vet references. The adoption application is quite competitive, so you might not choose a specific animal.
West Valley Animal Shelter may not accept aggressive or excessively sick animals into their facility, making it an excellent choice if you want a healthy and loving animal. You might also not adopt a dog from them if you aren't from Utah. Check their website to view available dogs at their facility.
Rescue Organization Details:
7. Utah German Shepherd Rescue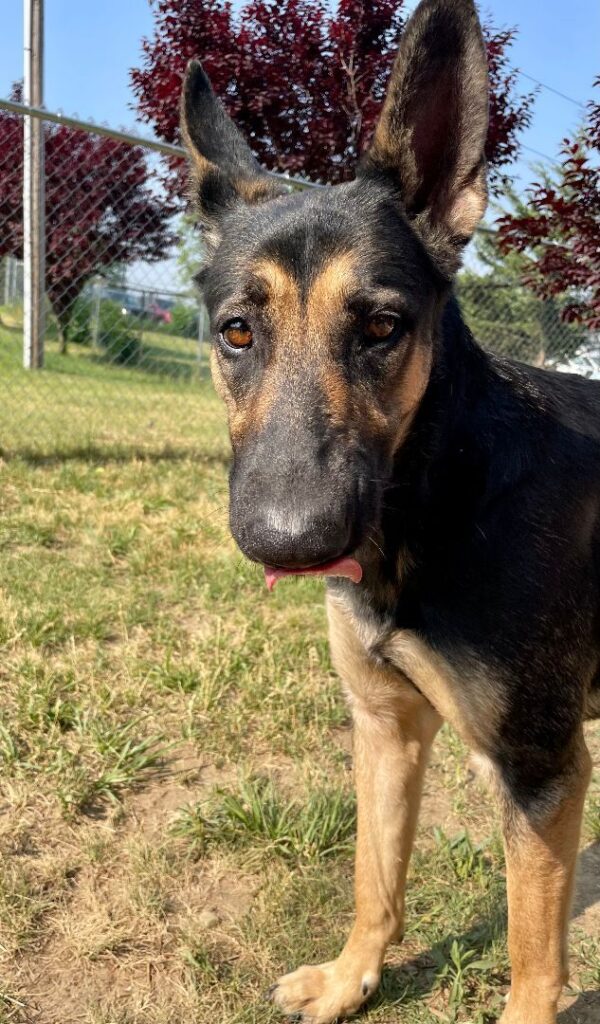 Utah German Shepherd Rescue came into operation in 2003 when its founders learned that there were multiple abandoned dogs in Utah. The rescue contacts the dogs' owners, and if they don't respond, they prepare them for adoption.
They put the dogs for adoption after undergoing neuter and spay procedures. Their vets also ensure that the dogs are free of health issues so that you don't face difficulties when rearing your canine friend.
The first step to adopting a German Shepherd from the rescue is filling out an application form. Adopters must satisfy several requirements, including being 18 years and proving they can care for their newly acquired animal. The process may take at least 30 days, but their staff will constantly send videos until your pup arrives.
Rescue Organization Details:
Conclusion For "Best German Shepherd Rescues in Utah"
German Shepherds are iconic and incredible dogs that make great family companions. They are the perfect dog for those who love adventure and playing outdoors. However, they are still subject to mistreatment and abandonment.
If you want to save a neglected German Shepherd and give it a second chance, consider the above German Shepherd rescue in Utah. Contact us if you have any queries on German Shepherd adoption in Utah.