If you're searching for a German Shepherd breeder in Utah, you want to find the best one to provide you with a healthy and well-bred pup. But with so many breeders, how do you know which one to choose?
How do you know which one to trust and which one to avoid? Don't worry; we've done the hard work for you. We've researched and compiled a list of the top eight German Shepherd breeders in Utah based on their reputation, quality, health guarantee, and customer service.
Whether you want a loyal companion, a working dog, or a show dog, these breeders have what you need! Here are our picks for the best German Shepherd breeders in Utah.
Other articles you will also like: How to Discipline A German Shepherd Puppy and Must-Have Essentials for Your German Shepherd Puppy
1. Del Cono Sur German Shepherds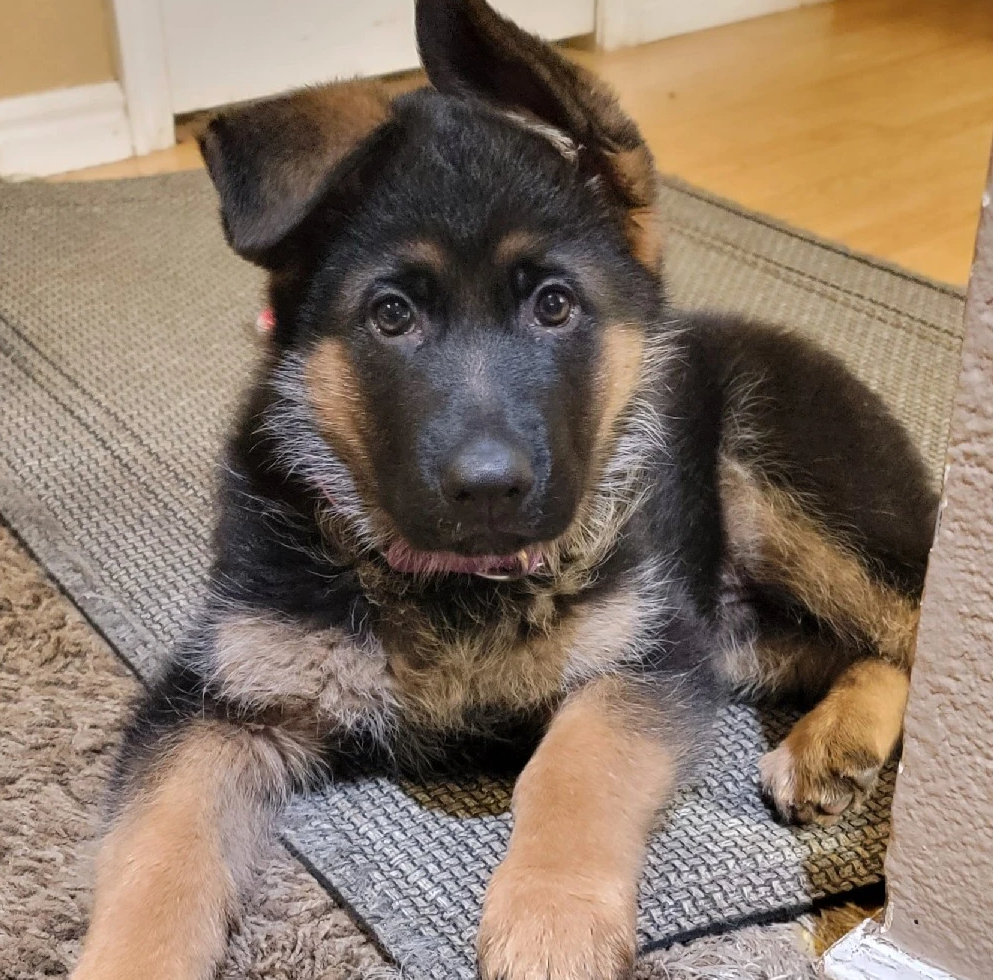 If you're looking for quality German Shepherd puppies in Utah, Del Cono Sur is here to help. With 30 years of experience in breeding and selling, they have mastered the art of pairing and breeding only the best lines to produce healthy and well-tempered companions. 
They source their foundation stock from South and Central America and Eastern and Western Europe. They choose breeding families based on their siblings' health rather than their parents' fame. Their dogs come with AKC paperwork, a health guarantee, a puppy pack, and lifetime breeder support for peace of mind.
They also provide socialization with farm animals, cats, and different surfaces and textures on their 80-acre ranch.
All puppies at Del Cono Sur are dewormed and vaccinated before being sold. Their puppies come from a solid genetic background with unique structure, health, and character. Browse their available puppies to find your perfect match.
Breeder's Details
2. Vom Haus Defensors K9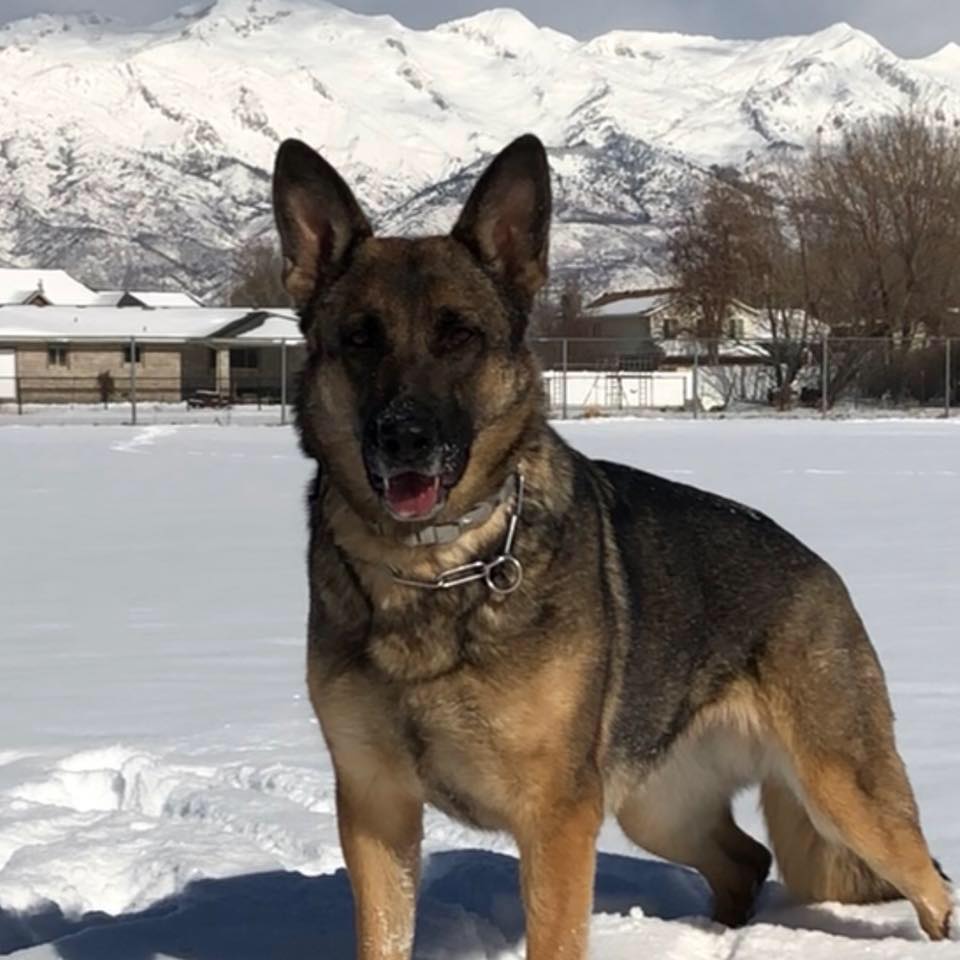 Vom Haus Denfors K9 is the ultimate choice for German Shepherd puppies in Utah. They have been breeding and raising quality German Shepherds for over 35 years and bring unique experiences from living in Germany. 
They state that their primary focus is to produce healthy mind and body dogs with strong working ability, solid temperaments, and excellent conformation.
They only breed dogs that meet their strict guidelines for quality and are committed to improving this unique breed through responsible breeding practices.
All of their puppies go home with a microchip and have undergone extensive socialization thanks to their enrichment methods, such as basic manners training, crate training, house training, and socialization with adult dogs and other animals.
So if you're looking for a superior German Shepherd puppy, contact Vom Haus Denfors K9 and reserve your pick of the litter.
Breeder's Details
3. Majic Forest Shepherds
Majic Forest Shepherds offer some of the finest German Shepherd puppies for sale in Utah. Majic Forest Shepherds is committed to providing you with the best long-coat German Shepherd puppy possible. 
They carefully select parents that exhibit excellent health, beautiful looks, and sound temperaments with proven pedigrees. Each of their puppies goes through numerous temperament tests at seven weeks old to ensure they are well-matched with their new homes and owners.
They also come with a health and hip guarantee, so you can rest assured that your pup is healthy and ready for a lifetime of love and adventure!
Majic Forest Shepherds strive for the highest quality German Shepherd standard. They view their dogs as part of their family, socializing and exercising them regularly. If you're looking for an outstanding companion or working dog, check out what Majic Forest Shepherds offers.
Breeder's Details
4. Buckelwürmer German Shepherds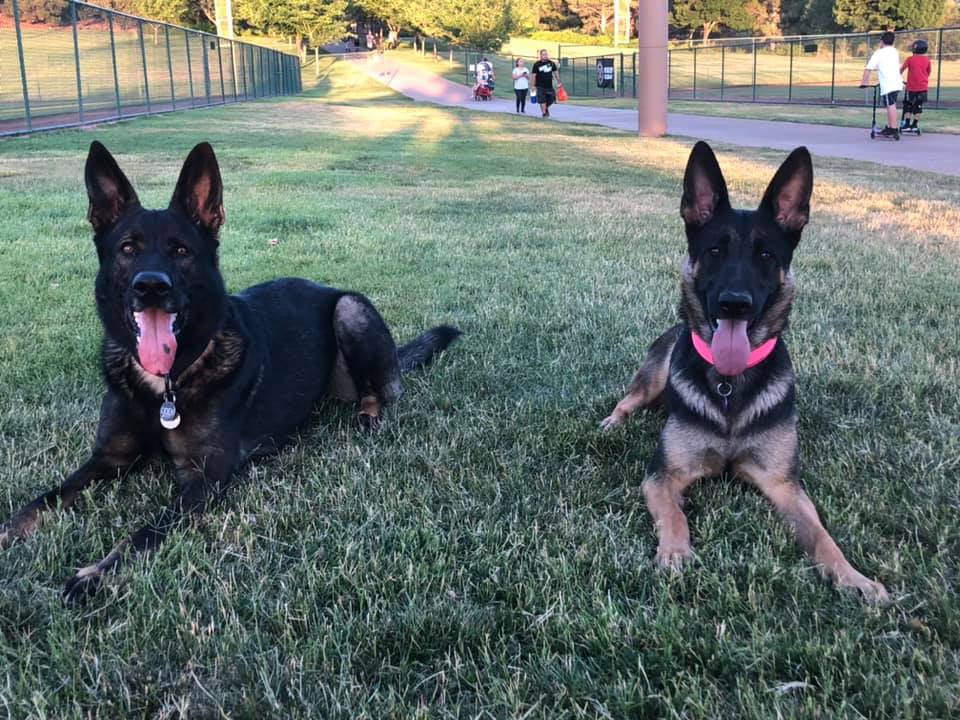 Buckelwürmer German Shepherds is another premier choice for German Shepherd puppies for sale in Utah. 
Their small, family-oriented breeding program focuses on producing quality dogs bred for health and temperament, intending to preserve the breed. They also evaluate all puppies for drive and workability before placing them with their new families.
Socialization begins right away with their Puppy Culture program. Buckelwürmer German Shepherd puppies follow the rule of seven. 
They are exposed to various experiences, including eating off seven surfaces, meeting at least seven different people of different ages, being exposed to seven different crazy sounds, playing with seven different toys, and walking on seven different surfaces.
All puppies receive vet checkups, dewormings, two vaccinations, a two-year health guarantee, and a 24-month hip and elbow guarantee. Their home is ultimately dog friendly, and they have experience in canine care, including training and competing in IGP events.
Breeder's Details
5. Hochland Krieger German Shepherds
Hochland Krieger German Shepherds is a family-owned business. The owner and breeder is a Marine Veteran who understands the value of these intelligent companion dogs. Hochland Krieger German Shepherds specializes in high-quality West German Champion bloodlines.
Their dogs are carefully selected and bred with love and care, ensuring the puppies receive all the necessary vet checkups, deworming treatments, and vaccinations before they leave us to join their new families.
A 2-year health and lifetime genetic guarantee covers their puppies, solidifying their reputation as breeders of healthy stock.
They also offer a 24-month hip and elbow warranty, so you can rest assured that your pup is in the best health when they come home with you.
If you're looking for a trusted Dog Breeder in Utah with an exceptional selection of loving service animals, family pets, or working dog stock, contact Hochland Krieger German Shepherds.
Breeder's Details
6. Staeheli German Shepherds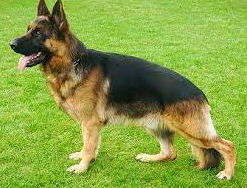 Staeheli German Shepherds provides hard-working companions and courageous guardians with world-class puppies bred from imported German Shepherd bloodlines. Their breeding lines are OFA and SV certified for hips and elbows, ensuring superior health and trainability for their beloved pups. 
They state that they don't just consider themselves breeders. They strive to provide families with the absolute best in companionship and protection.
They guarantee that their puppies have been crafted from some of the highest quality World Champion bloodlines around. Come to Staeheli German Shepherds for reliable and faithful friends who will be loyal members of your family for years to come.
Breeder's Details
7. Arco Shepherds
Arco Shepherds are dedicated to providing you with the cream of the crop. They offer German Shepherd, Belgian Malinois, and Golden Retrievers puppies from the highest-quality stock.
Their puppies come from excellent direct import lines and are socialized with their children and rabbits to ensure their development is nurtured in a happy and loving environment.
And as a bonus, you won't have to worry about puppy basics when bringing your new best friend home. All puppies receive deworming and vaccinations, a puppy starter kit, a food starter bag, and even a blanket with its mother's scent.
They have an extensive history of breeding experience stretching back generations and are committed to only providing puppies that improve the breed's health and continued lineage. Contact Arco Shepherds through Good Dog to find the perfect guardian for your family!
Breeder's Details
8. Von Den Mächtigen Kennels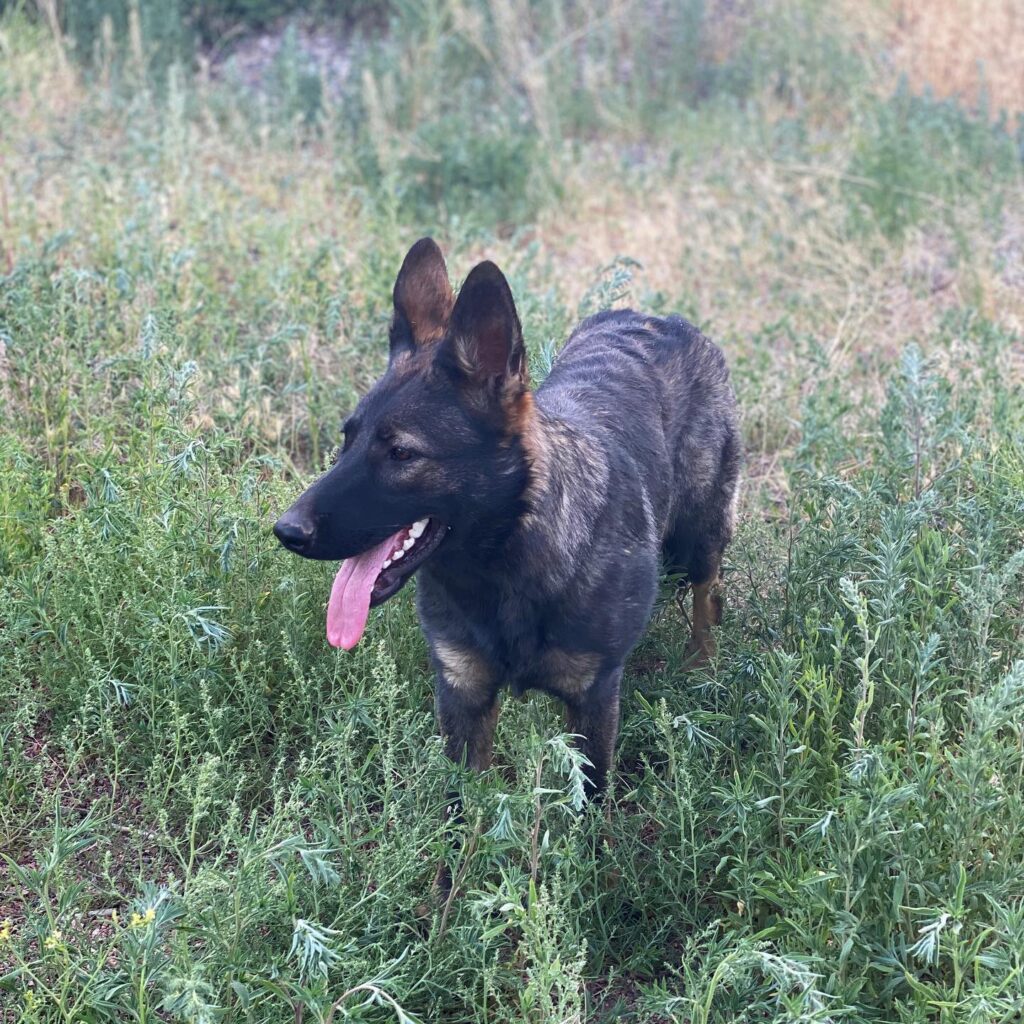 Concluding our list of the best German Shepherd breeders in Utah, this breeder challenges itself to produce high-quality, healthy and well-balanced puppies with drive, temperament, and workability.
Each parent is X-rayed for clear hips and elbows by OFA, Penn Hip, or SV to ensure the healthiest pups possible. Their puppies are stated to make fantastic companions, show dogs, or even working dogs. They raise them with ENS, ESI, Puppy Culture, and Avidog training methods.
They send their dogs to their forever homes with AKC paperwork, a 26-month health guarantee, a puppy pack, and lifetime breeder support. They also expose their puppies to different surfaces, textures, and environments on their 80-acre ranch so they can grow up happy and confident.
This includes socialization with farm animals and cats, hot and cold weather conditions, and more unique ranch-related environments.
If you need a German Shepherd that's already socialized to a multi-animal environment, their puppies are one of the best options in Utah.
Breeder's Details
Conclusion For "Best German Shepherd Breeders in Utah"
Ready to Find Your New Best Friend? Finding the perfect puppy has never been easier! You can be sure to find your ideal puppy from one of these eight top German Shepherd breeders in Utah.
From impressive credentials and health guarantees to unparalleled customer service, each breeder on this list offers something unique that sets them apart.
So what are you waiting for? Contact one of these fantastic breeders today and get ready for new adventures with a beautiful and active German Shepherd!