If you're looking for a giant dog but can't afford to purchase one from a breeder, you might consider adopting from the many German Shepherd rescues in the United States. Besides being a cheaper option, you'll save a canine in desperate need of a home.
Most of these canine companions become adoptable at different stages of their lives. You can take them home as puppies or adult dogs. We've compiled a list of organizations that deal with German Shepherd adoption in the United States to help with your search.
Other articles you will also like: 9 Best DDR German Shepherd Breeders in the United States and How Much Do German Shepherds Sleep?
1. All Shepherd Rescue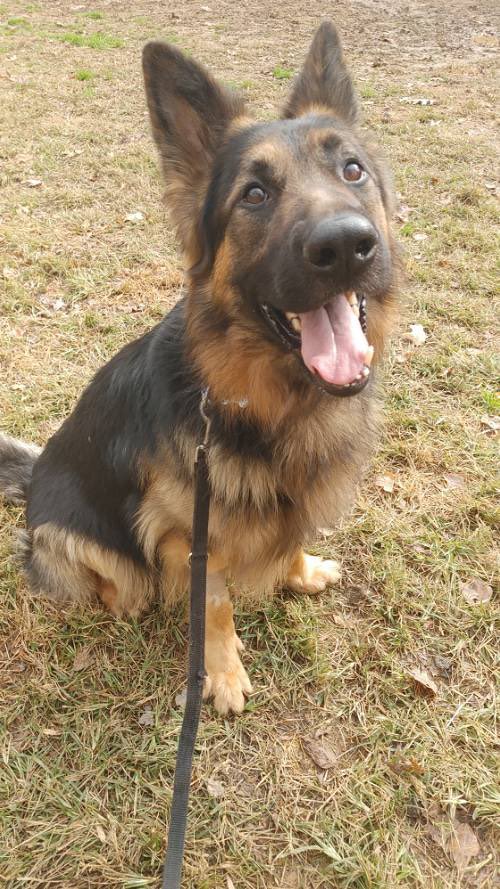 Volunteers at All Shepherd Rescue are hard-working individuals with families and other commitments but are driven by their deep affection for dogs. They're dedicated to matching the right dogs with suitable families. All their rescued dogs remain in foster homes, undergoing socialization and training before finding permanent, loving homes.
The organization's mission is to give stray and abandoned German Shepherds and mixes a second chance at life. In addition, they try to raise awareness about the benefits of providing dogs with regular veterinary treatment, training, and spaying or neutering.
The organization recognizes that owning a German Shepherd is a lifetime responsibility. Therefore, you must fill out an application to select adoptive families. They respond to submissions within 14 to 21 days since they receive many of them.
Furthermore, they permit families to meet the dogs they're considering adopting. They insist that all family members, including other pets, should attend the meeting to determine whether the dog suits everyone's needs. Donations keep the organization afloat, and have a section on its website for accepting financial support.
Rescue Organization Details:
2. Sedona Shepherd Sanctuary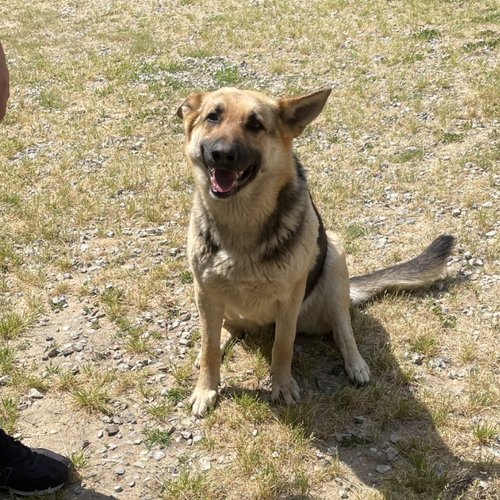 The volunteer-run organization aims to rescue German Shepherds from neglect, mistreatment, and high-kill shelters. They also help other rescue groups in the Northeast locate good homes for German Shepherds.
Their mission is to spread awareness about responsible dog ownership to reduce the number of stray pets. They don't own a facility but rely on foster homes to host their rescued dogs before they can locate permanent homes for them.
The organization's referral program assists owners looking to rehome their dogs and partners with start-up rescue groups. In addition, they educate the general public about the benefits of dog rescue and offer recommendations on where to find the best dog trainers.
Their adoption process starts with filling out an application form. Then, their volunteer team spends at least two to three weeks reviewing applications and selecting suitable forever homes for their dogs. When determining prospective adopters' suitability, they consider the kind of pets they own. They wish to ascertain that a dog unfamiliar with other pets doesn't end up in the wrong family.
Furthermore, they require all prospective adopters to be house owners between the ages of 25 and 75. They don't give out dogs to individuals living in rental properties. They might demand an adopter's commitment to a training session depending on their experience with dogs, the dog's age, and disposition.
Rescue Organization Details:
3. Char-Wills German Shepherd Rescue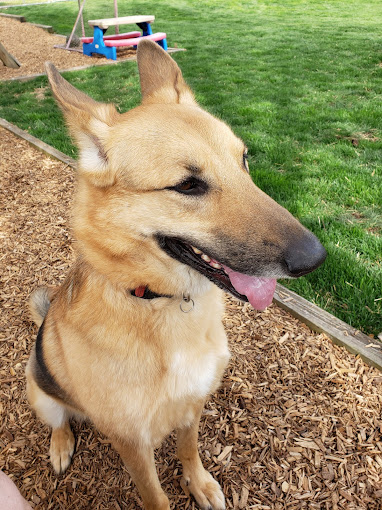 Char-Wills is a reputable German Shepherd rescue that runs solely on donations. Most of their rescues come from high-kill shelters in Virginia, Delaware, Maryland, eastern Ohio, New York, New Jersey, and Pennsylvania.
They also adopt dogs surrendered by their owners because they cannot continue caring for them. Instead of selling their dogs, these owners opt to have the organization find them permanent, loving homes with people who've undergone thorough screening. The organization rescues puppies, senior dogs, and all German Shepherds variations.
They have a boarding facility where they keep all dogs while awaiting placement into new families. Foster homes provide a safe, nurturing space for dogs needing special medical attention or extra training. A group of volunteers takes care of the dogs' basic requirements and provides them with exercise.
In 2017, they opened an adoption center that features 15 kennels. It has an ample reception space and a meet and greet area. Every interior kennel can fit a huge German Shepherd and has a door leading to a fenced-in outdoor kennel.
The organization requires all prospective adopters to complete an application form. They do it to ensure that their dogs get to families who'll treat them with the affection and care they deserve.
All their dogs leave the facility after receiving vaccinations, deworming, microchipping, spaying, or neutering. However, they do permit families to meet their prospective dogs on an appointment basis. If you plan on adopting a dog from this rescue, consider booking in advance or visiting the facility early enough.
Rescue Organization Details:
4. Southeast German Shepherd Rescue
The organization aims to rescue German Shepherds from abusive homes, abandoned situations, and high-kill animal facilities. They're a non-profit group that works to save this noble breed through a commitment of local volunteers. With more than 30 years of experience, their staff welcomes and supports new volunteers with guidance and assistance.
The organization offers their foster families appropriate training, guaranteeing their dogs a safe space to recover from mistreatment. Despite calling North Carolina home, they collaborate with other rescue groups in the southeastern United States.
The group does more than rescue German Shepherds. They also hold outreach campaigns, provide dog training, and host educational workshops to promote responsible dog ownership and the reduction of pet overpopulation. If you're interested in adopting a dog from them, you'll need to complete an application and pay a $30 application fee.
Their adoption process is quite strict. That's because they wish to ascertain that their dogs won't suffer the pain of neglect and abandonment once more. The process can take six to eight weeks, and even after being selected to adopt, there's no guarantee that a particular dog will still be available. They require all successful applicants to pay an adoption fee of $300.
Before releasing them into their forever homes, the organization must vaccinate, deworm, microchip, and spay or neuter their dogs. If you adopt a puppy, they require you to spay or neuter them by a specific date or face revocation of the adoption contract. Their staff will keep in touch with adopters if they face challenges raising their canine companions.
Rescue Organization Details:
5. Bay Area German Shepherd Rescue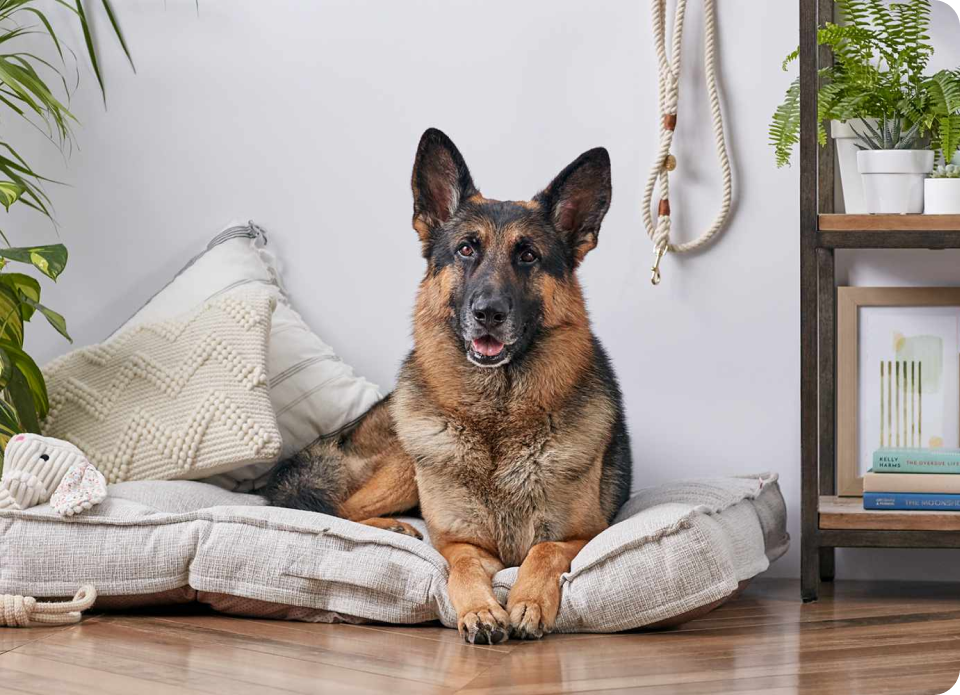 The organization's team comprises devoted dog lovers who volunteer their time to find good homes for German Shepherds. Since its inception, the organization has boasted more than one thousand German Shepherds rescue cases.
The majority of their dogs are from high-kill shelters. They also adopt from owners who cannot keep their dogs and want them to find a good home.
All dogs under their care must undergo a thorough veterinarian evaluation before releasing them into foster homes. They don't keep their dogs in boarding kennels. The team strongly believes they can learn more about their dogs if they live with them. After each dog has enough socialization and training in foster families, they're ready for adoption.
They require anyone seeking to adopt a dog from them to fill out an adoption form. That allows them to learn more about prospective adopters' backgrounds, preferences, and daily routines.
Before releasing a dog to its forever home, the adoptive family must pay a $400 adoption fee. All dogs must leave under their care after undergoing mandatory spaying or neutering, vaccination, and microchipping.
Rescue Organization Details:
6. German Shepherd Rescue of New England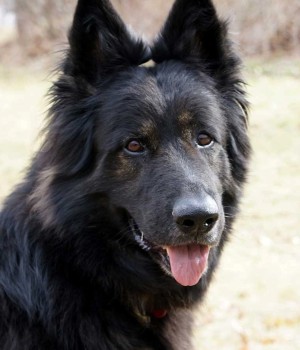 It's a non-profit group whose volunteers care for German Shepherds abandoned in shelters, surrendered by their owners, or rescued from abandonment and mistreatment. The organization conducts disposition and behavior assessments on all the dogs they admit to their rescue program.
Once dogs gain approval, they get medical attention, up-to-date vaccinations, and mandatory spaying or neutering. They're then taken to one of the organization's foster families to wait for adoption. They work hard to find each dog a family that perfectly fits their disposition.
Their outreach efforts are successful; they've found homes for German Shepherds in Vermont, Rhode Island, New Hampshire, Mine, Massachusetts, and Connecticut.
They mandate prospective adopters to have a fenced-in yard and won't give dogs to families with kids younger than 8. However, they organize house calls to ensure loving families adopt their canines.
Rescue Organization Details:
7. German Shepherd Rescue of Orange County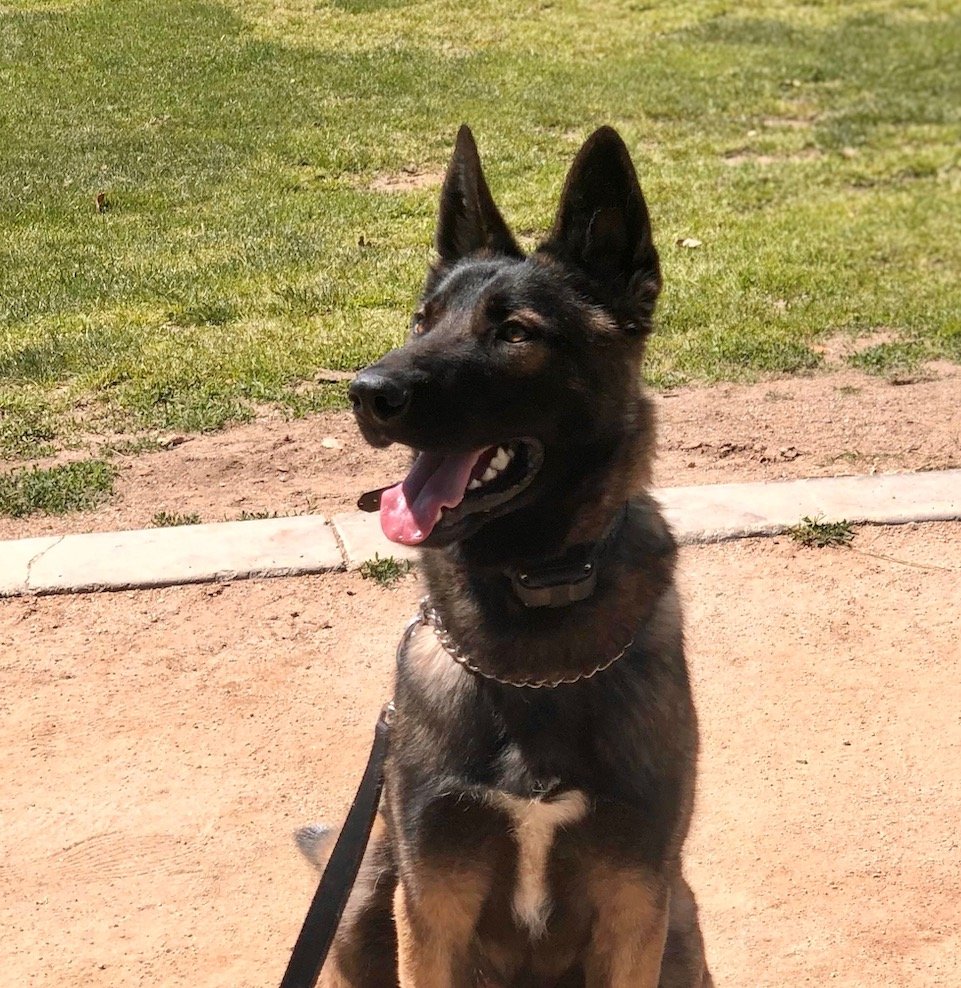 The volunteer-run organization is committed to rescuing purebred German Shepherd breeds with no homes and placing them into loving ones. If you're a new family or looking to move in with your spouse, you have a better chance of owning a German Shepherd. That's because they prefer prospective adopters without any household pets or children.
The organization conducts a series of screening processes to learn more about prospective adopters' lifestyles, how they relate to pets, and preferences for a pet match. They also require all their adopters to be 23 years and above.
Before releasing any dog into its forever home, they conduct a home visit to ascertain that a loving, caring family is adopting them. The organization may only place dogs in Las Vegas, Arizona, and the greater Southern California area because of resource shortages.
Rescue Organization Details:
8. Shepherd Help and Rescue Effort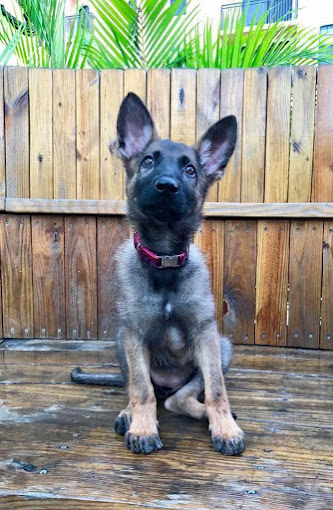 The organization has been in operation since 2012. Their primary objective is rescuing, rehabilitating, and placing abandoned German Shepherds in caring forever homes throughout Palm Beach, Miami-Dade, and Broward counties. They put in a lot of work to rescue these noble canines from shelters identified as "high-kill."
Most dogs they rescue are either awaiting euthanization or have serious medical needs. The organization solely depends on volunteers who donate their resources, time, and experience to further its mission
If you need a dog from them, you must fill out an application form. During the adoption process, they try to match each dog's disposition and requirements with those of prospective owners. Therefore, they thoroughly vet and interview all prospective adopters. If they don't have a suitable dog for your preferences, your application remains active until they find one for you.
The organization only gives their dogs to families with children over 5. All prospective adopters must be at least 25 years old and obtain consent from their landlords if they live in rental properties. In addition, they must be willing to invest time and resources to secure the dog's medical needs and training.
They organize meet-and-greet visits for adoptive families to interact with their new dogs. They demand the presence of all family members and household pets to determine whether the dog gets along with everyone.
They're continually seeking to welcome foster families willing to offer mistreated German Shepherds a haven to recover and socialize before they can get permanent, loving homes.
Rescue Organization Details:
9. Rescue Rebels
Rescue Rebels is a non-profit organization that relies on foster families to save German Shepherds and mixes in Lake County, Orange, Brevard, and Palm Beach regions. They came into the business in 2015 as a fundraising organization to support the efforts of other animal welfare but transitioned into an independent rescue the following year.
The organization's primary goal is to better the lives of German Shepherds who have been abandoned at shelters, given up by their owners, or are victims of mistreatment. All their rescue dogs receive medical attention, behavioral modification, socialization, and training if necessary. They also undergo mandatory spaying or neutering.
They value foster families and constantly search for more to join their team. They follow a stringent adoption process to guarantee that each rescue dog is in the right family. They mandate that all prospective adopters must be 23 years and above.
An application's submission is no assurance of acceptance. Individuals seeking to adopt dogs six months old or less must work four hours daily or remotely to offer their new pets the necessary training.
The organization's representative will contact you to arrange a visit once they approve your application. The home visit demands the presence of all family members.
If you get past the house visit, the organization permits you to visit their facility for a meet and greet with your new dog. You may be requested to tag along your household pets.
Rescue Organization Details:
10. Austin German Shepherd Rescue
The non-profit organization was founded in 1998 to save German Shepherds needing a home throughout Texas. The organization rescues German Shepherds at a higher risk of abandonment due to sudden changes in their owners' lifestyles.
The organization's rigorous adoption process ensures that their rescue dogs go to the best possible forever homes for their temperament. Anyone seeking to adopt from them must complete an application form.
In addition, they require prospective adopters living in rental houses to submit a letter from their landlord. One of their volunteers will contact your vet and personal references. Then, they'll set up a house visit and connect you with a foster for your chosen dog once you gain approval.
The organization recognizes that dogs might take a while to adjust to new environments. That's why they support all their adopters to facilitate a smooth transition.
In some cases, the rescue organization gives adopters a dog food package, especially if your canine has specific dietary requirements. Interacting with your dog at their facility is vital before delivering it to your family.
Rescue Organization Details:
Conclusion For "Best German Shepherd Rescues in the United States"
German Shepherds are among the most famous dog breeds worldwide. The good news is that acquiring a German Shepherd from a rescue organization is more cost-effective than purchasing a puppy from a breeder. You'll save a lot of money you can channel to your dog's vet care and other basic requirements.
Nevertheless, it's possible that your first application won't go through, but you should remain persistent until you're successful. Remember that these German Shepherd rescues in the United States will only give their dogs to loving, caring, forever families. We hope our article on the best German Shepherd rescues provided helpful insights.