When you start looking for the Best German Shepherd Breeders in Kansas, you have come to the right article.
Living an active and adventurous lifestyle can be made even better by adding an active and adventurous dog. German Shepherds are all of that and more. A breed known as one of the most intelligent dog breeds, German Shepherds love to explore, have fun, and help when needed. They are also beyond loyal and loving.
Unfortunately, there is an abundance of scam breeders out there, those who take your money and disappear or give you a dog that is not what you thought it was. Internet advertisements can lead to dead ends. Finding trustworthy and reputable breeders can be quite a chore.
So, we have made It easy for you by compiling a list of six of the best German Shepherd breeders in the state of Kansas. These breeders are known for being excellent to work with, helpful, and trustworthy. Each of these attributes will lead to you adopting your new fur baby with ease.
Continue reading to find the best breeder for you.
Other articles you will also like: 6 Best German Shepherd Rescue in Kansas and Must-Have Essentials for Your German Shepherd Puppy
1. Cunningham German Shepherds
With a 5-star rating and reviews like "…without a doubt, the best breeder you will find." Cunningham German Shepherds tops our list as one of the best German Shepherd breeders in the state.
Located in Topeka, Kansas, Cunningham German Shepherds breed their dogs to have calm temperaments while still having the ability to be helpful and adventurous.
Cunningham has a license with the American Kennel Club, as well as a licensed professional breeder in the state of Kansas. These licenses give you peace of mind that you are working with a humane, reputable breeder that has your and the dog's best interest in mind.
At Cunningham, they offer puppies and trained older dogs. Choices like this help you to find the perfect animal for you.
The reviews for Cunningham German Shepherds speak to the professionalism of the breeder, and the quality of the dogs.
Contact Information
If you are interested in speaking with Cunningham German Shepherds, there are a few ways to speak with them.
2. Weizenfelder Kennel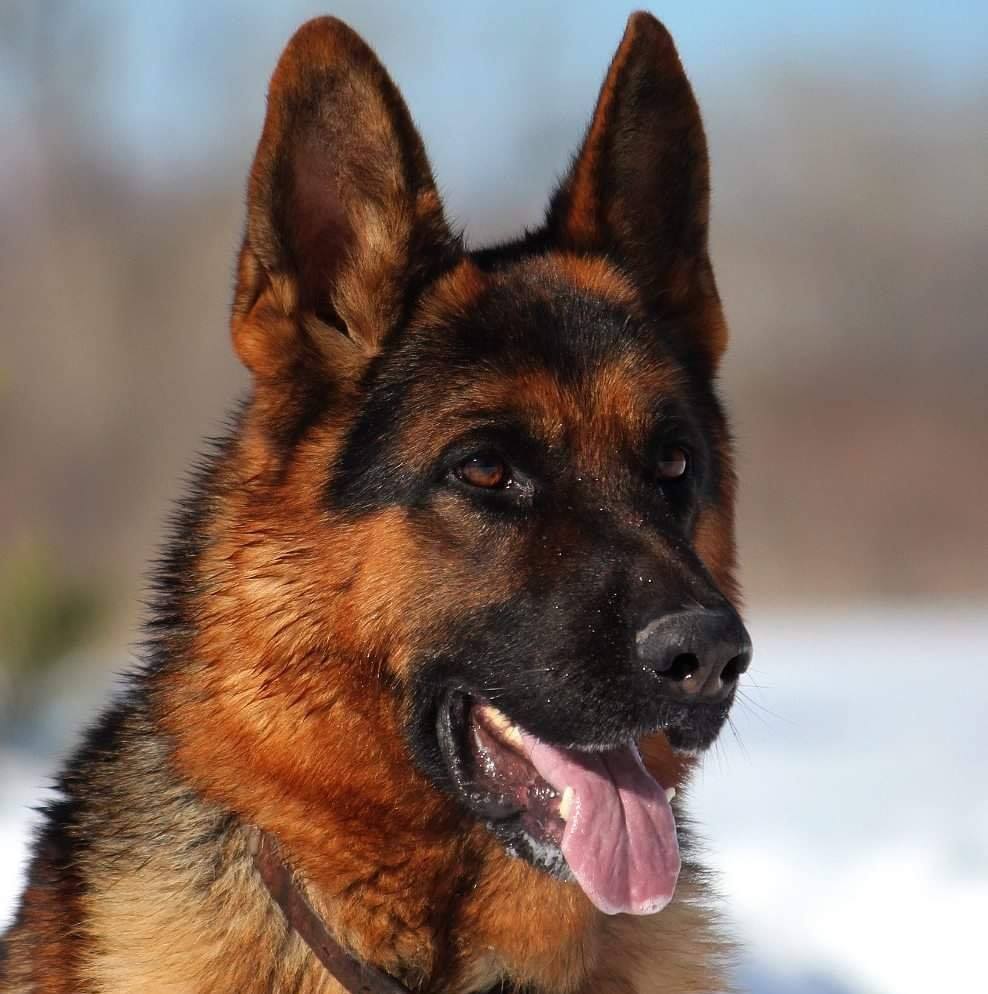 Another highly rated German Shepherd breeder in Kansas is Weizenfelder Kennel.
With 5-star reviews across the board, you can trust that you are going to get a high-quality German Shepherd when you work with Weizenfelder.
Weizenfelder is serious about the health of its animals. They run several medical tests to ensure the dogs are healthy and happy. Weizenfelder Kennel also keeps informed and current on all the latest medical research and science regarding different illnesses and diseases to prevent sickness from affecting their animals.
Such dedication is only found in the best dog breeders. You can feel confident in dealing with this kennel, that you are getting an animal that has been well loved and taken care of.
At Weizenfelder Kennel, they also work hard to ensure you and your dog are as happy as possible. They provide a list of trusted trainers to help your dog reach its full potential.
Contact Information
It is important to note that Weizenfelder is open by appointment only. They ask that you please get in touch with them to set up a meeting date.
The contact information they have provided is
3. WMD German Shepherds
"WMD Shepherds were amazing to work with!" This review is just one of many 5-star ratings that WMD German Shepherds has received.
Working out of Lawrence, Kansas, WMD Shepherds is a Veteran owned and operated kennel. Their goal is to breed the healthiest German Shepherds with the best temperaments. According to their reviews, all of which are positive, it is clear they are succeeding.
To ensure the safety of their animals, WMD Shepherds have an extensive contract process they require before you can be considered as a potential family for one of their dogs. German Shepherds are a lifelong investment, and this contract shows how serious you and the breeder are about providing the best life possible for each animal.
Whether you are looking for a puppy or a trained male or female German Shepherd, WMD has options for you. This is idyllic as it allows you to find the perfect companion for your lifestyle and situation.
Contact Information
WMD Shepherds would love to hear from you! If you would like to contact them here is how.
4. Guardian Angel Shepherds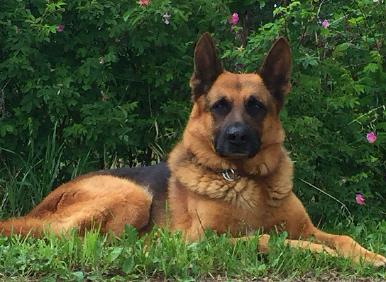 In Wichita, Kansas is where you will find Guardian Angel Shepherds.
Guardian Angel Shepherds specialized in long-coat German Shepherd puppies. Their goal is to provide them with the best start to life possible, with love and training, which will keep them happy and healthy for years to come.
Each Dam and Stud's health is taken seriously. They are all tested for, and cleared of, any illnesses, diseases, or elbow/hip issues that could carry on into their litter.
While Guardian Angel Shepherds advertise their long-coat Shepherds, they also breed and care for some with very rare colored coats. Finding a humane breeder with coat variations is a rarity, which makes Guardian Angel Shepherds special.
Another great thing about Guardian Angel is the training classes they offer. Providing these classes is a great way to ensure your intelligent German Shepherd puppy is getting the exercise physically and mentally that they depend on to thrive.
Guardian Angel Shepherds is also a state-licensed breeder. Licensing is a good way to vet a breeder and avoid getting scammed.
Contact Information
Guardian Angel Shepherds has provided several ways to get in touch with them!
5. Weberhaus German Shepherds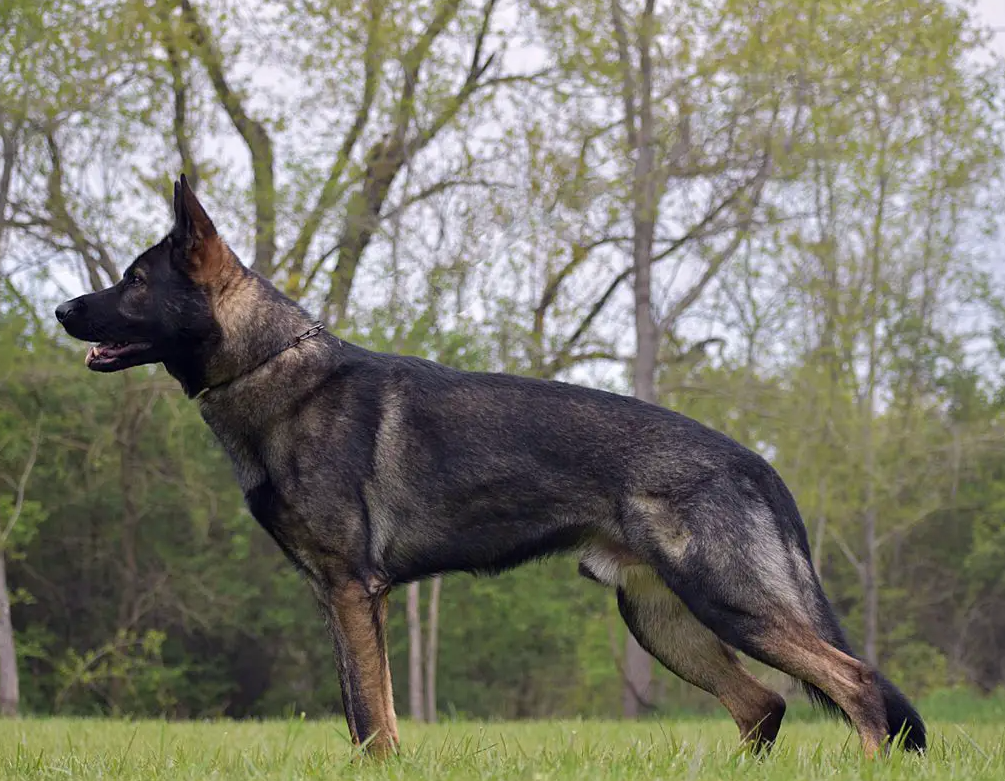 With an excellent rating on Google, Weberhaus German Shepherds in Ottawa, Kansas, is another great breeder on our list.
At Weberhaus they strive to produce the best working dogs in the business. German Shepherds are one of the most intelligent breeds making them excellent service dogs.
Weberhaus also offers puppies and full-grown trained German Shepherds so you can decide which is best for you.
This kennel is a member of K9Access and the United Schutzhund Club of America for the German Shepherd Dog. These are both prestigious organizations that show that Weberhaus is a reputable kennel you can trust.
Customers of Weberhaus have nothing but good things to say about this kennel and the dogs they provide. Such excellent reviews give peace of mind that you are working with a trustworthy and humane breeder that cares about their animals.
Contact Information
Weberhaus has provided a few ways to get in touch with them! If you are ready to take the next step in German Shepherd adoption and are interested in Weberhaus, here is how you can contact them.
6. Prairie Land German Shepherds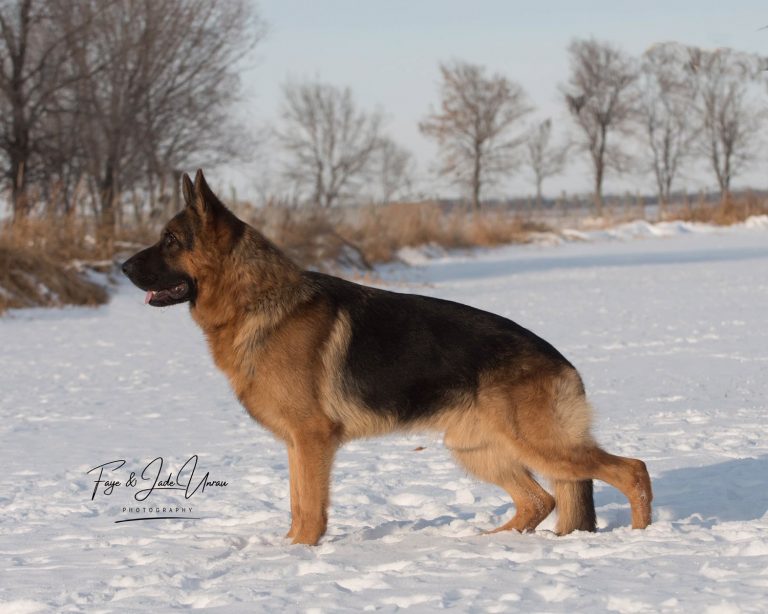 Located in Monument, Kansas, Prairie Land German Shepherds is one of the most highly rated kennels in the state.
They work in the belief that each of their German Shepherds is incredible (which is true) and meant to be a protector and a friend to you and your family.
Prairie Land is dedicated to its animals and ensuring that each dog finds the perfect home. They have an extensive application that must be completed, reviewed, and approved before you can move forward with adopting one of their pups. Such an extensive process is a testament to their dedication to finding the perfect animal for you and the perfect person for their animals.
Contact Information
Prairie Land German Shepherds is a reputable and trustworthy breeder. If you would like to contact them, the information is
Conclusion for "Best German Shepherd Breeders in Kansas"
Adopting a German Shepherd, whether a puppy or a trained adult, is a lifelong investment. When making such an important decision, you should work with people and businesses you can trust.
In Kansas, only a handful of German Shepherd breeders have the reviews and the ethics to be considered trustworthy. These breeders that are listed above are the best of the best in Kansas.
Whichever one you choose, feel confident knowing that you are making a good decision. You can trust that the animals from these kennels are healthy and happy and have been trained to be a great addition to your family.
Good luck, and congratulations on your search for your new fur baby!