To ensure a positive experience, finding a reputable German Shepherd breeder in Maryland is essential. As a responsible dog owner, you should prioritize breeders with exemplary breeding practices and comprehensive training programs.
But since German Shepherds are famous in the US, you'll often find many breeders with this dog breed. So, where do you find healthy, loving, and versatile German Shepherd puppies in Maryland?
This article explores the best German Shepherd breeders in Maryland and why their dogs stand out. You'll also find their contact details to help you do further research or reach them.
Other articles you may also appreciate: How to Discipline A German Shepherd Puppy and How To Potty Train A German Shepherd Puppy
1. Mountain Pride German Shepherds
Mountain Pride German Shepherds pride themselves on breeding healthy, high-quality German Shepherds in Maryland. Mountain Pride has been breeding, training, and selling German Shepherds since 2006 as a family-owned business.
The breeder has AKC-registered sires and dams from popular German and European show lines. These dogs have rated pedigrees with VA, VA1, and Schutzhund titles.
Dams and sires undergo OFA certification to ensure they have healthy hips and elbows. Their dogs are also DM-clear to ensure puppies won't develop Degenerative Myelopathy.
This breeder has a perfect puppy if you want a loving and caring companion. Besides their top-notch breeding practices, they raise their dogs at their home. This allows their puppies to adapt well to new homes.
Mountain Pride prioritizes early training and socialization for all puppies. They expose puppies to different people, environments, and other stimulating experiences. Their puppies become well-mannered dogs that fit in new environments.
When you purchase a German Shepherd puppy from this breeder, you can expect a loyal, loving, intelligent, and protective pet. This breeder offers German Shepherd puppies for sale in Maryland, ensuring you can find the perfect pet for your home.
Breeder Details
2. Haus Morrisson German Shepherds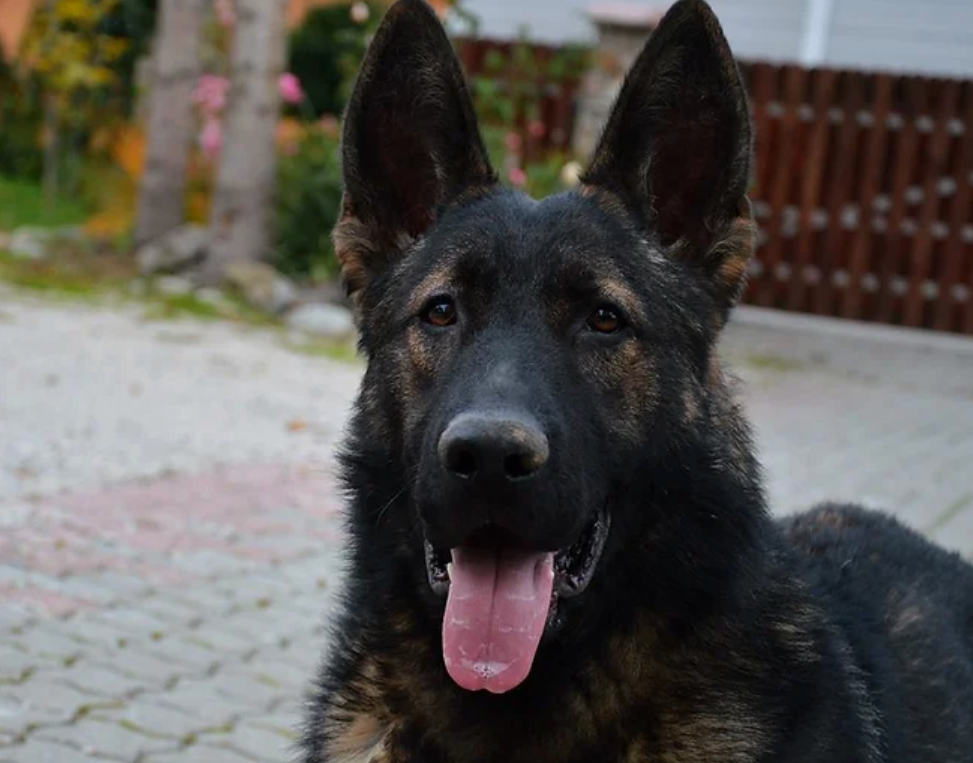 Haus Morisson is one of the top-rated German Shepherd breeders in Maryland. The owners, Amy and Charlie Morrisson have deep experience in breeding and rearing German Shepherds.
Amy is a vet technician and treats dogs as family. She's also a member of reputable dog organizations such as the German Shepherd Dog Club of America and the United Schutzhund Clubs of America.
All their dams and sires come from Czech bloodlines. They select dogs with good structure, impressive working abilities, and exceptional temperaments for breeding. All the parents are tested for genetic defects and health issues to avoid passing them to the litter.
Haus Morrisson loves their German Shepherds and won't spare any expenses when breeding and raising them. Their dogs receive the best vet care, annual exams, and vaccinations. They're also fed high-quality food and kept on monthly protection against heartworms, fleas, and ticks.
They vow to make their dogs life-long companions for families. Puppies undergo various training programs such as IGP, obedience, and rescue. They also receive individualized attention to ensure they grow into well-rounded dogs.
Early socialization is a critical aspect these breeders prioritize. They expose their puppies to different stimuli to help them become great family members.
Breeder Details
3. VonDanSu German Shepherds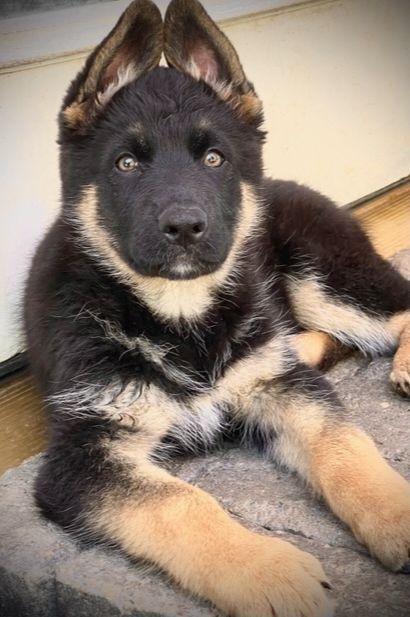 VonDanSu German Shepherds is a top breeding facility in Maryland owned by Dane and Susan Roberts. They have been breeding German Shepherds for over ten years and prioritize purebred dogs. Their dogs and puppies have impressive German bloodlines and are AKC registered.
Puppy parents have working dog titles such as VA1, SG, KKL1, and IPO. These dogs undergo a thorough testing program using Embark Genetics to check for genetic health defects. They're also OFA certified to ensure they don't pass hips, elbows, eyes, and heart issues to their litter.
VonDanSu is dedicated to breeding adaptable German Shepherds. Their program focuses on producing top-notch and healthy puppies. Puppies are raised on a spacious property with adults and children to socialize and interact with.
They ensure every puppy is vaccinated, dewormed, and microchipped before being placed with a new family. A written health guarantee is also provided.
Breeder Details
4. Johnson-Haus German Shepherds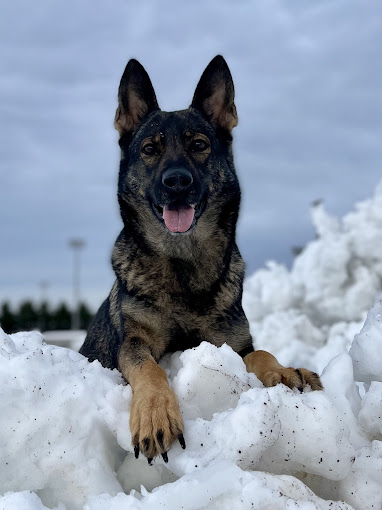 A good family dog should be a life companion, guardian, and working dog. Thankfully, that's what you get when you buy a puppy from Johnson-Haus German Shepherds.
Dennis, the owner of this kennel, has been breeding German Shepherds since 1994. He offers customers puppies, young adults, and fully-trained adults.
Despite breeding and training German Shepherds, they offer training for all other breeds. Their dogs are available in various colors, including black German Shepherds.
Johnson-Haus imports breeding parents with reputable bloodlines. The breeding dogs must undergo genetic health testing to ensure they use healthy parents. Additionally, these dogs have OFA certifications to show their elbows, hips, hearts, and eyes are in good condition.
Puppies are raised in a family setup and socialized from the first day. They're also exposed to different environments and pets, making them good family dogs. Early training is mandatory for all puppies. Training programs include housebreaking, tracking, and competitive sports.
Adopting a German Shepherd puppy from this breeder guarantees a working, athletic, loving family dog. Your puppy will be fully vaccinated, adequately dewormed, and have a written health guarantee.
Breeder Details
5. Rodina Straze German Shepherds
If you're looking for a working German Shepherd puppy in Maryland, Rodina Straze has one for you. The breeders, Marie and Mike Donahue are focused on preserving the DDR and the Czech German Shepherd bloodlines. Their breeding program is geared towards healthy, friendly, working dogs.
Rodina Straze is coined from the Czech language meaning "Family Guards." This is one of the traits you'll find in German Shepherds. Their dogs are prized for their dark pigment, balanced temperaments, good health, correct structure, and physical stamina.
They do a lot of research when selecting sires and dams for breeding. Each dog must have titled pedigrees to ensure they get high-quality puppies. Each parent must be genetically health tested and have their OFA certifications for hips, elbows, hearts, and eyes.
Marie and Mike Donahue have a lifelong passion for animals, including their German Shepherds. They have built their lives around their dogs, providing them with utmost care and attention.
Puppies are raised in their family home under the Puppy Culture program. They socialize their puppies by exposing them to different stimulating experiences such as sounds, sights, and textures.
The family also lives with animals like cats, chickens, and horses. Such an environment allows puppies to get used to and coexist with other animals.
The training program includes AKC tracking, IPO, and scent detection. They also spend much time with each puppy to understand their needs and temperaments. Spending time with individual pups helps the breeders customize a training program for each dog.
Like other reputable German Shepherd breeders in Maryland, Rodina Straze offers fully vaccinated and dewormed puppies. Your pup should also come with a health certificate.
Breeder Details
6. Misty Ridge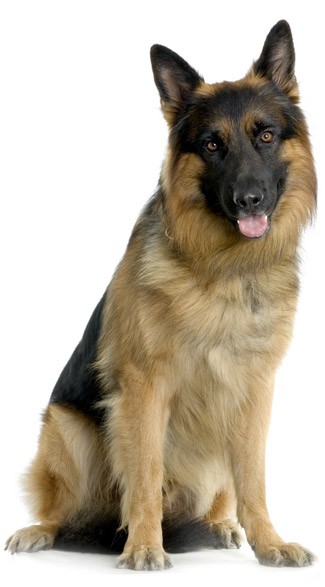 Misty Ridge is a reputable animal resort and a breeding facility for German Shepherds in Maryland. It's owned by Joyce Burdette, the facility's top breeder. With over 30 years of experience, Joyce and her team focus on providing high-quality German Shepherds to any dog lover in the US.
They utilize parents with recognized bloodlines from different parts of the world. Selected parents have pedigrees with titles such as VA1, KKL, SCHH, and IPO.
Besides choosing high-quality German Shepherd parents, the breeder prioritizes their health. All parents are tested for DM and have OFA certifications for hips, elbows, hearts, and eyes.
Joyce has a high affinity for dogs and loves spending time with them. Puppies are raised in a kennel designed to meet their needs. They eat high-quality food and sleep in comfort. The 40-acre kennel serves as a training, grooming, and boarding for other pets.
Misty Ridge's German Shepherd puppies enjoy plenty of outdoor space and interaction with humans and other animals. The breeder prioritizes her dogs' early socialization, training, and well-being and provides them with a heavenly environment to play and explore. Misty Ridge is a perfect match if you're seeking German Shepherd puppies for sale in Maryland!
Breeder Details
7. Golden Ridge Farm German Shepherds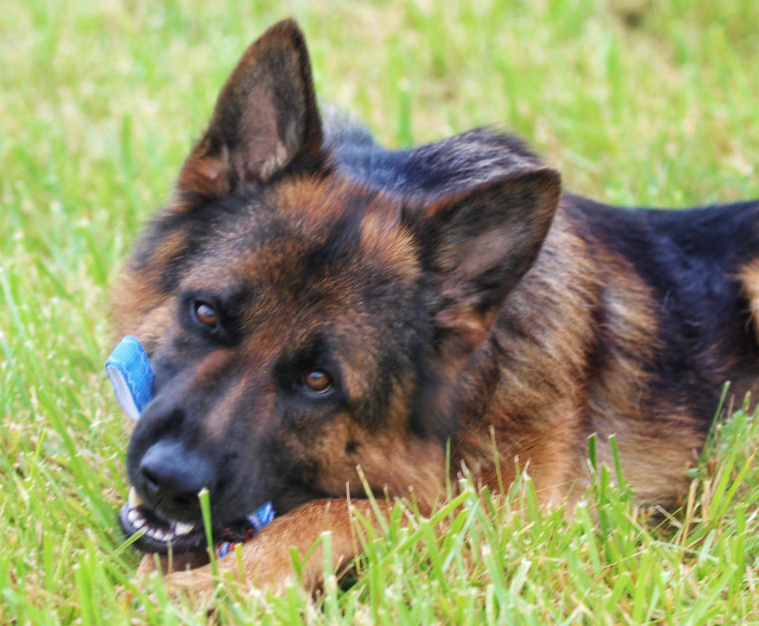 Golden Ridge Farm claims to be the top breeder of German Shepherd Puppies in Maryland. They import West German Show line dogs to their farm and breed them to create puppies that exceed expectations. Their puppies are bred to serve as high-quality work and show dogs.
West German show lines are lovely dogs best known for their incredible intelligence and confident temperaments. These dogs pass the best qualities to their puppies to ensure you adopt an excellent family pet.
Their selective breeding program prioritizes the health of parents and strong pedigrees. Dams and sires are genetically health tested to ensure they're free from DM and other defects. They strive to provide puppies that possess the standards of a True German Shepherd.
Golden Ridge Farm raises puppies on a farm and treats them as part of their family. Early socialization is mandatory for all puppies. The ample space, other pets, people, and different stimuli prepare their pets for the real world.
All their puppies are USCA, AKC, or SV registered. They undergo a training program to make them well-behaved, working, herding, and show dogs.
Puppies and adults undergo regular health exams and treatment year-round. This includes protection against ticks, fleas, and heartworms. Your German Shepherd puppy will be fully vaccinated, undergo cardiac screening, and be hip & elbow certified.
Breeder Details
Conclusion For "Best German Shepherd Breeders in Maryland"
The list above provides the best German Shepherd breeders in Maryland. After settling on a particular breeder, visit their facility to see how they raise their German Shepherd puppies. The facility should be clean and well-maintained. Ensure your choice of puppy is healthy, playful, and with a good structure.