If you're hunting for experienced German Shepherd breeders in Ohio, this article has all the details you could ask for. German Shepherds are a beloved breed because of their versatility. German Shepherds can provide service work and family companionship. 
Moreover, if you're looking to adopt one of your own, there are plenty of breeders to help you pick the best dog.
In Ohio, there are thousands of trained German Shepherd puppies on sale. You can do your research and discuss your German Shepherd choice with the breeder. Therefore, you should be very keen and find an efficient breeder to help you choose a German Shepherd that fits your needs. 
Researching different German Shepherd dogs is daunting, and you can easily give up. Thankfully, this article covers the best German Shepherd breeders in Ohio that you can consult!
Other articles ou will also like: 5 Best German Shepherd Rescues in Ohio and How Much Do German Shepherds Sleep?
Vom Buflod German Shepherds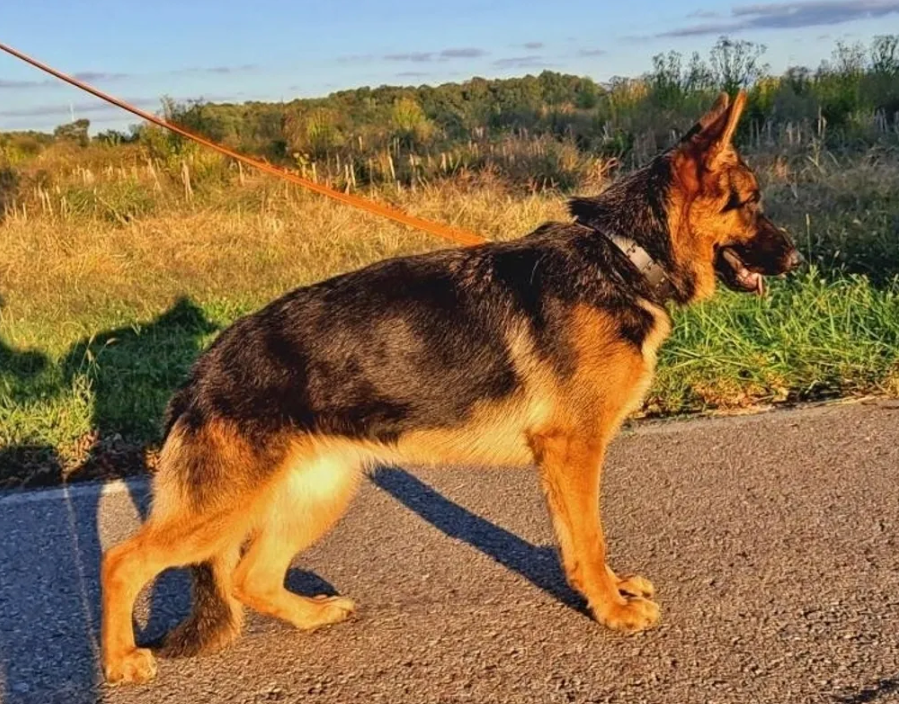 Vom Buflod breeders breed from parent dogs from the West German show lines. They are one of the German Shepherd breeders in Ohio that prioritize quality and offer their dogs' prices at a price point of approximately four thousand dollars.
The best thing about Vom Buflod is their puppies come with deworming, first vaccines, and health records.
Furthermore, Vom Buflod breeders train their German shepherds to have a medium drive and be social. So, if you want German shepherd puppies in Ohio, Vom Buflod is the best medium. Your dogs will have good energy, and they'll also relax in the house.
Besides, their social German shepherds, Vom Buflod, offer training services for all their breeds of dogs. So, if you want a dog for your protection or service work, Vom Buflod is your best option.
Peters Elite Shepherds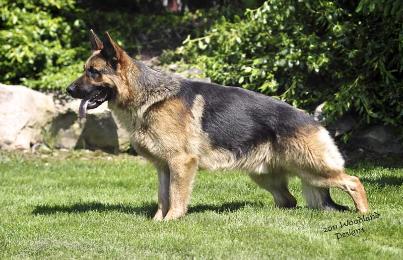 Peter Elite Shepherds are also German Shepherd breeders in Ohio. These breeders have acres of land for dogs to play and exercise. Moreover, Peter Elite Shepherds has a swimming pool, and they believe swimming is a good exercise activity for German shepherds. 
Peter Elite shepherd breeders breed premium German shepherd puppies for sale. They will support you if you want to get one German shepherd from them. These breeders' German shepherd dogs are active and loyal. Therefore, if you're looking for playful German Shepherd puppies for sale in Ohio, Peters Elite has got you covered.
If you want puppies from this breeder, you can pick either full or limited AKC-registered ones. It depends on whether you want the German shepherd dog to excel in the show ring or a family companion. These breeder's dogs cost around $2500. You can pay a $300 deposit to book the German shepherd dog you want.
Besides Peter Elite Shepherds' affordable prices, their German shepherd dogs are healthy and intelligent. They hold imperative instincts. Based on the previous customers' reviews, you'll love their German shepherd dogs.
Reginhard German Shepherds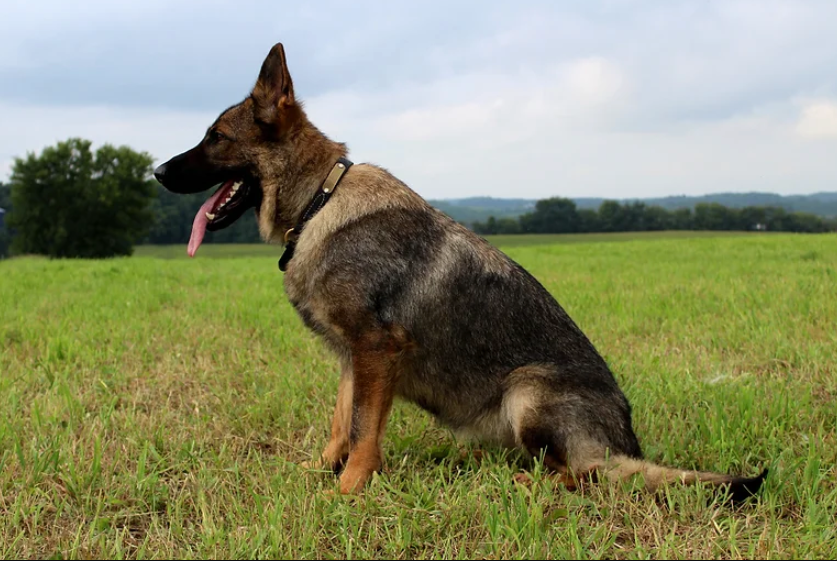 Reginhard German Shepherd breeders are in Fredericktown, Ohio. Therefore, if you're in Fredericktown and have been stressing thinking of the best breeders to engage, these are the optimum option. Reignhard breeders breed high-quality puppies. Their puppies have magnificent temperament, health, and conformation.
Therefore, if you want your family to have a healthy companion for years, it's best to get your dog from this breeder. In addition, Reginhard breeders breed their dogs with careful research into generations of parentage. This enables them to produce the perfect mixture of genes for intelligence, working capacity, temperament, and beauty.
Moreover, Reginhard German shepherd breeders' puppies are OFA hip and elbow certified. What's more exciting is that Reginhard German Shepherd breeder dogs are IPO titled.
Wisecup Shepherds Ohio
Wisecup shepherd German shepherd breeder is a family-owned business. Wisecup breeders are reliable and will help in the process of getting a German shepherd. Their top-notch advantage is that they breed high-quality German shepherd puppies in Ohio.
Before you get a German shepherd, you must know your dog's needs and qualities. So, to avoid tiring yourself, you can engage Wisecup Shepherd breeders and explain to them what qualities you're looking for in a German shepherd. They will help you pick the dog that fits your needs.
If you value certification, then they're still your optimum option. This is because Wisecup shepherd breeders provide elbow and hip certification. This certification proves that their puppies are healthy, so you won't have to worry that they'll die soon. If you have any queries regarding German shepherd dogs, Wisecup shepherd breeders are handy. They will tell you everything you need to know before making a purchase.
Email: [email protected]
Phone Number: +1 937-990-7677
Location: 8007 Springfield Jamestown Rd, Springfield, OH 45502, United States
Social Media: https://www.instagram.com/wisecup_shepherds/
Lindesfarne German Shepherds Ohio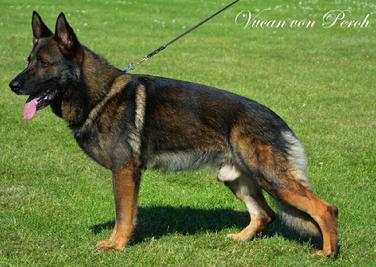 This is another German shepherd breeder in Ohio. Lindesfarne breeders have been training and breeding German shepherd dogs for many years. They have an excellent reputation for excellence for German shepherd breeding.
Lindesfarne German shepherd breeder's kennel has achieved multiple champions. Moreover, they have completed working dog trials and obedience titles. If not enough, Lindesfarne breeders have two German shepherd breeds, namely:
Standard German shepherd
Giant German shepherd
Therefore, before deciding which breed is best for your lifestyle, you can consult Lindesfarne German shepherd breeders.
These breeders are members of the Schutzhund Clubs of America. They breed to SV standards and care a lot about their dogs' temperament, health, and working capacity. They strive to produce healthy puppies that will significantly add joy to homes.
Locherie Shepherds
Locherie German Shepherd breeders in Ohio have dogs from German bloodlines and are AKC registered. You can get your German shepherd from Locherie breeders in Cleveland, Ohio. Locherie shepherd breeders have their dogs undergo temperament testing. Moreover, their dogs are free of hip and elbow dysplasia.
Before selling their puppies, Locherie shepherds ensure all their puppies undergo basic training. Part of their German shepherd training programs include commands, crate, and house training. The dogs also receive their first vaccines, extensive socialization, and deworming treatments. Afterward, they put the German Shepherd puppies for sale in Ohio.
If you want to be a new German shepherd parent, Locherie shepherds can support you through advice. They will also help train your German shepherd dog further. Locherie shepherd breeders pay special attention to the pups.
Along with breeding genetically quality dogs, Locherie breeders upgrade their dogs from a young age. So, if you're looking for a family German shepherd dog, you can engage Locherie shepherds to learn more.
Meaurroway Opessa Shepherds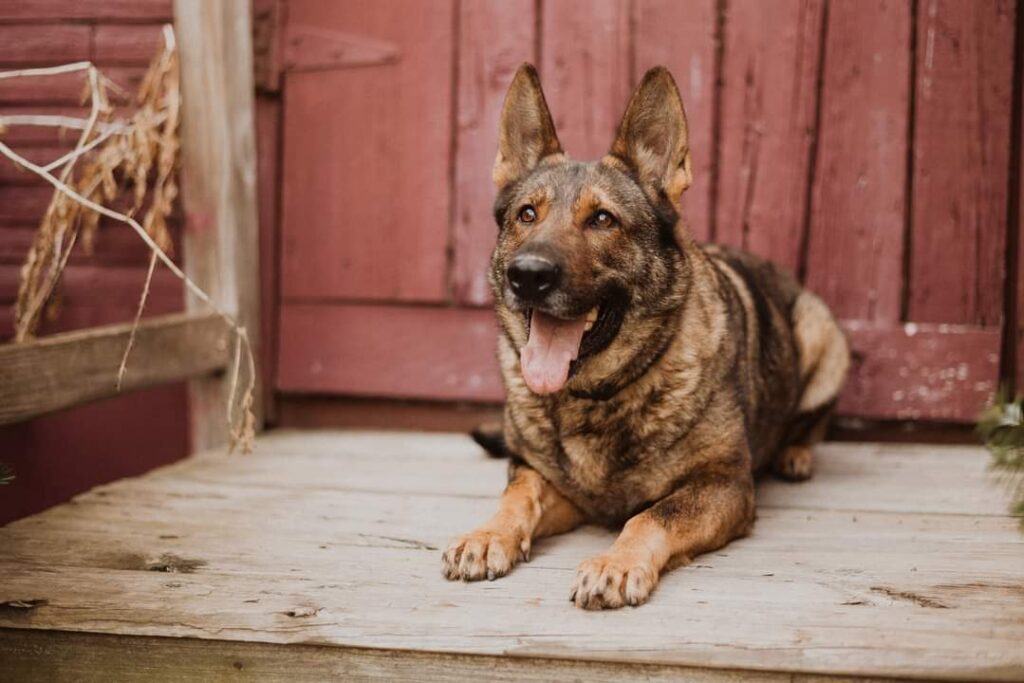 Meaurroway Opessa shepherd breeders are in Blue Creek, Ohio. If you want genetically tested health screened dogs or AKC-registered dogs, Meaurroway Opesa German Shepherd breeders in Ohio should be your go-to. Their German shepherd dogs have excellent temperaments. They provide a one-year health guarantee if you want to buy their German Shepherd. They are confident of their dogs, so you can rest assured they are high quality.
Besides, Meaurroway Opesa shepherd breeders' dogs have good temperaments; they also have Good Dog Responsive breeding program that's approved. If you have a German shepherd dog and have queries, Meaurrows Opesa has links to training resources and an email invitation to ask any question. This is the go-to breeder if you're looking for a refreshing and phenomenal experience.
Von Holtzapple German Shepherds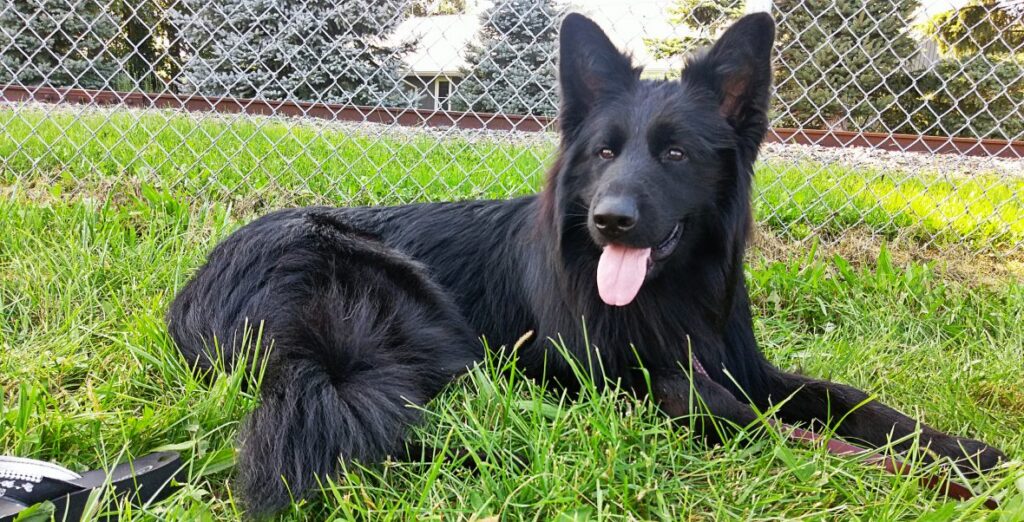 If you're in Fort Jennings, Ohio, you have German shepherd breeders at your doorstep. Von Holtzapple is the best German shepherd breeder in Fort Jenning, Ohio. All Von Holtzapple German shepherd dogs are from West Germany show lines. They are health tested and also have hip and elbow x-rays performed. This process is essential as it helps breeders know if their puppies are healthy and ready for sale.
Von Holtzapple breeders raise the German shepherd dogs for two weeks in their houses. This is to ensure constant supervision of the dogs. After two weeks, this breeder moves the dogs to a whelping shed. They get to play thunderstorm sounds and classical music in the whelping shed. These steps help the dogs' socialization ability and desensitization to movements and sounds.
Before Von Holtzapple breeder sells their puppies, they ensure that a chiropractor checks them. If there are any necessary adjustments, the chiropractor handles them. If you buy your German shepherd from Von Holtzapple breeder, you will get a goody bag with everything essential for the first month.
According to customers' reviews, you will undoubtedly receive overall satisfaction from Von Holtrapple German shepherd breeder. This breeder's dogs are happy, healthy, and have excellent temperaments.
Landshark German Shepherds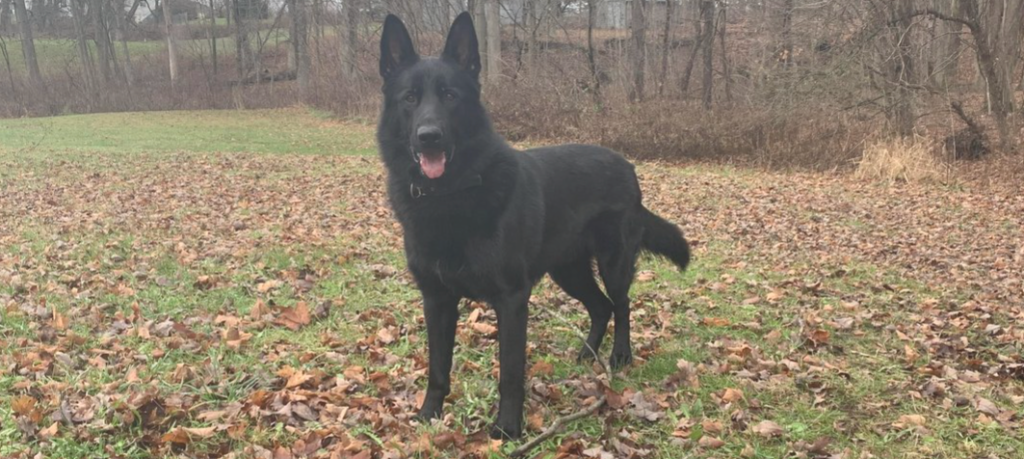 Landshark German shepherd breeder is in Pierpont, Ohio. Therefore, if you're in Pierpont, Landshark is a credible and highly accredited breeder for German shepherds. This breeder is an AKC Bred with H.E.A.R.T breeder.
Moreover, Landshark German shepherd breeder has a Good Dog Responsible Breeding Program. These breeders are good canine citizen evaluators. This shows how knowledgeable they are about what dogs can do. Their dogs have excellent temperaments. Landshark breeders have dogs from parents with DNA and genetic testing.
If you adopt your German shepherd from Landshark breeders, you can call a meeting if you have any queries. Besides the puppies' good temperament, they are good family companions and are good at socialization. You also will get a German shepherd health guarantee if you get your dog from Landshark Breeder.
Von Der Haus Gill German Shepherds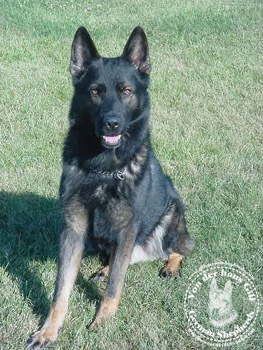 Von Der Haus Gill German shepherd is a breeding operation in Wapakoneta, Ohio. These breeders breed their dogs as family pets. They also breed working dogs in the law enforcement field. If you want a German shepherd dog that can detect narcotics, cadavers, or explosives, these breeders are your go-to. Their dogs excel in explosive, narcotic, and cadaver detection.
Moreover, Von Der Haus Gill breeders have dogs good at patrolling or reporting suspicious activity. So, if you want a dog trained for such tasks, you can get one from Von Der Haus Gill breeders. Besides their excellent detection and patrol abilities, their dogs have a hip dysplasia guarantee.
Von Der Haus Gill breeders also offer to ship if you are away from Wapakoneta, Ohio. So, if your fear was transportation, these breeders have you covered. If you're fascinated with the high-maintenance dog stage, then Von Der Haus Gill breeders have adult German shepherd puppies for sale in Ohio.
Their dogs have lovely temperaments and good health. If you work in a police station or are the head of a police station, you can engage Von Der Haus Gill breeders. They will help you pick the best German shepherd police dogs. Don't stress anymore about where you can get German shepherd dogs.
Vom Haus-Neufus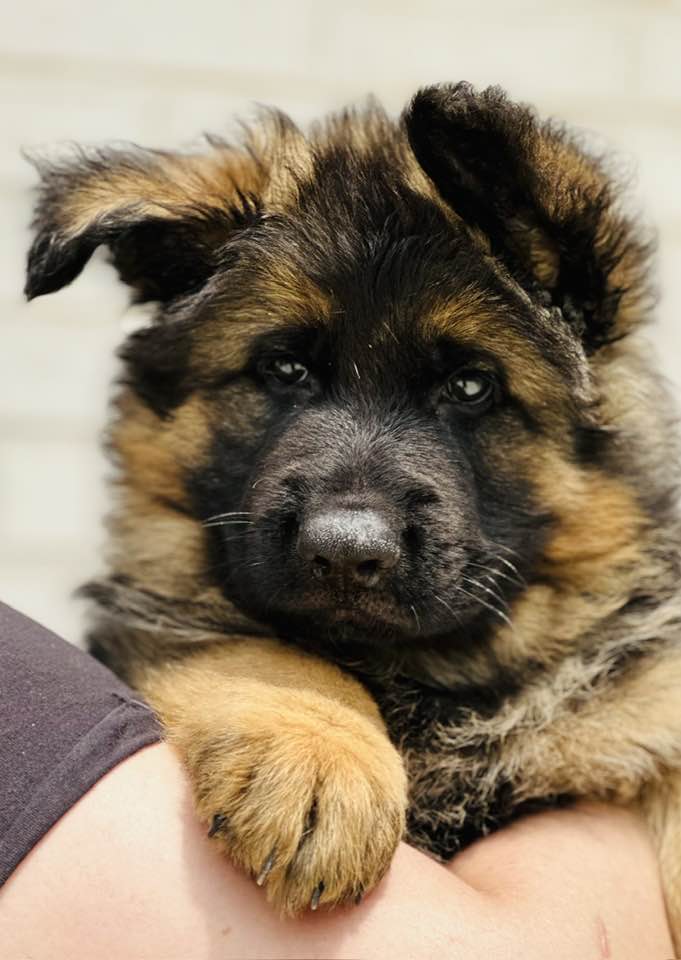 You can also get your German shepherd dogs from Vom Haus Neufus. Vom Haus Neufus is a German shepherd breeding operation in Johnstown, Ohio. Their dogs have a vast space where they stay for the first eight weeks of growing up.
Furthermore, Vom Haus Neufus breeders give their puppies microchips before they sell them. They also have a two-year health guarantee for their German shepherd dogs.
If you buy your dog from Vom Haus Neufus and it feels ill, they'll give you a replacement puppy at zero cost. If you want their German shepherd dogs and you live far, they can ship the puppy to you.
Conclusion For "Best German Shepherd Breeders in Ohio"
German Shepherd puppies are a loving breed. They will shower you with love and loyalty for 10 to 14 years; they will be with you. The breeders mentioned in this article can help you bring home a healthy and good temperament German Shepherd breed. 
Don't fail to consult German Shepherd breeders in Ohio. You can pick puppy mills or backyard breeders if you don't engage breeders. So, ensure you engage and consult German Shepherd breeders on what are the best German Shepherds for your needs.