If you are looking for the best German Shepherd breeders in Oklahoma to find a perfect fluffy member for your home, look no further. We have assembled the most reputable and professional breeders and rescue organizations so you can feel safe about adding a large dog or puppy to your home with your family. 
Check out these breeders and adoption agencies in Oklahoma to put your mind at ease for choosing a well-trained, personable, protective, loyal, and loving dog. We are confident you will be happy with your new family member! '
Other articles you may also like: How to Discipline A German Shepherd Puppy and Best Teething Toys for German Shepherd Puppies
Red Rock K9 German Shepherds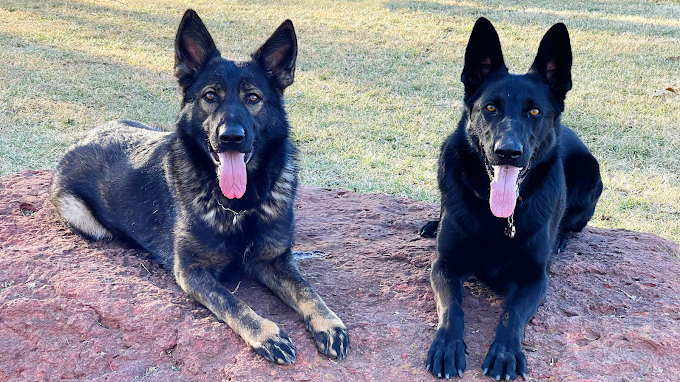 Red Rock K9 is a top-quality breeder that offers an elite training program for adult dogs, fully-trained protection dogs, temperament courses, and healthy pups available for sale in Oklahoma.
Red Rock K9 is known as one of the state's most professional and reputable German Shepherd breeders due to its healthy dogs, world-class imports from Europe, and Red Rock K9 Puppy Program.
Red Rock K9 collaborates with high-end kennels throughout Europe, ensuring that every dog they train and the house is the best of the best. RRK9 has over 50 years of combined experience to provide the highest-quality pup to future dog owners.
Furthermore, RRK9 offers family protection dogs that can help put parents' minds at ease when adopting a new dog. The dogs trained at RRK9 are fully trained, ready to protect, and loyal to their owners.
Lastly, the RRK9 Puppy Program ensures every dog that passes through the Red Rock program is safe, immediately available to adopt, and has passed training services to mature through the ranks.
Vom Haus Berg German Shepherds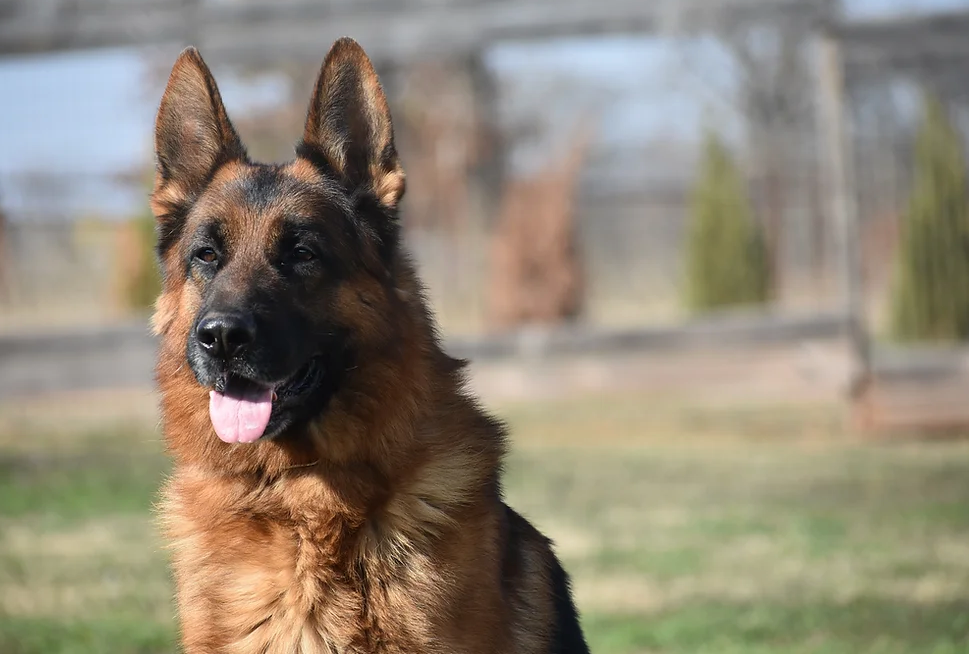 Vom Haus Berg German Shepherd offers German Shepherd puppies, studs, breeding females, and other dogs for dedicated owners ready to adopt a new family member!
This high-end and reputable breeder and kennel is just a short drive from Tulsa and Oklahoma City, providing an easy point for people to reach when commuting from Oklahoma City.
Plus, Vom Haus breeders' high-end and qualified German Shepherd puppies are AKC registered. This gives new owners better peace of mind when adopting a dog from this family-owned business in Stillwater, OK.
Visitors on the website can browse the current dogs for sale, puppies for sale, adults for sale, and breeding information. Vom Haus provides a guarantee and sales agreement, retired dogs available, and other contact information to give future owners the necessary information when it comes to finding out about German Shepherd dogs, training, food, personality, temperament, and other key characteristics.
Ayers Legends German Shepherds
Ayers Legends German Shepherds is a reputable breeder that offers large, old-fashioned German Shepherds for future owners. These German Shepherd dogs come in various types: straight backs, large heads, black and silver coloring, black and cream, white, silver, and many others.
This traditional breeder in Southern Oklahoma specializes in oversized German Shepherds for owners looking to add a big fluffy friend to their family. Ayers Legends breeds large German shepherds that are bigger than the typical standards for today's dogs sold in pet stores or other breeders in the area.
These large and oversized dogs have large bone structures, large heads, straight backs, and protruding chests for a commanding appearance. When comparing Ayers Legends' German Shepherds to other breeders, you will find Ayers offers large and oversized dogs that are healthy, happy, and well-trained.
This website also offers information on the current males for sale, females for sale, current litters, upcoming litters, past puppy pictures, history of German Shepherds, client testimonials, and contact information for future owners.
Brave and Faithful K9 German Shepherd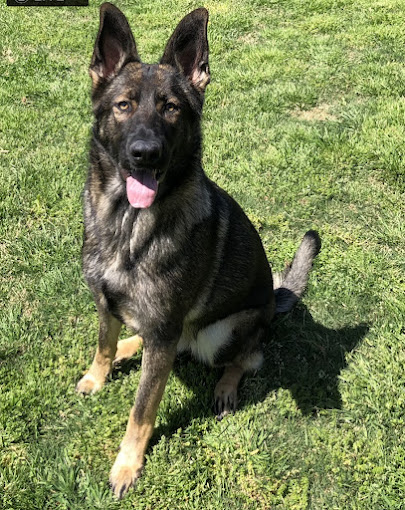 Brave and Faithful K9 is a passionate and dedicated German Shepherd breeder that provides high-end services for all clients. B and F promise to provide clients with an honest experience, treat every client with individual experience, educate future owners in preparation for a new dog or puppy, and put the right puppy or dog into the correct home.
Brave and Faithful K9 ensures they make the best decision for their German Shepherd dogs by understanding their new owner's desires, looking through temperamental testing, evaluating the typical personality of a German Shepherd pup, and recommending the best pairings for loving families.
Furthermore, Brave and Faithful offer key information on their website that is essential for future German Shepherd owners. B and F provide owners with available trained puppies, retired females, past litters, current trainers, private training, puppy blueprints, and contact information.
Austerlitz German Shepherd Dogs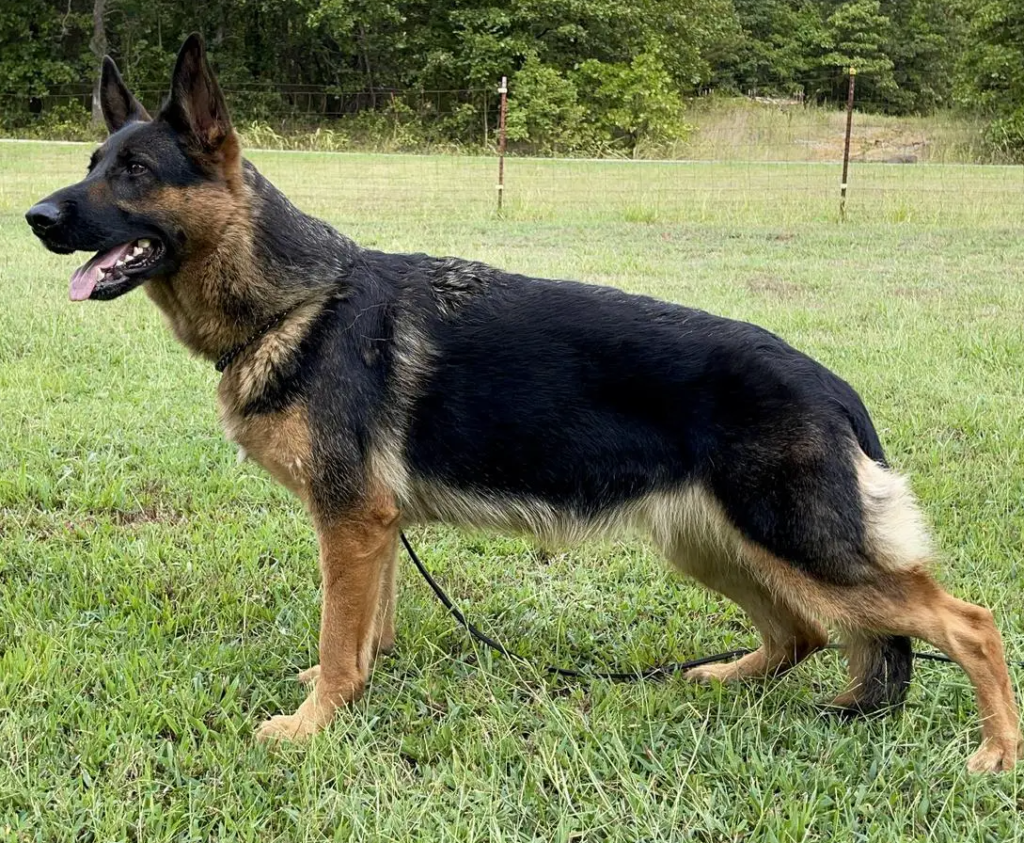 Austerlitz German Shepherd Dogs has been a legacy breeder of German Shepherd puppies and dogs for almost three decades now. This reputable breeder in Osage Hills, Oklahoma, exclusively breeds dogs from Germanic bloodlines to meet the FCI breeding standard. Austerlitz only offers dogs that have passed the stringent health standards, passed temperament personality tests, and passed healthcare requirements.
Austerlitz is a professional breeder with credentialed trainers and dogs that have succeeded in IGP competitions in agility, tracking, and obedience categories. The dogs from Austerlitz have competed and won in various competitions, showing their prowess in Agility and Obedience due to the stringent training from the qualified care professionals at Austerlitz.
On the website, Austerlitz offers education on the dog breed, owner blogs, podcasts for German Shepherd care, available puppies, available adult dogs, and contact information for future owners.
Reizarf Kennels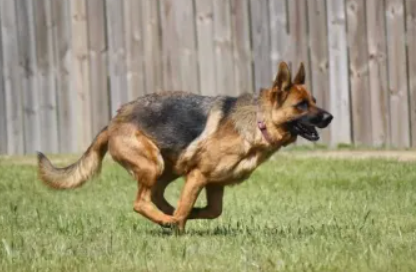 Reizarf Kennels is a family-owned German Shepherd breeder in Muldrow, OK, specializing in breeding and training purebred German Shepherds. Lisa and Andy are a married couple that has dedicated their lives to raising and training this friendly and loyal dog breed!
The couple has over 12 years of experience with training puppies, helping turn these new puppies into loyal family members, service dogs, police department K9 dogs, personal protection dogs, and companions. Reizarf takes in dogs as young as newborns and keeps them at home until five weeks old, ensuring they are held, cared for, and loved during the first few weeks of their lives.
Reizarf Kennels offers helpful tools on their website for new dog owners, such as
background information about the kennel, current German Shepherds for sale, puppies for sale, and dog training tools.
Keystone German Shepherds and Kennels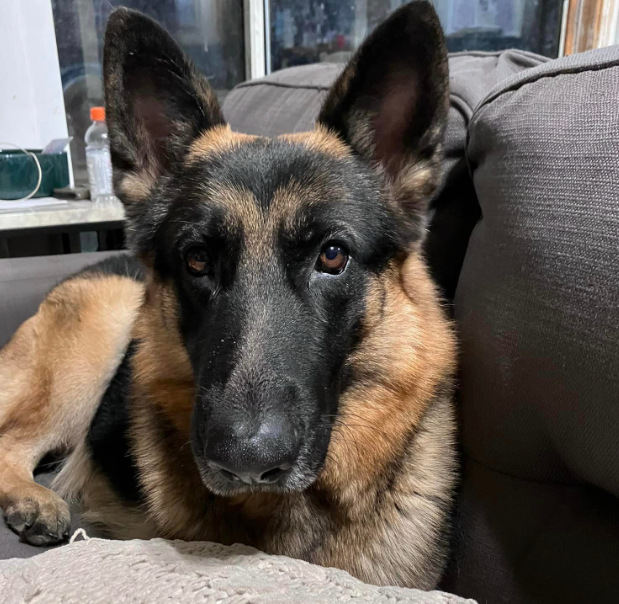 Keystone German Shepherds and Kennels is a breeder in Oklahoma specializing in Heidelberg dogs. The 'Heidelberg' type of German Shepherd is raised to be a loving companion, protector, and herding dog for those who live on large plots of land or need a dog for farming purposes.
Heidelberg German Shepherds are well-known for being fair-tempered, predictable, loving, caring, and extremely smart. Keystone specializes in breeding and training Shepherds that can easily integrate into a loving family home or work as a protection dog.
Their helpful website offers information on supplies, boarding, puppies for sale, stud services, grooming, and training.
Oklahoma German Shepherd Rescue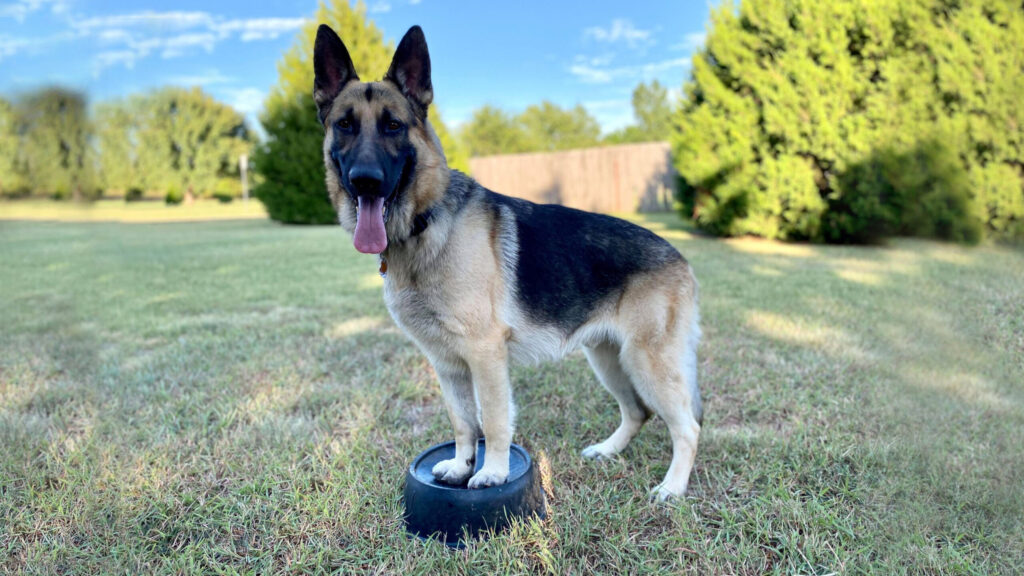 If you are interested in adding a new family member to your home but you also want to help dogs in need, look no further than Oklahoma German Shepherd Rescue. This reputable and professional German Shepherd Rescue provides forever homes for pups who have been rescued from abusive or unsafe living conditions.
Oklahoma German Shepherd Rescue, known as OK GSR, is accredited and approved by the IRS as a nonprofit organization that helps foster dogs in the areas surrounding Oklahoma City and Tulsa, OK.
This all-volunteer-run business has a comprehensive mission to help find qualified owners and forever homes for loving and well-behaved dogs. Future owners can browse their website to look up the adoption fees, fill out the online adoption application form, meet and greet the pups, or look into fostering dogs who need in-home care.
Currently, dozens of German Shepherds of varying ages and personalities are available for adoption at OK GSR. Owners can browse the website and find the pup that looks perfect for their new family! For example, Blade is a 6-week-old German Shepherd pup who is competitive, playful, and kennel-trained.
Conclusion For "Best German Shepherd Breeders in Oklahoma"
German shepherd puppies are a loving breed; they will shower you with love and loyalty for 10 to 14 years and be your most trusted companion. The breeders mentioned in this article can help you bring home a healthy and good temperament German shepherd breed.
So what are you waiting for? Hop on a call with these fantastic breeders and find out which German Shepherd is going to be your lifelong companion!