Finding the right German Shepherd breeders in Tennessee can be challenging, but we have this guide to help you.
German Shepherds are some of the most popular dog breeds in the United States. Their loyalty and protective instincts make GSDs the perfect companion and guard dogs. The dogs are intelligent and trainable, making them excellent choices for multiple tasks, such as police work, service dogs for people with disabilities, and search and rescue purposes.
Look for a reputable breeder when searching for German Shepherd puppies for sale in Tennessee. The best breeders screen potential parents to ensure the puppy gets the perfect home.
Some articles you may also like: How Much Do German Shepherds Sleep? and Why Does My German Shepherd Stare At Me?
Sequoyah German Shepherds
The first on this list of GSD breeders in Tennessee is Sequoyah German Shepherds. The veterinarian-owned business has been operating since 1989. The company specializes in breeding and raising German Shepherd puppies. Their dogs are excellent family pets, with some going on to work as personal protection.
Each dog gets a microchip and is inoculated before it leaves for a new home. All German Shepherd dogs have the American Kennel Club (AKC) registration, so you get a purebred pet.
Sequoyah German Shepherds covers GSD puppies and adults with a Hip and Elbow Health Guarantee, temperament testing protocol, and contract. The documents ensure you can get help anytime you have concerns about your new companion. Each GSD dog receives Obedience Training to ensure they bond and participate in activities with their new parents.
The team behind the company also regularly participates in competitions such as the Working Dogs of America, Corp national tournament. Other tournaments they are active in include the North American Sport Dog Association (NASDA).
Mengerhaus Kennels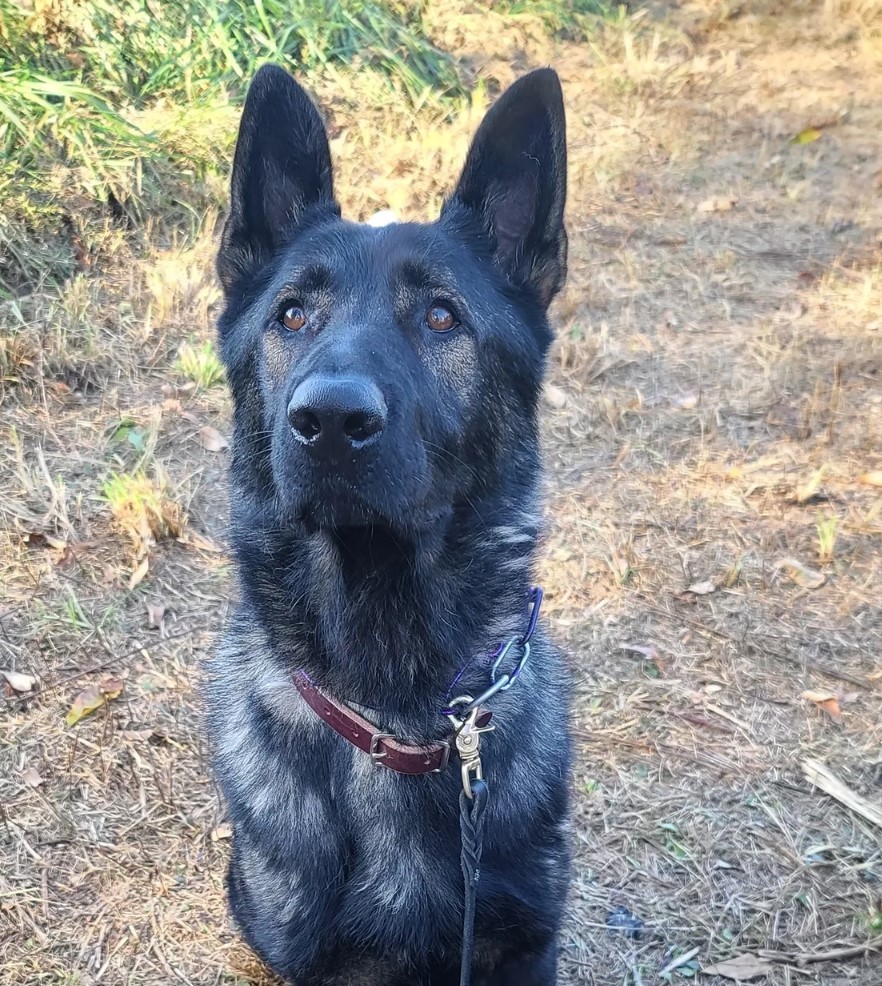 Mengerhaus Kennels is the perfect breeder for German Shepherd puppies in Tennessee raised in a family setting. The team behind the company runs their business on a 50-acre farm that they share with the dogs. Mengerhaus Kennels has been breeding GSDs for over five years and owning the breed for over ten.
Sierra Menger, the breeder behind Mengerhaus Kennels, commits to offering would-be dog owners the highest quality workability and health. Each dog boasts a clear-headed and balanced temperament and rich pigmentation. The breeder is AKC inspected and registered with the Heart program.
Mengerhaus offers the option to pick up your dog at their location or Nashville International Airport. Pet-safe air cargo and ground transportation to your location are also available. The breeder raises the puppies alongside small children and socializes them to interact with other dogs. Each puppy gets age-appropriate vaccinations and deworming before it leaves for a new home.
Christians Guardian Shepherds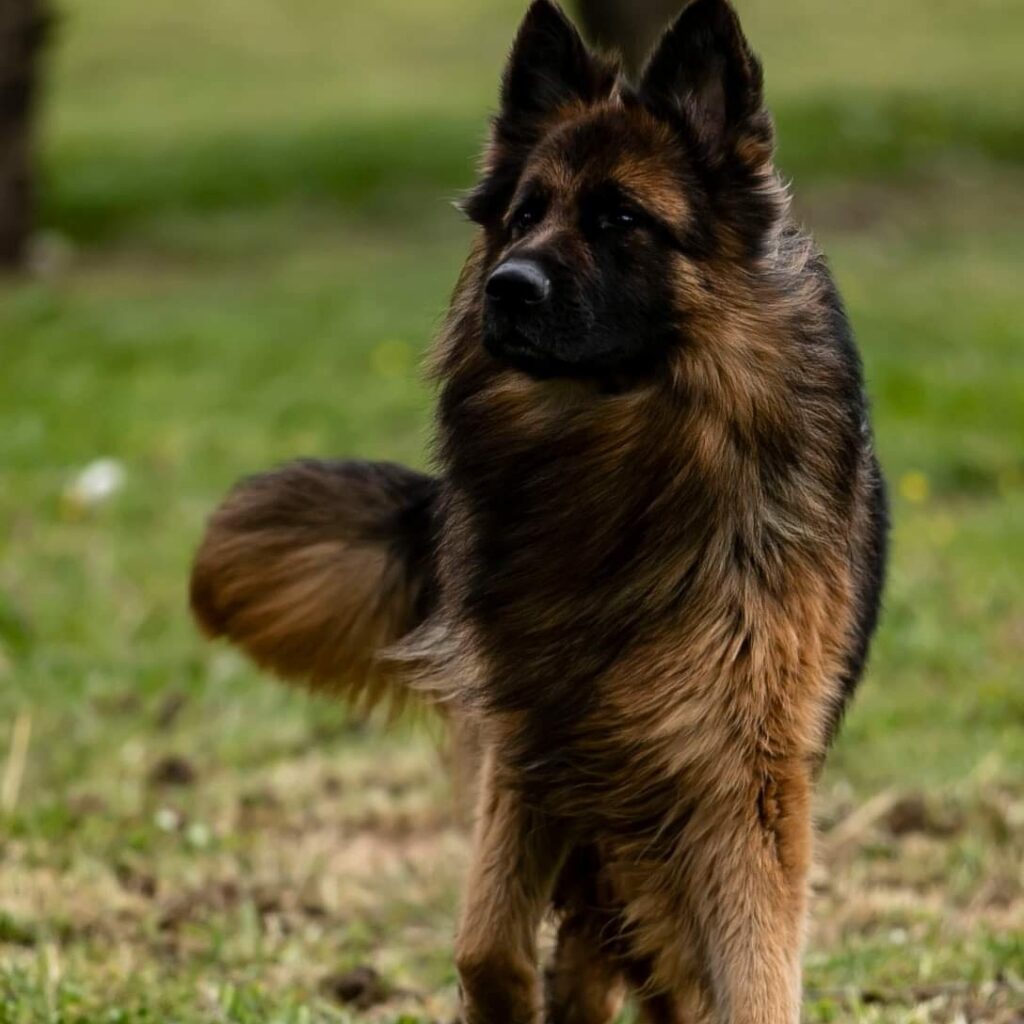 Christians Guardian Shepherds is another family-owned and operated breeder business in Tennessee. They have been in operation since 2007 under Joann and Kodie Garland. The breeders pride themselves on breeding and training GSDs for various purposes.
Christians Guardian Shepherds is a go-to location for all your working, family companions, and show dogs. The proprietors pour their time and hearts into the venture to produce well-nurtured dogs for a growing list of customers.
A unique feature is the effort breeders put into passing on their skills to future dog owners. The commitment ensures a comfortable and healthy relationship between owners and their German Shepherds. Some training skills they pass on include essential grooming, affection, and communication.
The company website has a forum section where dog owners share stories, pictures, and ideas. You will find interesting discussions, including how Christians Guardian Shepherds pair their GSDs. The information is critical so you know what to expect from your dog's agility, sharpness, and temperament.
Lakeside Shepherds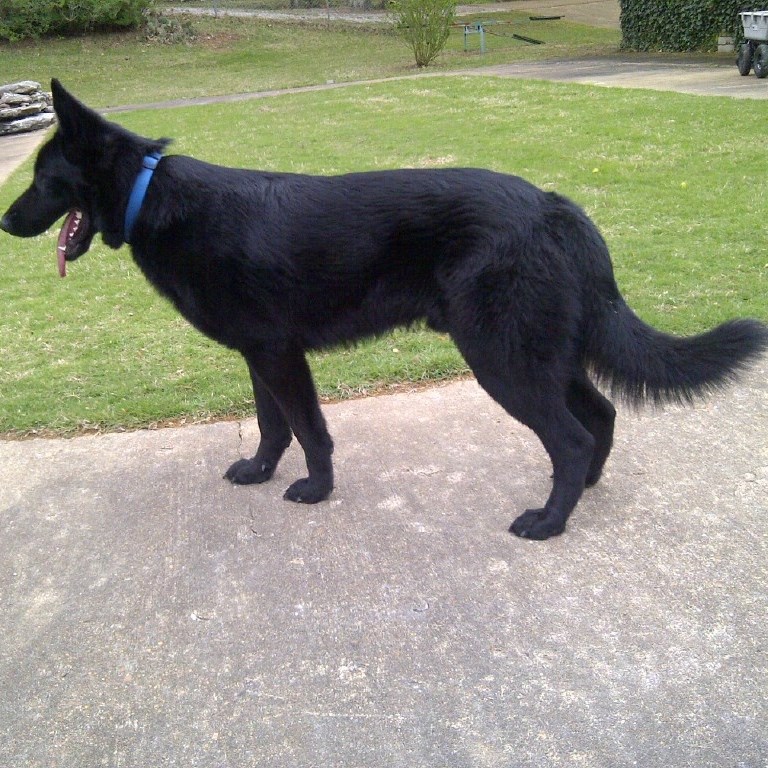 The Lakeside Shepherds are unique GSD breeders dedicated to breeding and raising pups with the preferred German Shepherd markers. If you are looking for a dog with a straight back, plush coat, and medium drive, this breeder is your best option. You will find an assortment of pets suitable for roles as guards, therapy, family companionship, and security service.
Lakeside Shepherds offers potential dog owners imports directly from working lineages in the security and military services. All the dogs are AKC registered and raised according to the organization's strict guidelines. Sll their pups for sale come from parents and grandparents with a proven history without elbow or hip issues.
All puppies born after 2021 are guaranteed to be free of Degenerative Myelopathy (DM) markers. Lakeside Shepherds carry out DNA tests to evaluate a dog's risk of developing the disease. The test ensures the breeder and you choose the right mate to avoid producing affected puppies.
Presley German Shepherds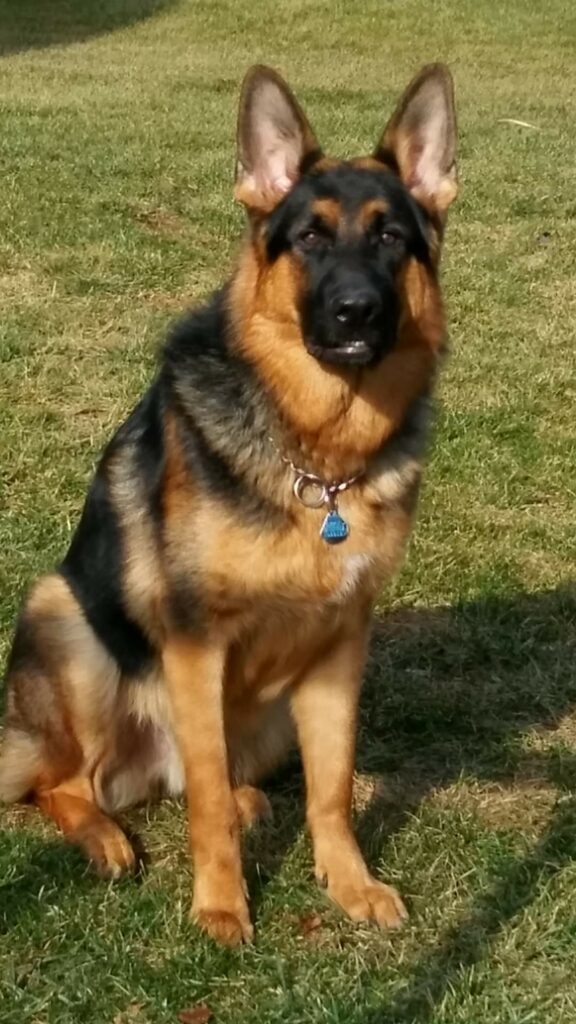 Carol Presley is the breeder and owner of Presley German Shepherds in Stanton, Tennessee. She promises all her dogs are hard workers inclined to play and even love harder. The breeder takes pride in producing pups ready to excel in any home.
All Presley German Shepherds dogs come with AKC registration. This means the breeder is selling them as pets and not breeding GSDs. Pet owners also get a prepaid, lifetime registered microchip with their new dogs.
Presley performs health tests on their breeding dogs. One such test is for hip dysplasia, which is common in large-breed dogs. The condition can cause hip pain and eventual hip joint function loss.
The breeder also helps owners when the unexpected occurs. For example, they can offer you a list of expert trainers near you who deal with behavioral issues. Presley German Shepherds also occasionally have adult dogs that require re-homing.
Twin Oaks German Shepherd Dogs
Next up on our list of the best breeders is Twin Oaks German Shepherd Dogs down in Dickson, Tennessee. Alicia Spencer, the proprietor, is in charge of expert GSD breeders and is committed to ensuring all puppies are raised with care. She follows a strict policy that calls for placing dogs in responsible homes.
Twin Oaks specializes in breeding black and red German Shepherds. Among the most popular breeds with people are long-coated puppies. Many owners prefer these dogs because the fur is long and soft. Long-hair German Shepherds come in every coloration, pattern, and size as their cousins. Watch out for these dogs, and get a healthy, loyal, and happy companion.
All Twin Oaks raises its dogs in a comfortable and nice environment. The puppies are exposed to non-human and human interactions early to encourage social behavior. Further, the breeder follows a strict vaccination and deworming policy.
Camelot German Shepherds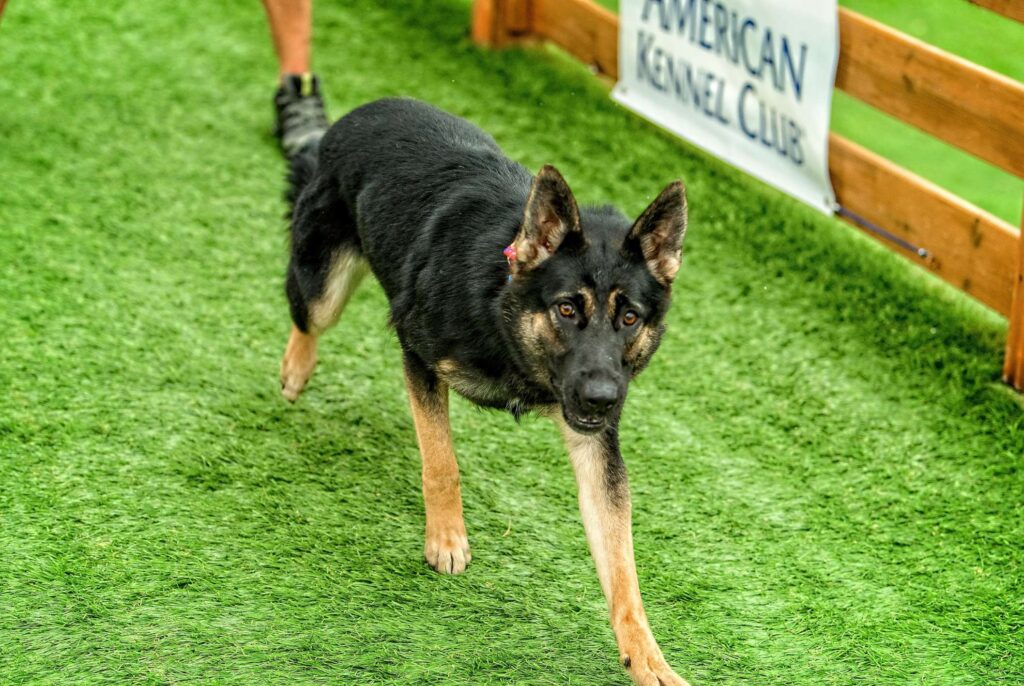 Angie Young is a certified master trainer and operator of Camelot German Shepherds. The kennel sits on a 4-acre lot in Soddy Daisy. The environment allows their dogs to stay outside their kennels all day, with Angie supporting them.
The primary focus at Camelot German Shepherds has always been to breed dogs with orthopedic soundness and solid temperaments. Puppies on the property still stay in the house and can run around as a large pack. The strategy ensures that they produce quality family and working dogs.
The breeder also runs several training programs for German Shepherd puppies in Tennessee. They can help if your dog is not walking politely on the leash, has problems listening to instructions, or has other behavioral issues.
Before training, Angie will evaluate your dog to determine their personality type, social development, and aptitude. The breeder's website also has a list of 10 commandments you should adhere to when you have a dog.
Happy Valley Kennel
Last but not least, in our list of the best German Shepherd breeders in Tennessee is Happy Valley Kennel on Happy Valley Road in Bell Buckle. The breeder offers specialized breeding and training programs to fit your dog. Their breeding program focuses on choosing and producing GSDs with good temperaments, dispositions, and high drives.
Each dog in the kennel comes from proven bloodlines. The breeding dogs undergo a rigorous evaluation process to ensure their trainability, temperaments, and genetics meet high standards.
The Happy Valley Kennel training program ensures dogs and their owners create loving and lasting relationships. All types of dogs are welcome to the program. Owners get training on communicating with their pups while the dog learns how to respond to commands.
German Shepherd puppies for sale in Tennessee are raised in a comfortable environment. They interact with other animals, creating many opportunities to explore and become familiar with different textures, sights, and sounds. All GSDs are duly vaccinated and dewormed before placement in a new home.
Which is the Best German Shepherd Breeder?
I appreciate that there are so many German Shepherd breeders in Tennessee with a passion for their job. It gets even better when many breeders go the extra mile to provide high-quality breeding services. The eight breeders above deserve to be on the list.
A lot of research has gone into creating the list and choosing breeders with quality offerings, and adopting an ethical approach to GSD breeding and training. However, Mengerhaus Kennels is my favorite pick.
The team behind Mengerhaus Kennels works as a family to raise the most reliable and competent German Shepherds. They have been working with the dog breed for most of their lives under the leadership of a certified vet, Sierra Menger.
Sierra uses her over 14 years of vet knowledge and experience to raise GSDs by offering them all the skills they need to survive in different environments. Each dog has to complete a Volhard Puppy Aptitude Test when between six and seven weeks old to ensure families get the best pup for their needs.
However, carry out your research into the top breeders considering your specific needs. Make sure the breeder has the right records and certifications before you commit.