Are you looking for the best German Shepherd breeders in WA but need help figuring out where to begin your search? Then you've come to the right place. Washington is home to many German Shepherd breeders, but not all follow ethical breeding standards or maintain training programs for their puppies.
A trustworthy breeder's primary goal is to improve and preserve the breed. They take the time to find the best dog parents and only breed what they can comfortably care for. However, unethical breeders lack knowledge about the breed's standards.
To help you bring home a healthy puppy, we've compiled a list of reliable breeders offering German Shepherd puppies for sale in Washington.
Other articles you will like: How Long Should I Walk My German Shepherd? and How to Discipline A German Shepherd Puppy
1. Tiltonhaus German Shepherds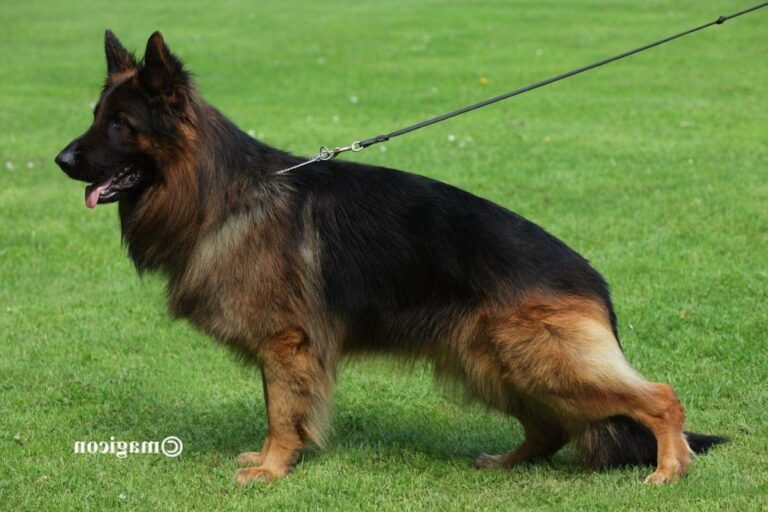 The breeder has been in business for more than ten years. They're proud members of the American Kennel Club and the United Kennel Club. Their primary focus is producing healthy puppies that make good family dogs.
The breeder nurtures their puppies in kennels next to their family house. They subject them to early socialization, permitting them to interact with humans and other animals. That guarantees the puppies won't have difficulties adapting to their new homes. All family members are responsible for ensuring the puppies' well-being.
They're very selective when choosing their breeding parents. They only admit intelligent dogs with impeccable bloodlines. Furthermore, each parent must undergo screening for hereditary conditions that could pass on to the offspring.
All their puppies come with a 2-year health guarantee and up-to-date vaccination records. They offer lifetime support to their adopters and conduct regular checkups on each puppy's progress. They don't release puppies to their forever homes until they've had a complete vet examination. You can check their website for updates on available puppies and upcoming litters.
Breeder's details:
2. Von Waldberg Kennels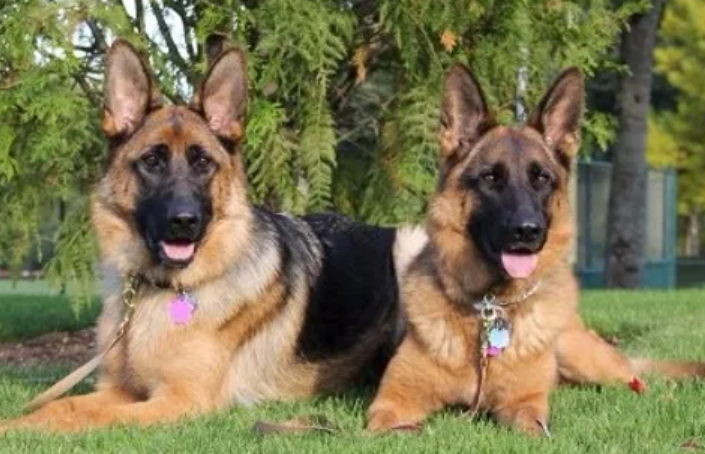 The family-run breeder sits on a nine-acre farm where puppies have enough space to play and jump around. Their goal is to breed high-quality German Shepherd puppies that make great family companions. The breeder aims to persistently improve the breed and build a community of responsible dog owners driven by their love for German Shepherds.
They begin socializing their puppies at a young age, exposing them to new environments, individuals of different ages, sights, and sounds. When you buy from them, your puppy will come with up-to-date records as proof of deworming and vaccination.
They carefully select their dog parents from respectable lineages. Each dog must have the necessary clearance proving that their hips, elbows, and eyes are in good condition.
Besides producing and caring for German Shepherds, the breeder offers professional dog training for first-time owners. Moreover, they provide customized importation services if you don't find a puppy that suits your requirements at their kennels. After tracking down the perfect puppy for your lifestyle, they offer 1 to 2 weeks of free boarding and training.
Breeder's details:
3. Northwest German Shepherds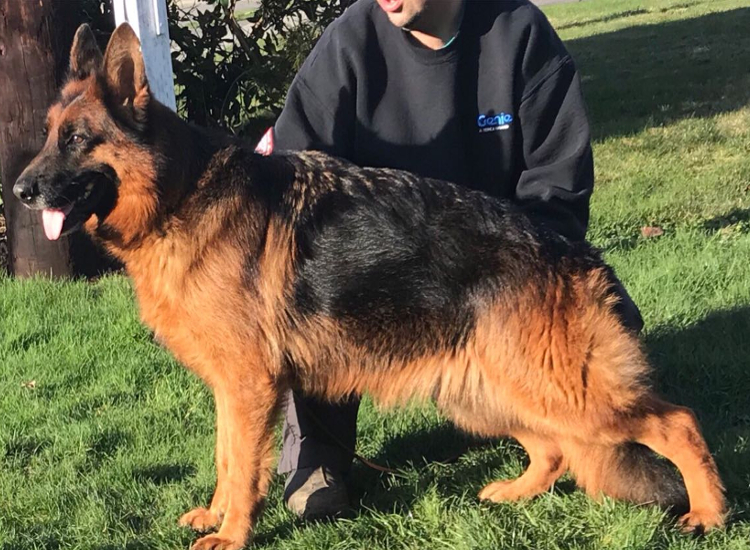 Coming third on our list of the best German Shepherd breeders in WA, Northwest prioritizes their puppies' temperament, intelligence, and well-being. They have a long history of producing German Shepherds, so you can be sure you're getting a high-quality puppy. Northwest puppies are excellent show, working, therapy, and assistance dogs.
They only admit parent dogs with pure bloodlines in their breeding program. All the parents must pass genetic health tests to guarantee they're free of hereditary conditions that would impact their litter's quality. They must also have all the necessary orthopedic tests and certifications done.
The breeder nurtures their puppies in a family home where they receive the care and attention they deserve. The puppies can interact and play with family members, ensuring they grow up as friendly canine companions. Each puppy gets high-quality food and supplements necessary to support healthy growth.
They only put up their puppies for adoption after vaccinating, deworming, and microchipping them. Each puppy comes with a written health guarantee covering all genetic defects. They frequently update their website and Facebook page with pictures and details of current and upcoming puppies.
Breeder's details:
4. Majestic Royal German Shepherds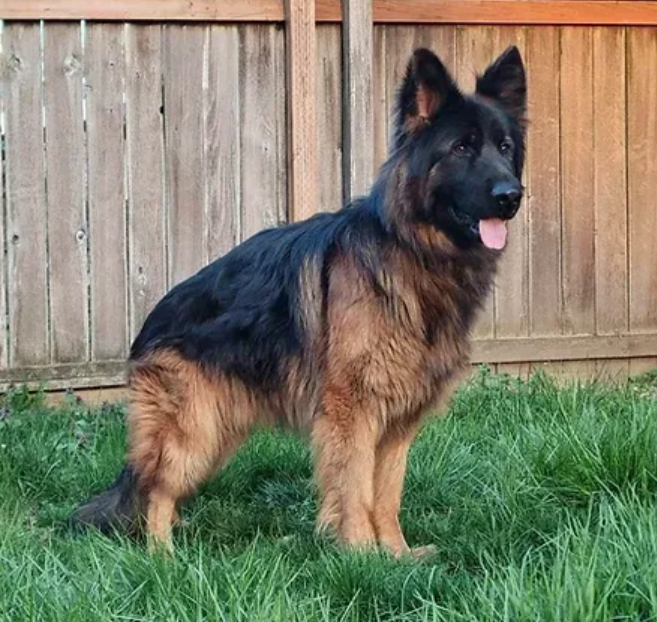 For over twenty years, Majestic Royal has built a solid reputation by offering high-quality German Shepherd puppies in Washington. The breeder aims to produce healthy, well-adjusted puppies for loving homes and competitive dog sports. They care about their puppies' well-being, disposition, and appearance.
The breeder's adherence to the industry's ethical standards has won them the best dog breeder award for 2019 and 2020. All their German Shepherds are registered with the American Kennel Club. All their breeding parents are champions with pedigrees to show for it.
Each dog must undergo mandatory testing for genetic health abnormalities and additional testing for orthopedic health. The fact that they're a small-scale scale breeder means they can comfortably afford each puppy the care and attention they need. They feed their puppies the best food available and offer them clean sleeping areas.
The breeder recognizes the significance of socialization in breeding happy canine companions. They expose all their puppies to people of varying ages from day one, facilitating a smooth transition into their forever homes.
Breeder's details:
5. JPH German Shepherd Dogs
JPH German Shepherd Dogs is the newest breeder on our list because they've been in business for about years. All their dogs are registered with the American Kennel Club.
To deliver their promise of producing high-quality German Shepherds, the breeder thoroughly researches all dogs before permitting them into their breeding program. They only take in intelligent dogs with excellent temperaments. Each parent must pass extensive genetic screening to prove they're not carriers of heritable diseases prevalent in the breed.
The breeder thinks of their puppies as members of a big family and nurtures them with lots of love. They only use high-quality dog food and supplements to ensure their puppies have strong immune systems.
They test each puppy's temperament to match them with the best possible forever home. Furthermore, they expose them to early socialization with individuals of varying ages and other dogs. Puppies don't leave under the breeder's care until they're eight weeks old and have their first vaccination and deworming shots.
Breeder's details:
6. Schraderhaus K9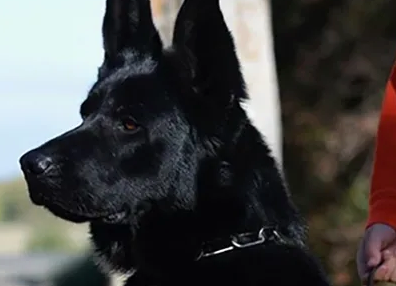 The breeder focuses on breeding pure working-line German Shepherds that make excellent family dogs. Their puppies are healthy and intelligent and grow up in a good environment. Besides being AKC-registered, each puppy has access to individualized care.
Their breeding program comprises West German, East German, and Czech Republic working line parent dogs. The breeder imports all the dogs in an effort to preserve and improve the breed's integrity.
Each parent is taken through a series of DNA testing to eliminate any risk of passing genetic diseases to their offspring. They also require certifications proving that the parents' hips, elbows, and eyes are healthy enough.
They have a kennel facility where puppies receive all the attention they require to have the best possible beginning. The breeder understands that socialization affects how a dog reacts to the world around them. Consequently, they introduce puppies' socialization at a young age, permitting them to interact with humans and other animals in the facility.
Furthermore, they subject them to stimuli like new environments, games, sounds, and sights to help them grow into less aggressive canine companions. You may expect your puppy to be comfortable around strangers and unfamiliar situations.
Puppies are only put up for adoption after receiving a vaccination and deworming doses. Each puppy comes with a written health guarantee and proof of AKC registration. You can check for updates about available puppies on their website.
Breeder's details:
7. Nordwestlich German Shepherds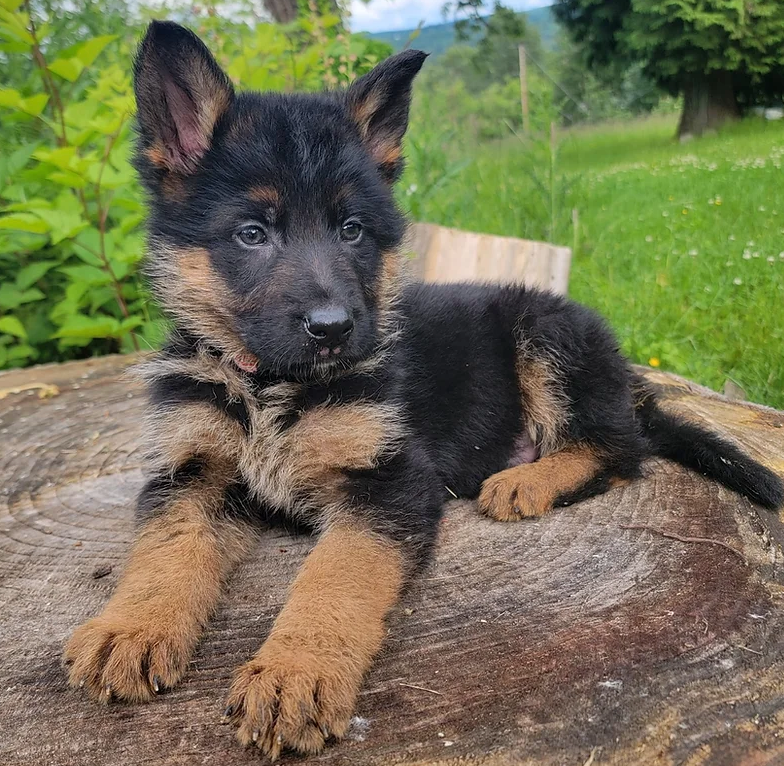 The breeder produces gorgeous AKC-German Shepherds for caring and loving permanent homes. All their puppies come from world-champion bloodlines and make excellent show or family dogs.
The breeder guarantees their puppies are healthy and subjects them to genetic testing. Puppies also receive extensive pre-adoption socialization and training. They get to interact with humans and other dogs in the facility.
In addition, the breeder exposes each puppy to different stimuli, including novel situations, sounds, and sights. That's done to ensure they'll easily transition into their permanent homes.
The puppies only leave under their care after receiving their initial vaccination and deworming dosages. They also microchip each puppy and offer guidance on how to care for your new dog. You should check their website for pictures and updates about available puppies.
Breeder's details:
Conclusion For "Best German Shepherd Breeders in WA"
German Shepherds make wonderful additions to any family. Nevertheless, it's important to find a trustworthy breeder who prioritizes their puppies' health and happiness. If you land an unhealthy puppy, your journey as a new dog owner might become a nightmare. A reputable breeder will be willing to answer your queries and provide a health warrant.
Our list of the best German Shepherd breeders in Washington might be a good starting point. However, you should do your own research on each breeder before deciding to do business with them. You can make the right decision by investigating beforehand, asking questions, seeking proof of legitimacy, and visiting them.