Looking for a furry friend to add to your family? Consider adopting from one of the German Shepherd rescues in Iowa!
These beloved dogs are known for their loyalty, intelligence, and protective nature, making them excellent canine companions. Unfortunately, due to various circumstances, many German Shepherds end up needing new homes.
Luckily, there are rescue organizations in Iowa dedicated to giving these dogs a second chance at a fulfilling life. So why not visit a German Shepherd rescue in Iowa today and find your perfect match?
Find a German Shepherd Rescue in Iowa
Let's dive in and explore these wonderful rescues, and perhaps you'll find your new furry family member waiting for you!
1. German Shepherd Dog Rescue of Iowa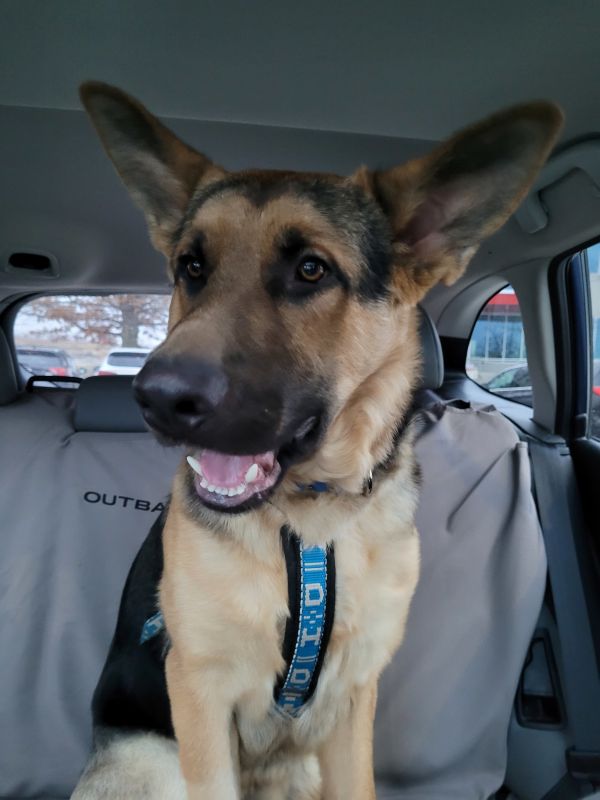 Since opening their hearts and homes to German Shepherds in 2005, German Shepherd Dog Rescue of Iowa has helped hundreds of canines find their forever homes.
They rely on a team of generous volunteers who provide foster homes to these furry friends since they don't have a centralized rescue center. This setup allows the dogs to receive plenty of love, attention, and socialization in a cozy and nurturing environment.
The fosters also take care of the necessary medical services like spaying or neutering, vaccinations, and microchipping, as well as providing training to the dogs, preparing them for a successful transition to their adoptive families.
Fostering is an excellent way to see if you're ready to take on full-time ownership of a German Shepherd. You get to spend at least three weeks with the dog and see how they fit in with your family. And if you develop a strong bond with your foster pup, you can even adopt them!
Adopting Through GSDRI
GSDRI has a straightforward process for moving future German Shepherd owners through all the adoption steps:
Complete the adoption application.
Wait for GSDRI to reach out to confirm your application. Once you've spoken, they'll check your references, veterinary reference, and landlord approval for renters.
The organization stops by to conduct a home check. This step is one of the most exciting, as it helps the team decide which of their rescues best fits your lifestyle.
Bring the whole family along– including the furry ones– for a meet and greet to check compatibility.
After finding your perfect furry match and completing all the necessary adoption procedures, the final step is paying the adoption fee. This fee covers essential medical services such as vaccinations, spaying or neutering, worming, heartworm testing, and more.
Once everything is settled, GSDRI will schedule your adoption day, and you'll be eagerly waiting to take your new double-coated friend home. But GSDRI's support doesn't just end there. They go the extra mile by offering ongoing assistance even after the adoption contract is signed.
As a new owner, you can count on their team for advice, training referrals, and any other assistance you might need to help your whole family adjust to life with your latest addition to the household.
Contact Information
2. AHeinz57 Pet Rescue & Transport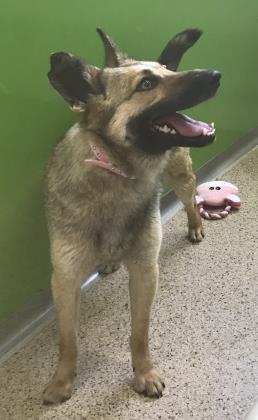 AHeinz57 Pet Rescue & Transport isn't exclusively a German Shepherd rescue in Iowa, but they do have many of these gorgeous dogs come through their doors on their way to finding their forever homes.
Their rescue service plays a unique role in the animal rescue community, serving as a link between traditional shelters and no-kill rescues. They not only save shelter dogs from euthanasia by placing them in foster homes but also offer free transportation for other rescues to take in these dogs that are on "death row."
The team at AHeinz57 relies on an extensive network of foster homes to take care of rescued pups. They work hard to restore their health before putting them up for adoption. Volunteers also help by caring for these dogs at their headquarters, called "The Pit Stop." Here, the dogs are cleaned up, fed well, and prepared for the next stage of their journey.
If you're in the mood for a heartwarming story, check out AHeinz57's origin story. It's quite the ride, involving the founder giving a stern lecture to a police officer, the mayor, and someone from the Department of Transportation. But in the end, it all leads to a beautiful partnership that embodies the team's passion and dedication to their work.
Adopting Through AHeinz57
This organization uses a thorough vetting process for their potential pet parents to ensure each of their placements is the best-case scenario for the puppies and their new families:
Fill out the adoption application. When you submit, you can speed up the process by providing a copy of your vet records and landlord or HOA verification.
Set up a meet-and-greet with the rescue's foster home. You'll need to bring all members of the family, including pets.
Schedule a virtual home visit.
Wait for confirmation that you've been approved for adoption.
Do a happy dance because you're bringing home a new German Shepherd!
All adoptions include a fee for your new BFF's (best furry friend) vaccinations, spaying or neutering, microchipping, and heartworm test.
Contact Information
3. Muddy Paws Second Chance Rescue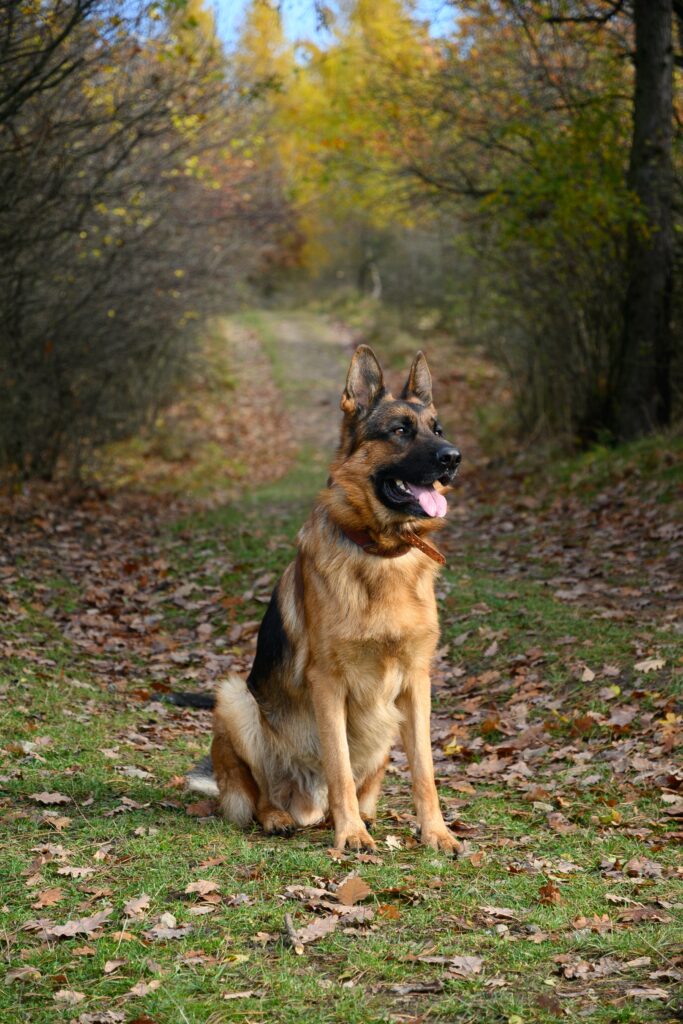 Concluding our list of the best German Shepherd reduces in Iowa, while Muddy Paws Second Chance Rescue started as a small breed-only organization in 2014, a quick scroll through their countless tales of successful placements on social media proves they've expanded their canine client criteria to include pups of all sizes.
They primarily work with owner surrenders and have implemented several programs to help keep dogs with their families whenever possible. One of the programs offered by Muddy Paws is a low-cost phone or in-home positive reinforcement training to address behavioral issues that may lead to surrender. This program is designed to help dog owners better understand their pet's behavior and learn positive reinforcement techniques to correct any unwanted behavior.
In the same vein, they also have a courtesy posts program, wherein owners willing to keep their surrendered pets until they're rehomed with a new forever family get to participate in the adoption process and reduce the stress on the pup by skipping the fostering phase.
Finally, for families whose decision to surrender is financial, Muddy Paws also maintains a pet food pantry to help offset some of the costs and hopefully remove enough of the strain to let the pooch stay with their parents.
The team at Muddy Paws also hosts several monthly events to benefit pets and their owners in the broader community. These events include vaccination clinics, public meet-and-greets, fundraising activities with local businesses, and even puppy yoga sessions to to promote pet adoption and responsible pet ownership while raising awareness about Muddy Paws's work.
As busy as they are making the lives of pets and their parents better, it should be no surprise that the team welcomes volunteers with open arms. They could always use a helping paw for fostering, grooming, processing applications, and more.
Adopting Through Muddy Paws Second Chance Rescue
While Muddy Paws doesn't exclusively facilitate German Shepherd adoption in Iowa, they have new animals coming in all the time. Keep a close eye on their available dogs page and fill out the application if you see a pup you're interested in.
They don't operate on a first-come, first-served basis, which means that even if you weren't at the front of the "line," you still have a chance at proving yourself the best possible adopter for a German Shepherd waiting for its forever home.
Once you've laid eyes on your dream doggy, here's what the process looks like:
Complete the application to adopt.
Wait for the Muddy Paws team to contact your veterinarian to check that your current pets are up-to-date on vaccines and receive appropriate medical care. They'll also reach out to your references at this time.
Schedule an at-home visit with one of their volunteers. The organization is also open to conducting virtual visits for those outside of the Omaha/Council Bluffs area.
Receive your application approval.
Schedule a time and date for your adoption.
Plus, to get their pups placed in safe, secure homes as quickly as possible, Muddy Paws does its best to process adoption applications within 7-10 days.
Contact Information
Conclusion for the "3 Best German Shepherd Rescues in Iowa"
While there aren't many exclusively German Shepherd rescues in Iowa, plenty of reputable all-breed organizations are more than capable of helping you find the herding, high-energy hound you've been dreaming of.
When researching potential rescues, it's best to take your time and get to know each one. You'll want to find an organization that aligns with your values and meets your needs. There are many opportunities for German Shepherd adoption in Iowa, so don't rush the process. Take your time and find a rescue that you feel comfortable working with.
And finally, good luck with finding your new furry friend!