Looking for the best German Shepherd rescues in Missouri? You've come to the right place! German Shepherds are intelligent and loyal, making them great companions. However, sometimes, these beautiful pups find themselves in need of a loving home. That's where rescues come in.
Today many organizations and shelters provide rescue services for German Shepherds throughout Missouri. The facilities provide plenty of love and care, ensuring each pup finds a loving family.
We've rounded up the six best German Shepherd rescues in the state of Missouri. Each rescue has its unique mission and offers various services for potential adopters. Read on to learn more about each and find the perfect rescue for you and your pup.
Other articles you may also appreciate: 9 Best DDR German Shepherd Breeders in the United States! and How to Discipline A German Shepherd Puppy
Best German Shepherd Rescues in Missouri
Getting a German Shepherd from a rescue has never been easier! Here's a list of some of Missouri's best German Shepherd rescues.
1. Serendipity German Shepherd Dog Rescue
The non-profit rescue center was founded in 2004 in Missouri. The organization targets to save German Shepherd dogs in St Louis and surrounding areas. They offer adoption, foster, and hospice care services.
Serendipity does not have an animal shelter. The organization relies on volunteers, foster homes, and transport programs to help German Shepherds in need.
What makes the organization special is the commitment they show to rescuing, rehabilitating, and rehoming German Shepherds. They also offer medical treatment and spay & neuter services. All dogs are vaccinated, dewormed, and microchipped before adoption. If you'd like to know more, visit their website.
Through monetary donations, dog food donations, and volunteer opportunities, you can help the organization in its mission. As a volunteer, you can also dedicate your time and energy to helping the organization find German Shepherds their forever homes.
Whether you're looking to adopt a German Shepherd or volunteer your time, Serendipity is the place to go.
Contact Details
2. MOGS (Missouri German Shepherd Rescue)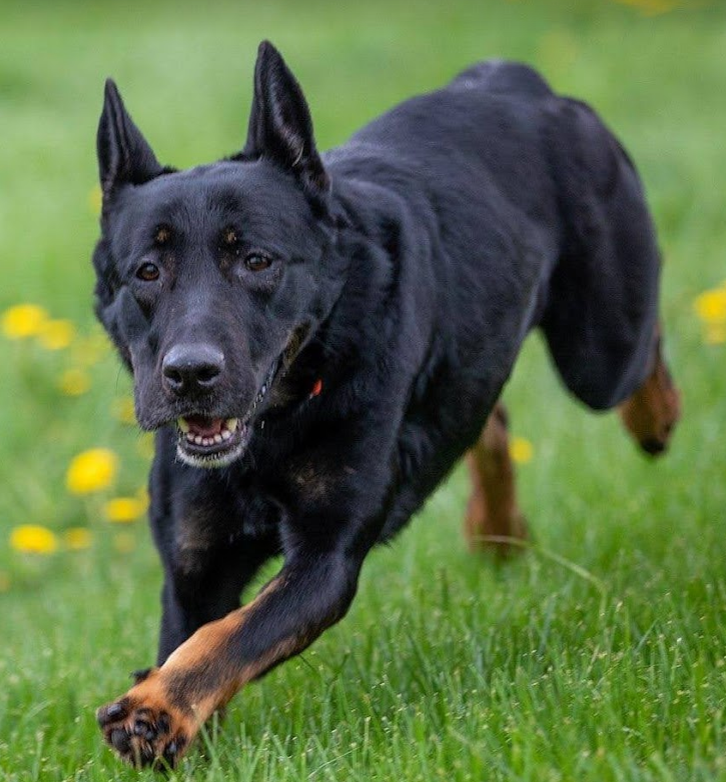 Founded in 2008 in Kansas City, MOGS primarily aims to rescue, rehabilitate, and rehome German Shepherds in Missouri. They have built an extensive network of volunteers and fosters to help save the lives of these animals.
The organization works with local shelters, breeders, and owners to provide the best care for German Shepherds. They run a strict yet kind rehabilitation process for each pup in the center, addressing individual needs and behavior issues.
Although the organization primarily focuses on German Shepherds, they also save other breeds of dogs, such as German Shepherd mixes, Belgian Malinois, and other herding breeds.
To adopt a pup from MOGS, you must fill out an adoption application form and await the rescue's approval. The organization also provides education and awareness programs to educate potential adopters about the breed.
In the last five years, the organization has saved more than 800 GSPs, and the target is to help more than 500 dogs each year. MOGS works with other organizations like Rescue Me, Anderson Design Group, and Animal Rescue Alliance to increase their adoption rate.
The organization depends on donations to meet its operational expenses and is always open to new volunteers. If you would like to help MOGS, visit their website for more information.
Contact Details
3. Journey Home Organization
The small rescue organization in Central Missouri is dedicated to rescuing, rehabilitating, and finding homes for German Shepherds. They are committed to helping these animals lead a happy life.
Journey Home was founded in 2015 with the goal of helping German Shepherds in need find the best permanent homes. The organization runs a very tight adoption process, and its volunteers work around the clock to ensure the safety of each pup.
The organization's primary focus is on helping German Shepherds that are at risk in shelters, as well as those abandoned by their former owners. They also accept surrendered and abused animals.
All applicants are subject to a home visit before the adoption, and all pups are spayed or neutered before leaving the center.
To support Journey Home, you can volunteer your time or donate items. You can even become a foster parent for one of the pups in need.
Journey Home collaborates with other national and local rescues to spread awareness of the plight of abandoned German Shepherds. For instance, it works with Pet Finder, Dog Finder, and Animal Rescue Alliance.
Contact Details
4. CARE (Castaway Animal Rescue Effort)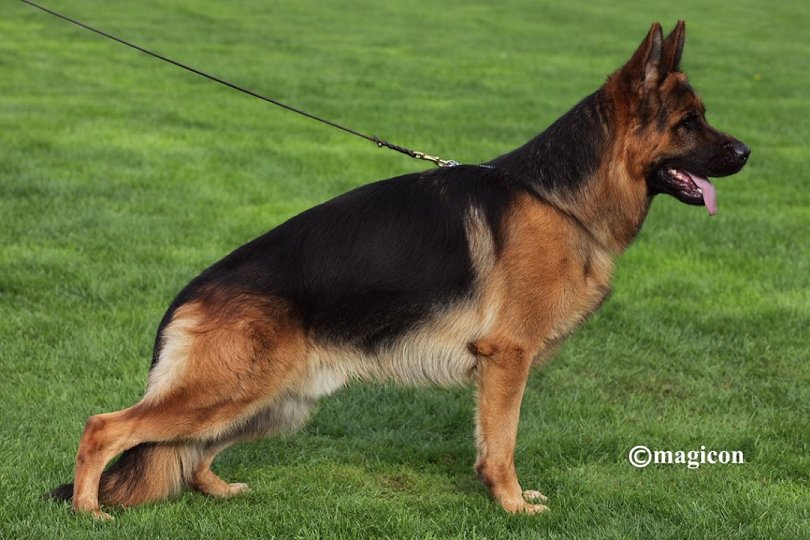 The Castaway Animal Rescue Effort organization was founded in 1992 to provide shelter, care, and love for unwanted animals. The goal of the organization was to end animal cruelty and abandonment in the state of Missouri.
Today, CARE is a no-kill animal shelter that works to rescue German Shepherds and other dog breeds. They accept all animals, regardless of age or condition. CARE also offers medical treatment and spay & neuter services for all their pups.
The organization runs a rigorous adoption process and only approves applicants willing to work with the dogs' behavioral issues and provide them with a loving home.
CARE has saved more than 25,000 animals since it was founded, and its mission is to be a beacon of hope for animals. The mission is to save as many animals as possible and to find them the homes they deserve. They also target to offer medical treatment and training for their animals before sending them off to their forever homes.
The organization also hosts various fundraising events throughout the year and offers volunteer opportunities.
Contact Details
5. Puppy Spot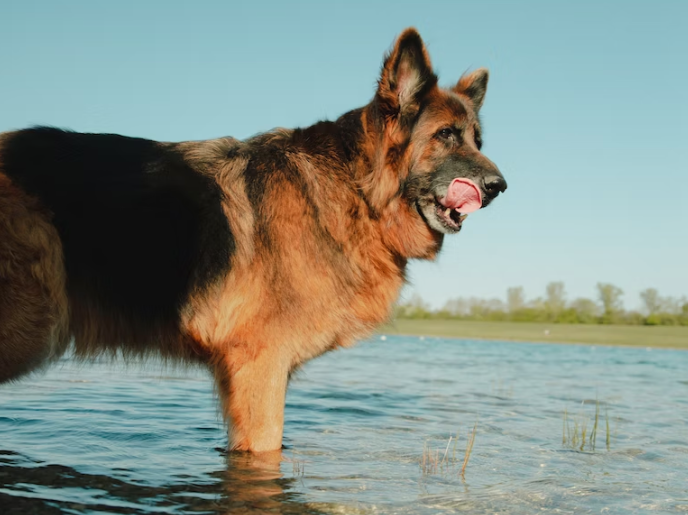 The national organization Puppy Spot works with a network of certified breeders to rescue German Shepherds from shelters and find them loving homes. The organization is dedicated to offering an ethical way to adopt puppies, and its volunteers work day in and day out to ensure the highest quality of service.
Puppy Spot screens each breeder and assesses their facilities to ensure they follow the organization's standards. The breeders then undergo an evaluation process and are monitored to ensure the puppies are healthy, safe, and well-cared for.
Once the pups have been examined and given a clean bill of health, the organization matches them with potential owners. They also provide health insurance for the puppies and offer post-adoption support to ensure a smooth adoption process.
Puppy Spot has placed more than 200,000 puppies with their perfect families since it was founded and continues to spread awareness about responsible pet ownership. They also offer training to potential owners and information about nutrition and medical care for their new furry friends.
The organization aims to make life better by placing puppies in loving homes and creating passionate relationships between people and their pets.
You can support Puppy Spot by donating to the organization or volunteering.
Contact Details
6. White Paws German Shepherd Rescue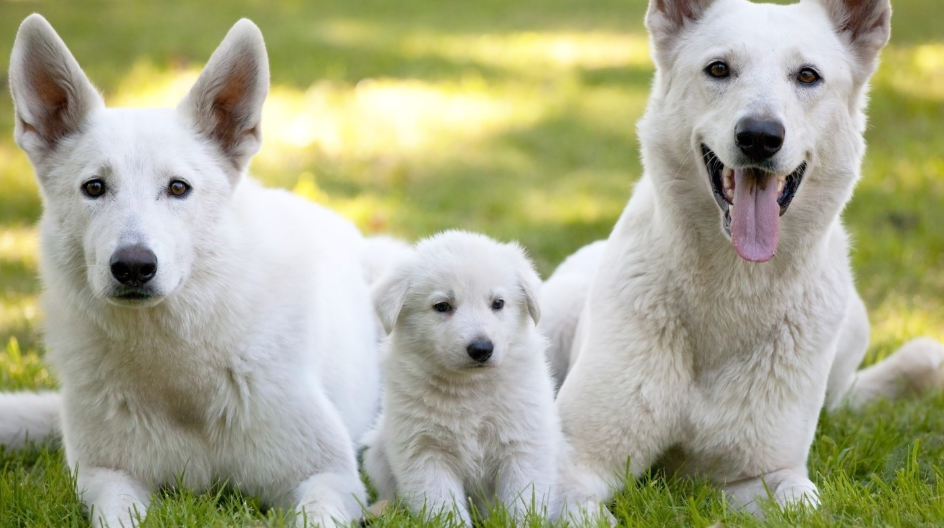 Concluding our list of the best German Shepherd rescues in Missouri, White Paws German Shepherd Rescue is a non-profit organization that works to rescue, rehabilitate, and find homes for abandoned German Shepherds. The organization was founded in 2004 and has since rescued hundreds of dogs needing a loving homes.
White Paws has rescued more than 5,500 dogs and targets to improving the welfare of German Shepherds throughout the US. The organization works with local shelters to identify needy animals and provides pups with medical care, socialization, training, and rehabilitation.
White Paws also holds educational seminars and offers resources and support for potential adopters, sponsorships, and volunteer opportunities.
The organization runs a strict adoption process to ensure that the pup is going to an appropriate home and does not allow adoptions outside the US. It currently runs in 22 states in the US, including Missouri, Iowa, Minnesota, Wisconsin, and Illinois.
Through partnerships with local companies and volunteers, White Paws can provide financial assistance for medical care and ensure the rescued pups have the chance of a second life.
If you are interested in adopting, fostering, or donating to White Paws German Shepherd Rescue, you can contact them via the website.
Contact Details
Conclusion For "German Shepherd Rescues in Missouri"
These six organizations are the best German Shepherd rescues in Missouri and offer various services to help these pups find their perfect homes. Whether you are looking to adopt, foster, or donate, these organizations provide the resources and support needed for German Shepherds in need.
Ensure to do your research and contact the organization that best fits your needs before committing. With the right resources, you can give these pups a second chance at life and create a lifelong bond with them.
If you have any questions or concerns, contact the organization directly to ensure you get all the information you need. The right decision today could save a pup's life tomorrow.
Good luck on your mission to find the perfect pup!