Illinois is home to thousands of beautiful German Shepherds, the second most popular breed in the state. Beyond their enchanting appearance, what's truly remarkable about them is their impressive lifespan, which can stretch up to a decade.
You might have a million questions about the most reputable breeder you can choose. You wouldn't love to make a hasty decision and buy a puppy mill or backyard breeder. So, doing extensive research and finding an excellent German Shepherd breeder to help you is imperative. The breeder you choose matters a lot.
Other articles you will also like: 6 Best German Shepherd Rescues in Illinois! and How to Stop a Dog from Pooping In the House at Night?
Vom Ragnar German Shepherds Breeders Illinois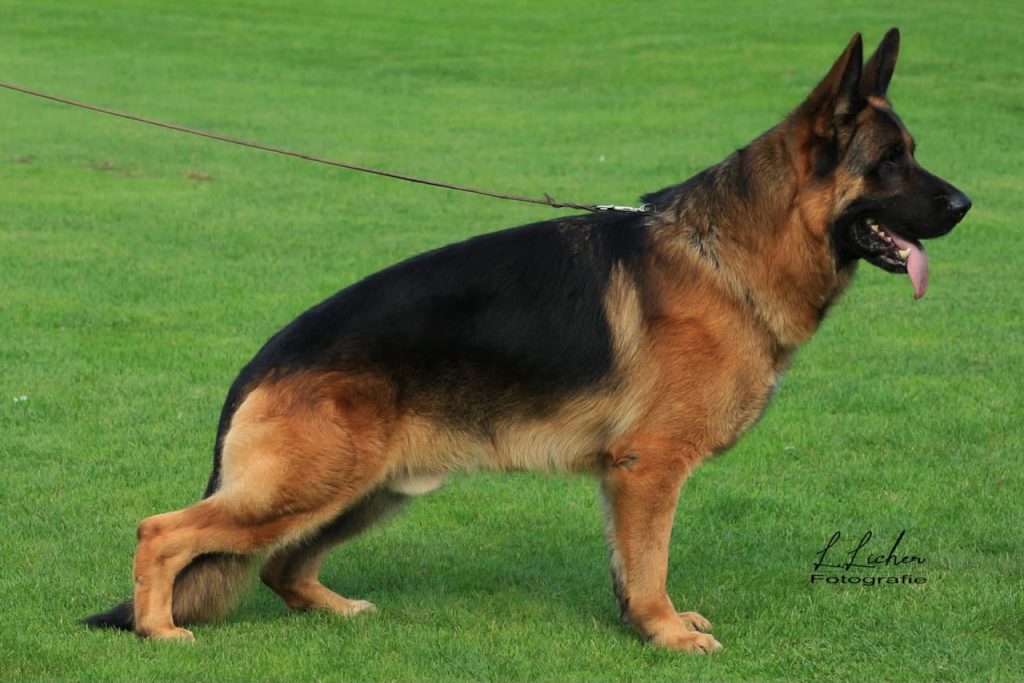 Vom Ragnar breeder is in Havard, Illinois. These are the most booming breeders of German Shepherds globally. They are very good at breeding healthy dogs with good bloodlines. You will feel confident engaging them to help you find an excellent German Shepherd in Illinois. 
Their optimum goal has always been to train and breed the finest West German show line dogs. They are also the best breeders because their dogs have won numerous competitions in Illinois. Moreover, they should be your option, as almost all of their German Shepherd puppies on sale come from championship bloodlines.
Aside from breeding, Vom Ragnar German Shepherd breeders offer training courses for German Shepherds. Their main specialty is primary and advanced obedience training. So, if you have a German Shepherd puppy and training them is tedious for you, you can leverage Vog Ragnar breeders.
Mittelwest German Shepherds Breeders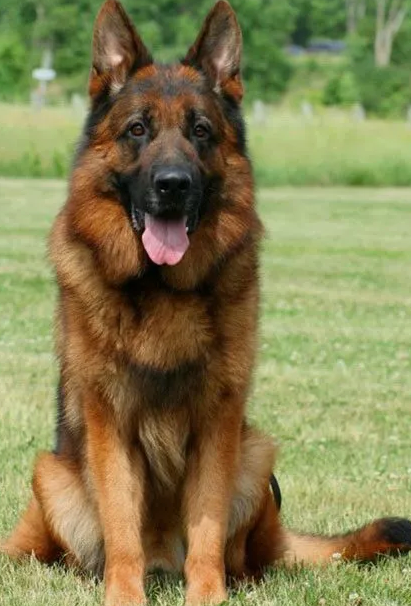 Mittelwest German Shepherd breeders are in Wonder Lake, Illinois. These breeders are reputable and famous for breeding high-quality German Shepherd dogs. Mittelwest German Shepherds are the best across the globe.
Besides Mittelwest breeders breeding incredible German bloodlines, they also offer German Shepherds boarding and training. If you want a wonderful family pet or personal protection German Shepherd, you need a well-trained one.
You can feel confident picking your German shepherd from Mittelwest breeders. Their training programs cover the early socialization of German Shepherd puppies. Well-trained German Shepherd dogs interact with small children.
Regis Regal German Shepherd Breeder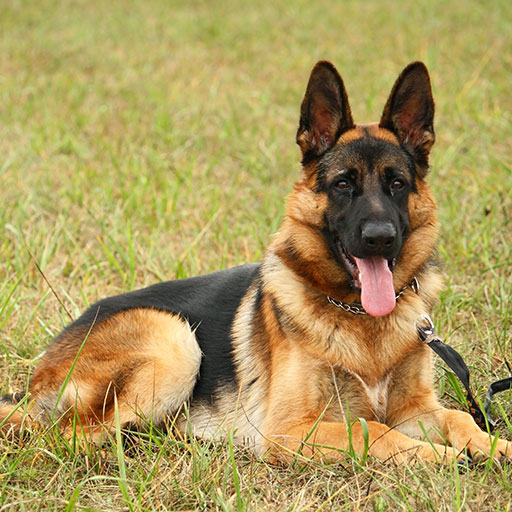 Regis Regal is a top-notch German Shepherd breeder. Their location is Spring Grove, Illinois. Regis Regal should be your number one go-to breeder in Illinois because they are the most recognized in the US, and their German Shepherds are the best trained. Moreover, they have American Kennel Club registration.
Regis Regal is the best option if you're looking for show dogs, therapy dogs, family dogs, or security dogs. This is because Regis Regal raises their dogs to provide such services. Other services Regis Regal breeders offer are boarding and training of the German Shepherds.
All Regis regal German Shepherds grow up in kennels in Illinois. These breeders raise their German shepherds mainly as security dogs. In the kennels, the dogs receive socialization and training. Moreover, these breeders train the dogs to perform various tasks. This is to keep their minds clear and sharp. They also put the dogs through tests to help keep them physically fit.
Therefore, if you're looking for bomb or narcotic detection dogs, Regis Regal breeders have you covered. Most of their German Shepherds have worked as narcotic and bomb detection dogs. So, you can get your German Shepherds from these breeders because of the exposure their dogs have.
Von Fenja German Shepherd Breeder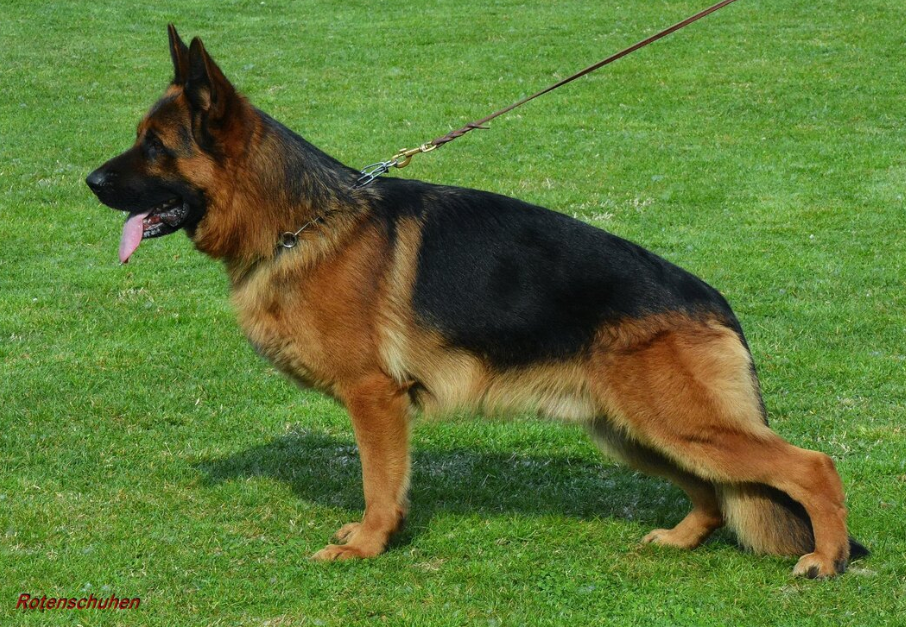 Von Fenja is also a German Shepherd breeder located in Pana, Illinois. Von Fenja focuses on training and producing high-quality German Shepherd dogs. They produce numerous German Shepherds for families in Illinois. They mainly train their dogs in security work. 
Training German Shepherds for security work is easy to attain. This is because German Shepherds have a good work ethic and are eager to please. If you want an excellent companion in your family, you can get a German Shepherd from Von Fenja breeders.
Von Fenja operates a good line that contains impressive sires from good bloodlines. They ensure all their puppies are well-trained to become better family and work dogs. Moreover, Von Fenja ensures they take all their dogs for a health test. Therefore, if you want a healthy dog, they are the best. They'll give you the necessary health records; if not enough, each of their German Shepherds has a written health guarantee.
White Star Kennel Illinois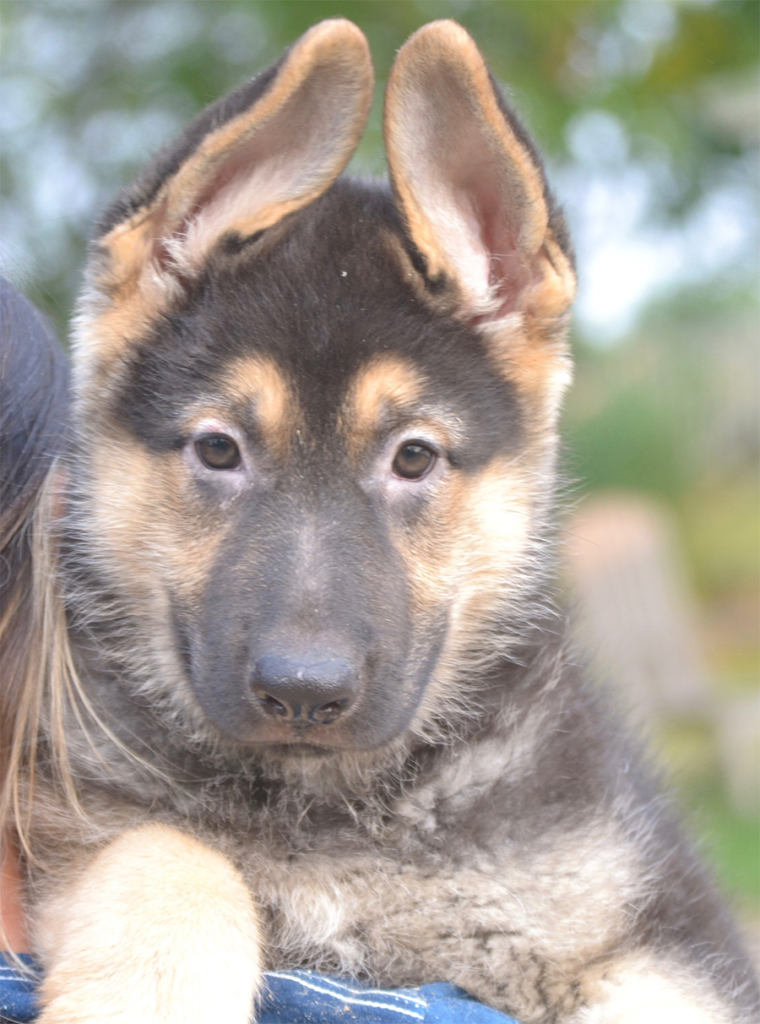 White star kennel breeders are also top-notch German Shepherd breeders in Illinois. They are premium breeders and focus on German Shepherds in Pecatonica, Illinois. White Star Kennel has extensive love for German Shepherds, which motivates them to breed them.
Therefore, if you're in Pecatonica, Illinois, and looking for German Shepherd breeders, they should be your go-to. They provide optimum care to each of their German Shepherds. Moreover, if you want a family dog, they are the best breeders you can engage with. They breed family dogs that you can use as service or work dogs because of their high intelligence. 
Another key reason to engage White Star kennel breeders is their good selection regarding their breeding line. These breeders protect their breeding line by using the best pedigrees in their breeding program.
They ensure they do extensive research on their dogs before they add them to their program. Alongside this, they ensure they have the full DNA or genetic testing to be sure they'll be healthy.
Moreover, White Star Kennel breeders feed their dogs great supplements and foods, allowing them to exercise to become fit. Therefore, if you've been yearning for a healthy family dog, you can engage White Kennel Breeders to help you choose one.
My Bodyguard's German Shepherd Dogs Breeders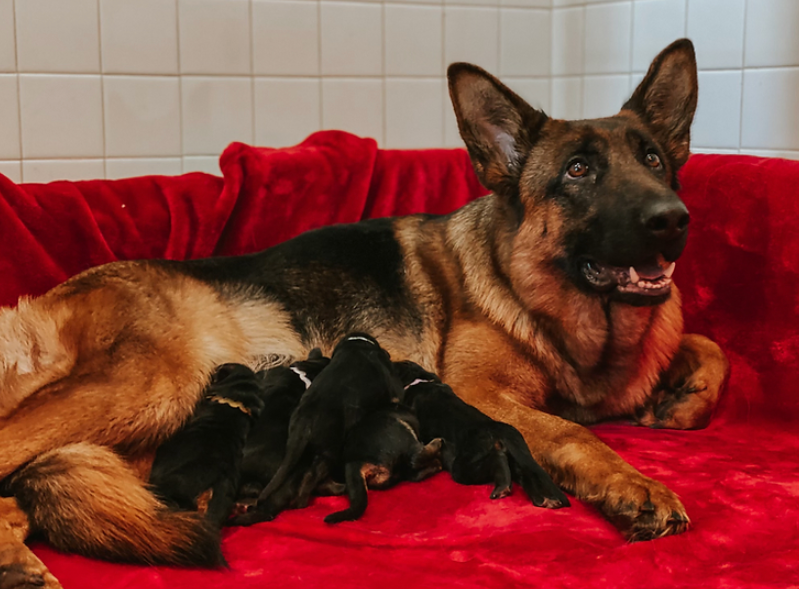 This breeder's name gives you an insight already of what they are. My BodyGuard breeders breed German Shepherd dogs that are mainly for security. These breeders are highly experienced with German Shepherds and have over 30 years of breeding. They have great family dogs because they are properly temperamental and socialized when they're still small.
My Bodyguard Breeders raise their puppies at their breeding facility in Marengo, Illinois. They train them to ensure they make outstanding service dogs. Moreover, they give their dogs exposure to sound and sight desensitization. In addition to that, MyBodyguard German Shepherd breeders give their dogs early neurological stimulation and other puppy enrichment curriculums. This helps ensure that the dogs are well-rounded.
When it comes to nutrition, My Bodyguard breeders give their dogs good quality supplements and kibbles. These supplements improve the German sSepherd's immune system. All their dogs come from impressive breeding lines and possess flawless pedigrees that could help improve the breed. Therefore, if you're looking for healthy and excellent security dogs, you should engage My Bodyguard breeders.
Vollmond Shepherds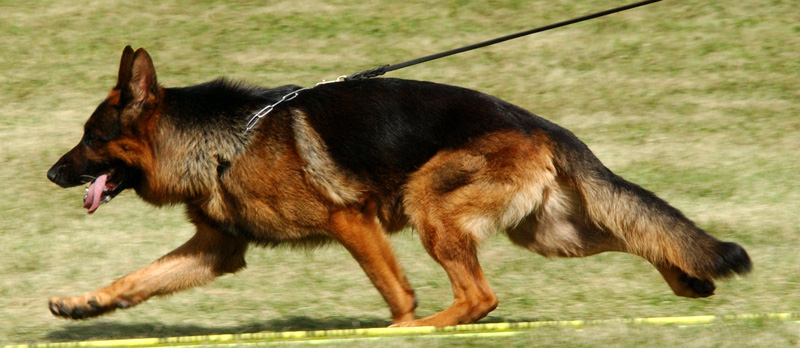 Vollmond Shepherds are top German Shepherd breeders based outside Chicago, Illinois. These breeders have the best for family companies. They do basic training for the German Shepherds and make them provide outstanding service and therapy. 
If you're looking for legitimate breeders to engage in getting the best German Shepherd, worry no more! Vollmond Shepherds are legit; all their dogs have American Kennel Club registration. They are also best because they have intelligent and healthy dogs. 
You will not regret engaging Vollmond shepherds because of how well they train their dogs to be well-tempered. They treat all their dogs as family members. Therefore, you won't experience the daunting task of training the dog yourself. Vollmond shepherds have family houses, and each puppy has enough room and space to explore. In addition to this, they raise the German shepherds using suitable curriculums. Moreover, Vollmond Shepherd's breeder's dogs are well-researched and carefully picked. 
Vollmond Shepherds all include planned pairings, thereby producing the best litters. Nearly every Vollmond Shepherd's dogs are West German import and have exemplary temperaments. Some of their dogs even have K9 training. 
Vom Eisenherz German Shepherds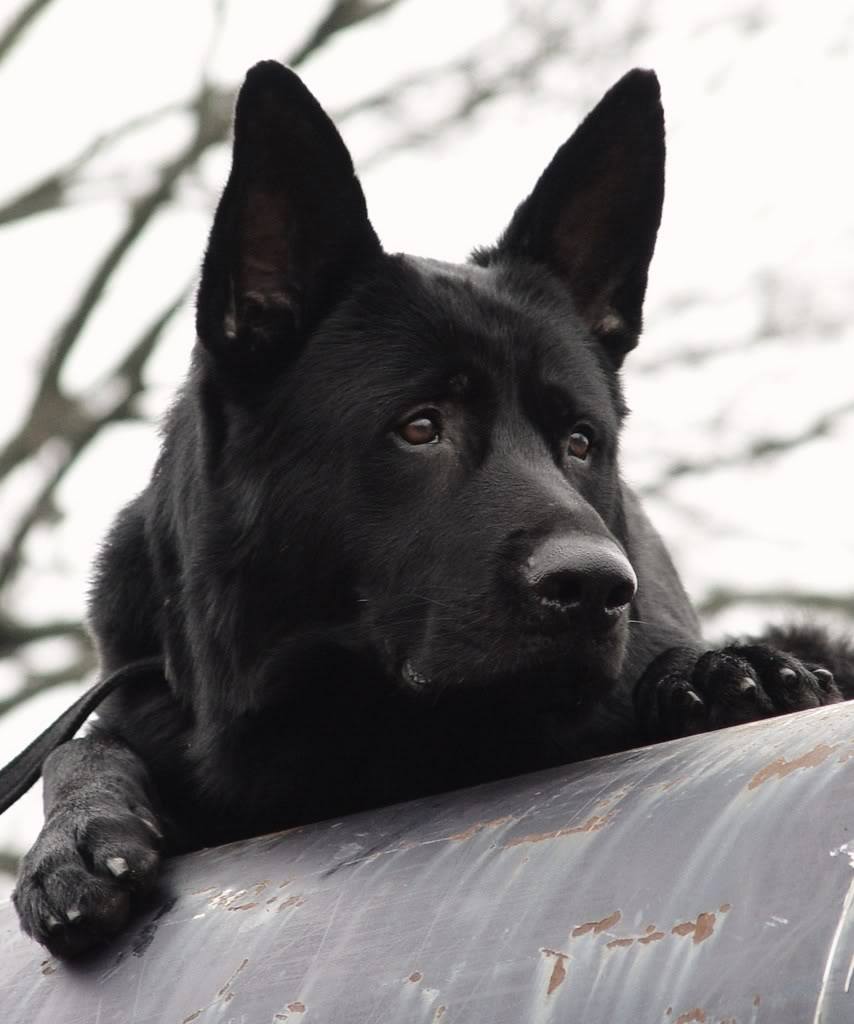 Vom Eisenherz is another popular German shepherd breeder in Montgomery, Illinois. Vom Eisenhers' goal is pairing German shepherd dogs with the correct buyers. Their German shepherds are versatile and make exceptional companions, family, work, and security dogs. However, they are primarily bred as working dogs. So, if you need a working dog and you're in Illinois, you know the right breeders to engage.
Vom Eisenherz is competent in training and breeding German shepherds as work dogs. Their German shepherd's breeding program is quite impressive because of the time they spend researching the German shepherd program. Most significantly, Vom Eisenherz ensures that they test the genetic health defects of their dogs. They also have OFA certificates. You'll just have to request it and take a look at the certificate.
What is more amazing about Vom Eisenherz breeders is they do more than a single temperament testing. They closely monitor each of the German shepherd's puppies for every trait they notice in the breed. Their process of testing the German shepherd's temperament is exceptional, as they can match the right puppy to the right family.
Landschaft German Shepherds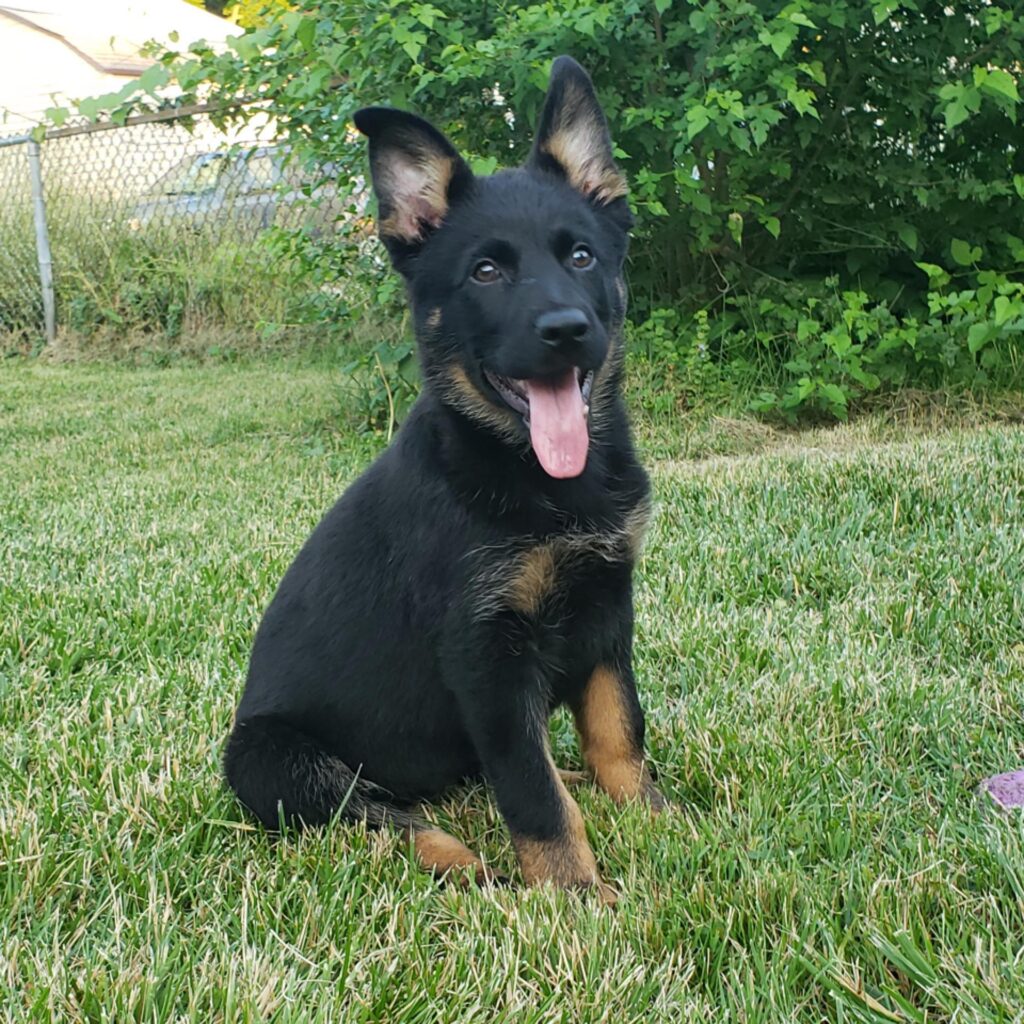 This is also among the most reputable German Shepherd breeders in Illinois. Landschaft German Shepherd breeders breed and train working German Shepherds. They have very highly trainable, attentive, and self-confident dogs. 
If not enough, Landschaft German Shepherds have AKC registration. Their puppies are quite interesting. On numerous occasions, Landschaft German Shepherds are versatile and resourceful. Their German shepherds get all the love and care. Landschaft German Shepherd breeders don't conduct a commercial kennel. They simply raise their dogs in quiet atmospheres based in Chicago, Illinois.
Additionally, their dogs engage in competitions such as herding, search and rescue, and AKC obedience training. Therefore, if you engage Landschaft German Shepherd breeders, you can be confident that you'll get a well-trained and socialized puppy.
Conclusion For "Best German Shepherd Breeders in Illinois"
German Shepherds are the perfect dogs globally. Most people in Illinois love and adore the German Shepherd's intelligence, beauty, and performance. German Shepherd dogs can't attain their personality traits if not for good breeders. 
German Shepherd breeders do their best to preserve, save, and train German Shepherd dogs. German Shepherd breeders in Illinois produce high-quality, show-line, working dogs.