If you're seeking the top German Shepherd rescue in Maryland, this guide can help. A handful of rescues in the state are reputable and of high quality. It's essential to partner only with businesses with expertise in the field and prioritize humane practices for animals.
Let's look at the top choices for the best German Shepherd rescue in MD! We know you are going to find a furry forever friend in no time at all.
Other articles you may also appreciate: How to Discipline A German Shepherd Puppy and How to Stop a Dog from Pooping In the House at Night?
1. HART for Animals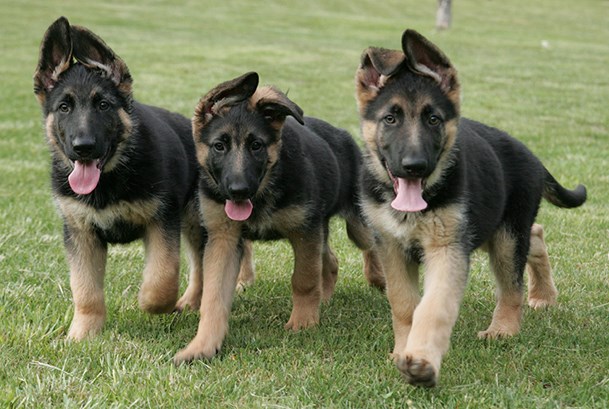 Hart for Animals finds homes for animals in Western Maryland, West Virginia, and Western Pennsylvania. This animal facility is a non-profit organization that helps animals through rescue and adoption services in Maryland.
The Adoption Wing of this organization accommodates many animals at a given time. Specifically, it holds over 60 dogs and 40 cats, allowing ample options for those seeking to adopt a German Shepherd dog that fits their family's needs.
Over the years, HART has rescued over 13,000 animals and rehomed thousands of pets to loving houses. Not only does HART work to rehome abused animals who need love and care, but this organization hosts community outreach programs and events to bond with the local community.
And you can rest assured that your adoption money and fees almost all go towards the rescue, transportation fees, low-cost fixes, spaying and neutering, sheltering, and adoption.
Rescue Organization Details
2. Mid-Atlantic German Shepherd Rescue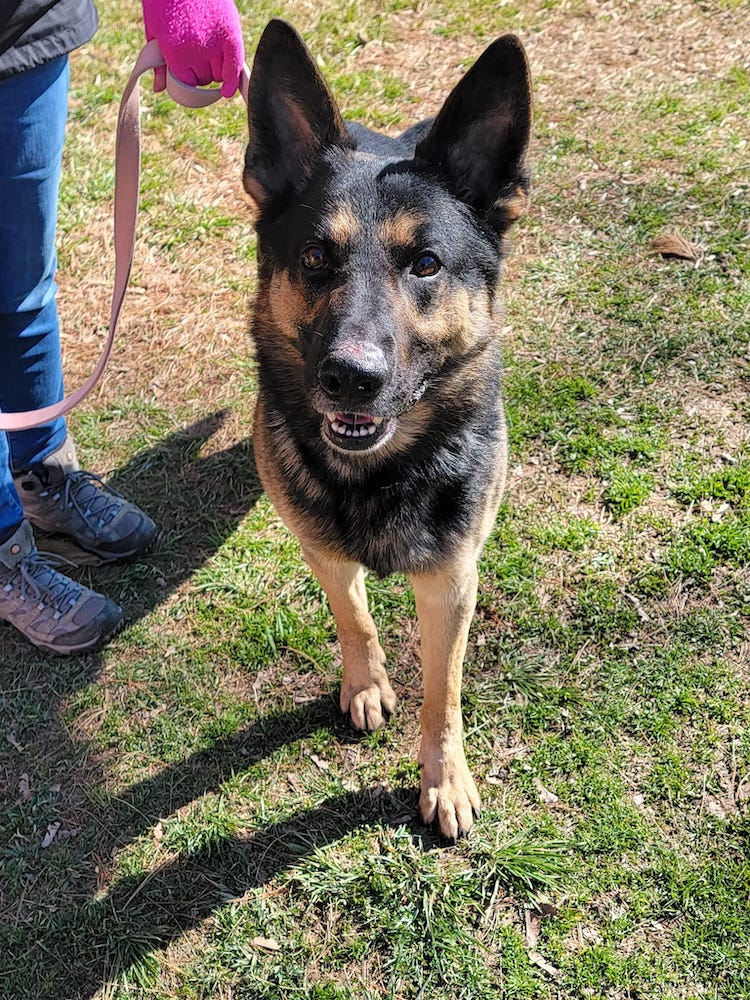 The Mid-Atlantic German Shepherd Rescue is a non-profit organization focusing solely on German Shepherd mixes and German Shepherds. This is one of the best options for German Shepherd adoption in Maryland due to their ample experience in the industry, happy clients, and volunteer resources for the community.
You can look at the current males and females for adoption from the center by clicking on the links. Other helpful resources include volunteer information, fostering applications, and adoption applications that provide future pet owners with necessary information moving forward.
Rescue Organization Details
3. Montgomery County Animal Services and Adoption Center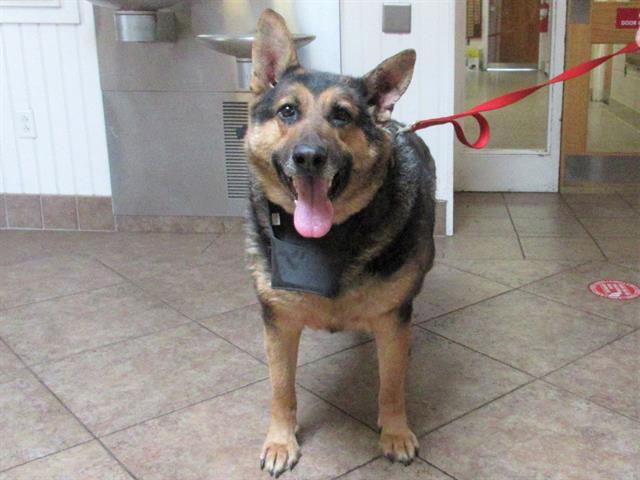 The Montgomery County Animal Services and Adoption Center provides information to locals on adoptable pets, fees, freelance felines, adoption protocol, and rescue partnerships.
This adoption center also provides information on pet licensing, bites and rabies prevention, wildlife information, and helpful services to current and future pet owners.
Pet owners can browse the website to see the current pets available for adoption. This can help people in Montgomery County find a German Shepherd that will work with their family dynamic.
Rescue Organization Details
4. Baltimore Animal Rescue & Care Shelter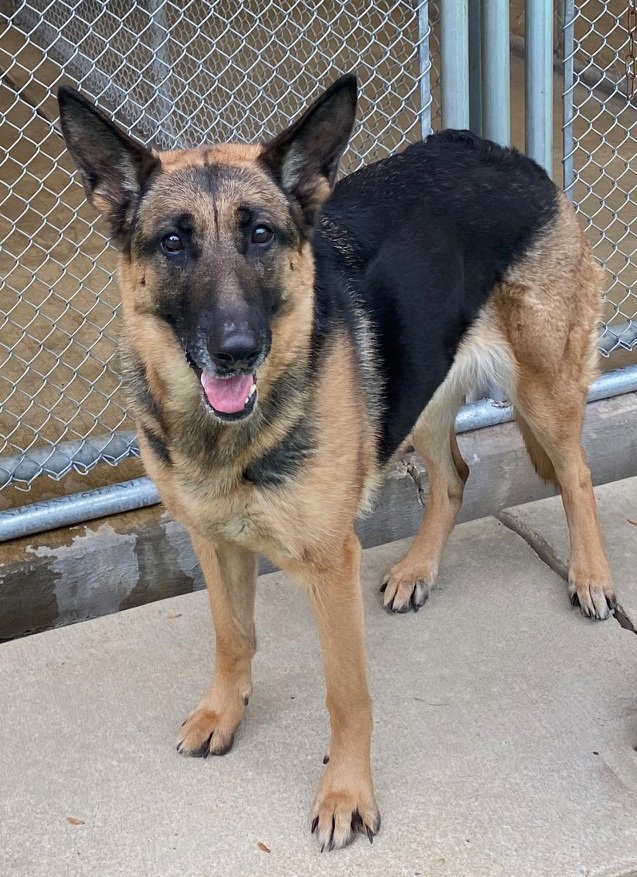 BARCS is a non-profit organization that specializes in German Shepherd adoption in Maryland. It is the most extensive program of its kind in the state. BARCS provides rescue and care services for animals in need as part of its mission.
More than 30 animals are turned into the shelter daily, showing how much this reputable organization does daily. Every year, BARCS continues to grow, expand, and save animals in need of love and care in Maryland.
BARCS provides adoption services for dogs, cats, and other exotic animals. All you have to do is visit their website's 'Adopt' section and look at the adoption application, details, packages, and current dogs up for adoption. This is one of the best options for German Shepherd rescue in Maryland!
Rescue Organization Details
5. Small Miracles Rescue
Small Miracles Rescue is a private, non-profit animal shelter that provides high-end care and forever-loving homes to cats and dogs. This rescue organization has found animals and rehomed pets for over 7,000 dogs since they began working ten years ago.
Over 40 volunteers work long hours to ensure that animals in the Ellicott, Maryland, area are well cared for!
For those interested in adopting a German Shepherd, visit the 'Adoptable Dogs' section on the website to see which pups are available to bring into your home. You can find German Shepherds for you and read success stories, research how to adopt, and find the best ways to donate to the cat and dog rescue.
Rescue Organization Details
6. Senior Dog Sanctuary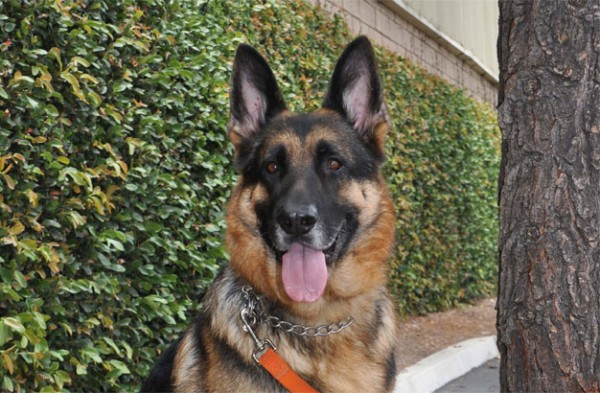 Senior Dog Sanctuary is a haven for older dogs who just want a loving, forever home that will help them have a peaceful end to their life. This well-respected organization aims to help older dogs who have faced abuse, abandonment, or neglect in their lifetime.
Senior Dog Sanctuary provides a particular place for dogs to roam free and get the care they need in Anne Arundel County, MD. Many nature spots, sun-soaked areas, nature trails, race courses, off-site trees, and relaxing green spaces are perfect for lying down on a hot sunny day.
All you have to do is click 'Adopt' on the website to learn more about the available seniors. You can narrow your search based on the type of animal, breed, age, and size.
Rescue Organization Details
7. Maryland SPCA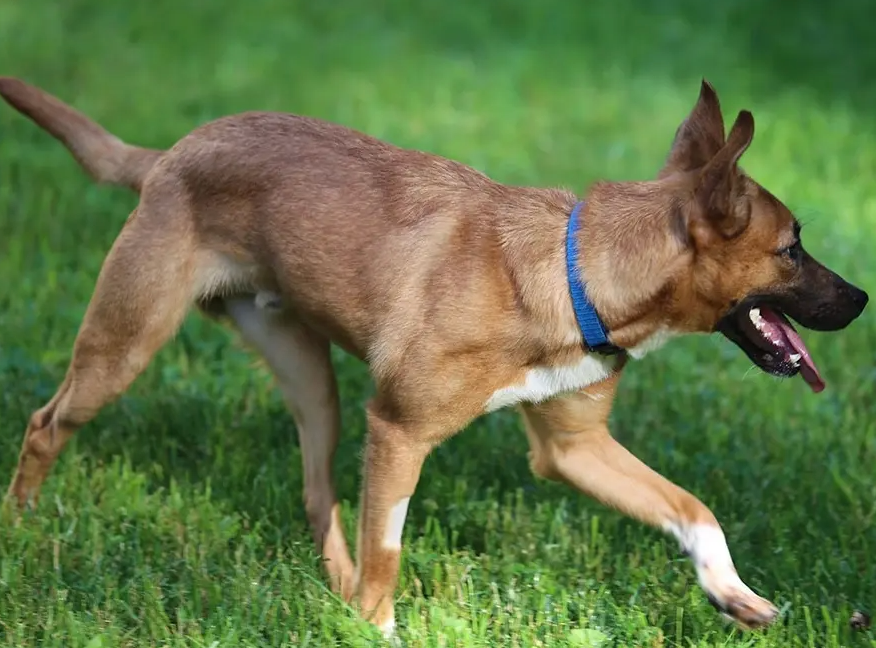 The Maryland SPCA is a well-respected organization that provides comprehensive care to abandoned, neglected, or abused animals in Maryland.
The SPCA rescues and saves over 2,400 pets every year, ensuring the community knows the importance of caring for their dogs, cats, and other animals.
You can find the animals currently up for adoption on their website by going to the 'Adopt' page. Just scroll through the cute pictures of dogs until you find the perfect German Shepherd pup for your home!
Rescue Organization Details
8. Last Chance Animal Rescue
Last Chance Animal Rescue is a rescue and adoption shelter that rescues animals from over 50 kill shelters in 12 states on the East Coast. Last Chance works in Washington D.C., Virginia, Maryland, and other states to ensure that cats and dogs are rehomed to loving owners.
Last Chance also offers resources on fostering animals, community outreach events, volunteer events, and vet services. Plus, this reputable adoption agency operates the Paw Prints Animal Hospital, The Spay Spot, and other helpful services for current and future pet owners.
Last Chance makes it easy to volunteer at their organization. Suppose you want to get involved in your community before adopting your German Shepherd. In that case, you can click on their website's 'volunteer' link, become a dog walker, attend off-site adoption events, help with animal transportation, and much more!
Rescue Organization Details
9. Misty Ridge Animal Resort & Boarding Kennel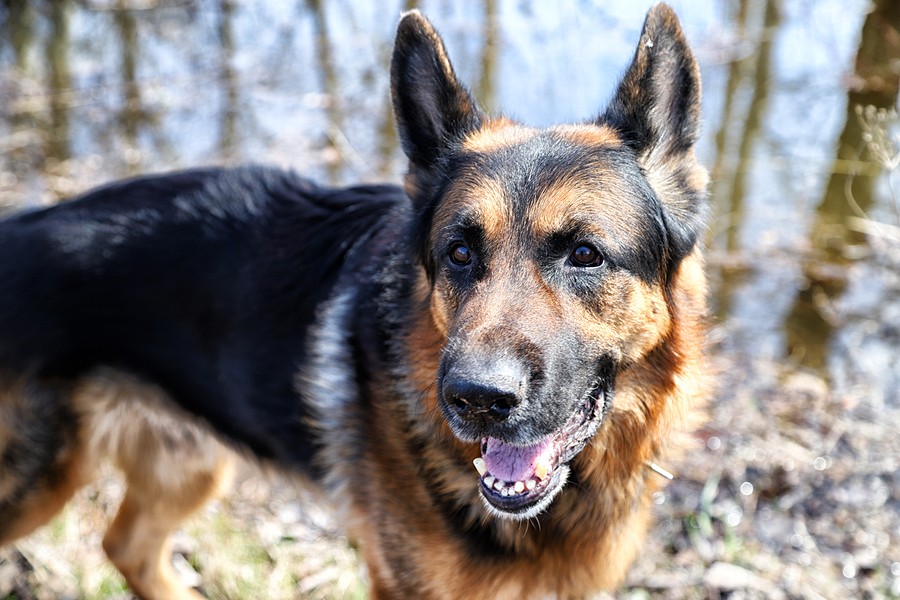 Misty Ridge is an animal 'resort' and boarding agency that keeps your pets comfortable, well-homed, and taken care of while you are away on vacation. This resort and boarding kennel offers kennels for a safe home, cattery, safe transportation, limo service, and pet events.
Misty Ridge has over 40 acres of free space, featuring green areas, rolling hills, open pastures, woodland areas, and natural spring-fed ponds in Maryland. Misty Ridge has excellent views from various spots on the property, 15 windows for natural light and warmth, and climate control systems.
Misty Ridge offers available puppies, forever homes, information on breeding shepherds, and success stories from past happy customers who have adopted German Shepherds here.
Rescue Organization Details
10. Arrowwood Shepherds, Inc.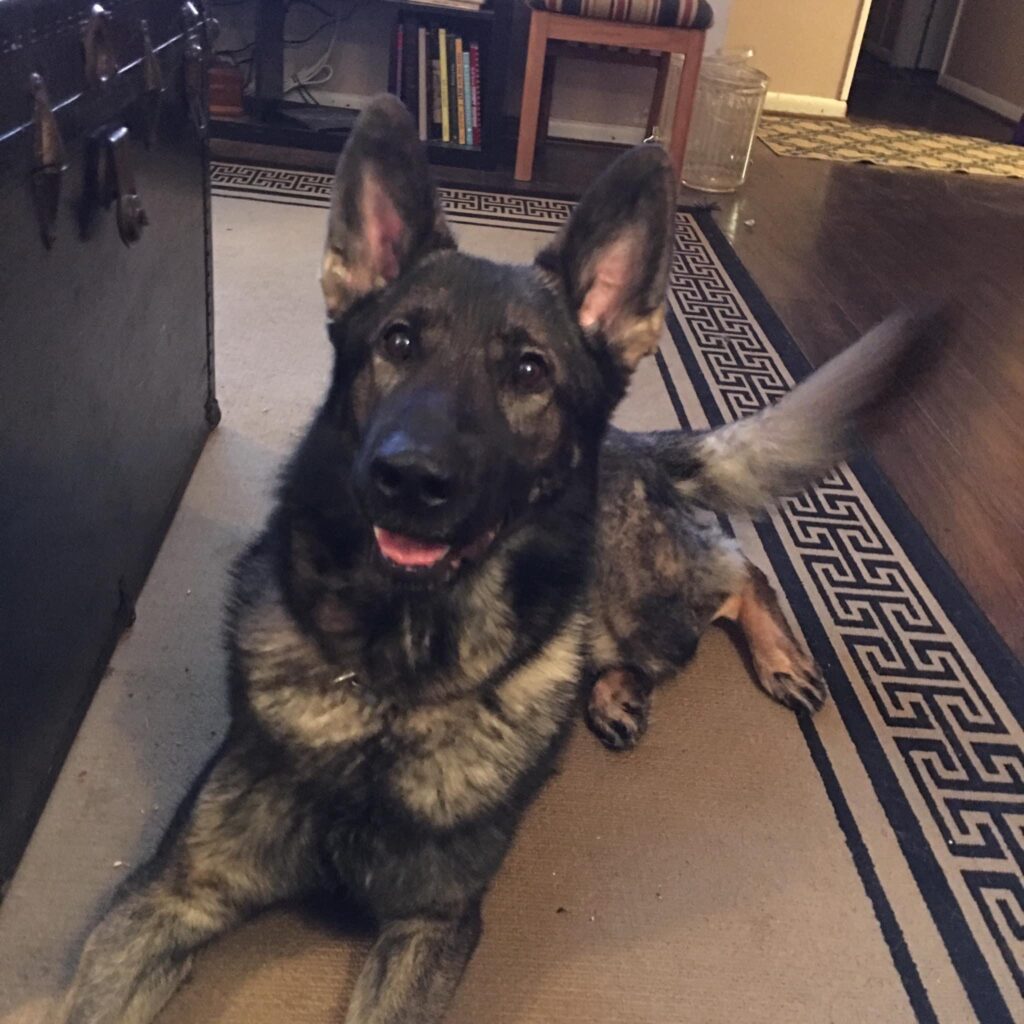 Arrowwood Shepherds provides professional dog training, fostering, and adoption services that help pet owners figure out how to best care for their new German Shepherd. This professional dog training location provides resources on behavior modification, obedience classes, competitions, and other essential information.
Arrowood offers puppies for sale, trained dogs for sale, and adoptable dogs for new and future pet owners. You can browse the current pups available for adoption by clicking on 'Adoptable Dogs' and see the companies that Arrowood collaborates with.
Other options are looking at 'puppies for sale' and finding a German Shepherd that meets your needs.
Rescue Organization Details
Conclusion For "Best German Shepherd Rescues in Maryland"
Adopting a pet, especially a German Shepherd, is a huge commitment. The rescues listed above have done exceptional work in finding forever homes for dogs in need, focusing not only on adoption but also on fostering, community outreach, and animal education. When selecting a rescue to adopt from, consider factors like the organization's reputation, community impact, and the extent of their after-adoption support. Be sure to visit their websites and social media platforms for more information, to view adoptable pets, and to see how you can contribute to their mission.
Remember, each rescue center has its own unique adoption process and requirements. It's crucial to thoroughly review these before making a decision to ensure you're prepared to provide a safe and loving home to your new German Shepherd.