Finding the right dog rescues in North Carolina is a challenging task, so we created this guide to help you. Getting a German Shepherd dog from a rescue can be a fulfilling and rewarding experience.
German Shepherds are a popular breed that often ends up in rescues due to their high rates of homelessness, especially in North Carolina.
German Shepherds are known for being intelligent, loyal, and protective dogs. They are confident, courageous, and have a strong work ethic, making them excellent working dogs.
However, you must know how to care for them correctly, especially when they have troubled pasts and struggle with abandonment.
By adopting from a rescue, you can also help support their mission of rescuing and rehabilitating animals in need. However, it is crucial to be prepared for the responsibility of owning a dog and to choose a reputable rescue, which is why we have a list of the best German Shepherd rescue North Carolina for you here.
Other articles you may also like: 5 Best German Shepherd Breeders in Northern California! and  How To Deshed A German Shepherd?
Southeast German Shepherd Rescue (SEGS)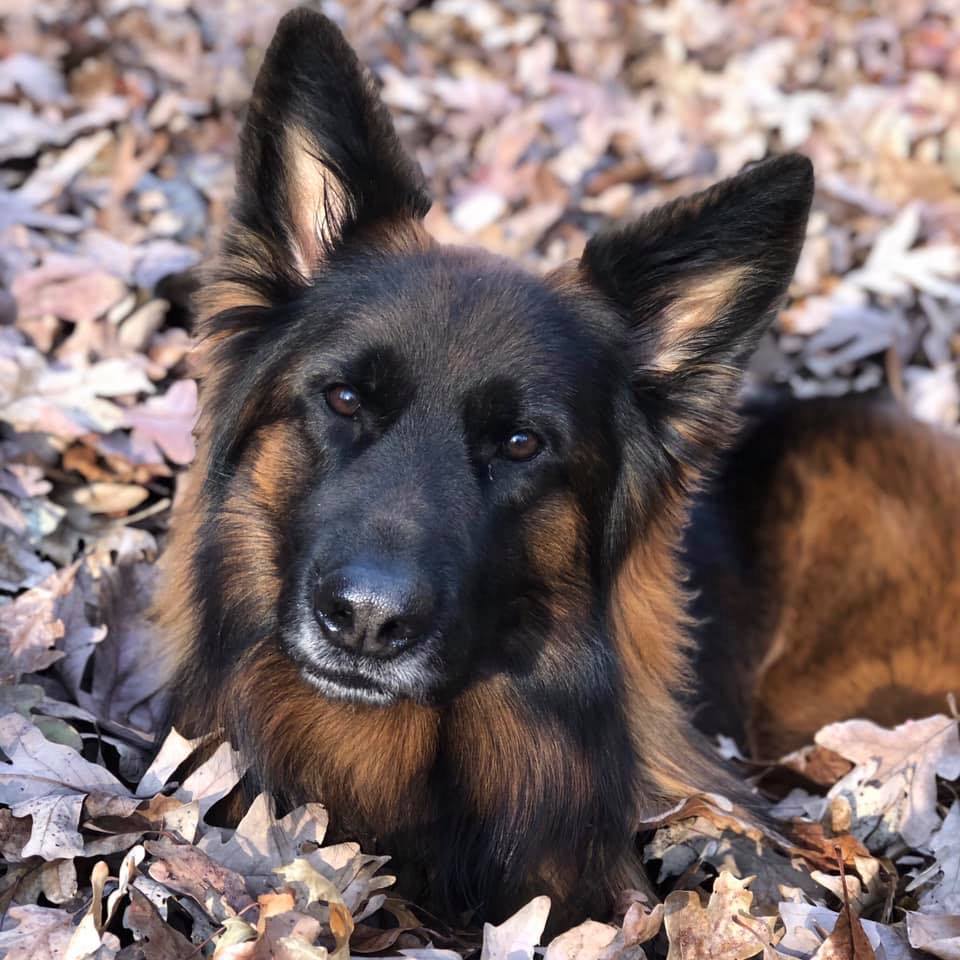 SEGS is a notable German Shepherd rescue in North Carolina. This non-profit organization is dedicated to rescuing and finding welcoming homes for German Shepherds.
If you're interested in adopting a German Shepherd through SEGS, you must fill out their application online. The application typically asks for information about your home, lifestyle, and experience with dogs.
Within a week, our adoption coordinator will contact your veterinarian to determine the medical status of all the pets in your home if you have any. They all must have been updated. The vet has to confirm that you have provided consistent care for all of your pets for your application to move forward.
Next, a volunteer from SEGS will visit your home to ensure a safe and suitable environment for a German Shepherd. This is also an opportunity for you to ask questions about the adoption process or caring for a German Shepherd.
You may go through a two-week trial to see how it goes with socialization for other pets in the home, or if there are no other pets, we like to give the dogs a week to warm up and then a week to see if it'll work out.
If you adopt a German Shepherd from SEGS, you'll have to pay an adoption fee. It helps cover the cost of veterinary care, food, and other expenses related to caring for the dogs.
After you've paid the adoption fee, you'll have to sign an adoption contract. This contract outlines your responsibilities as the new owner of a German Shepherd and includes a provision requiring you to return the dog to SEGS if you cannot care for them in the future.
Rescue Organization Details
German Shepherd Rescue and Adoptions (GSRA)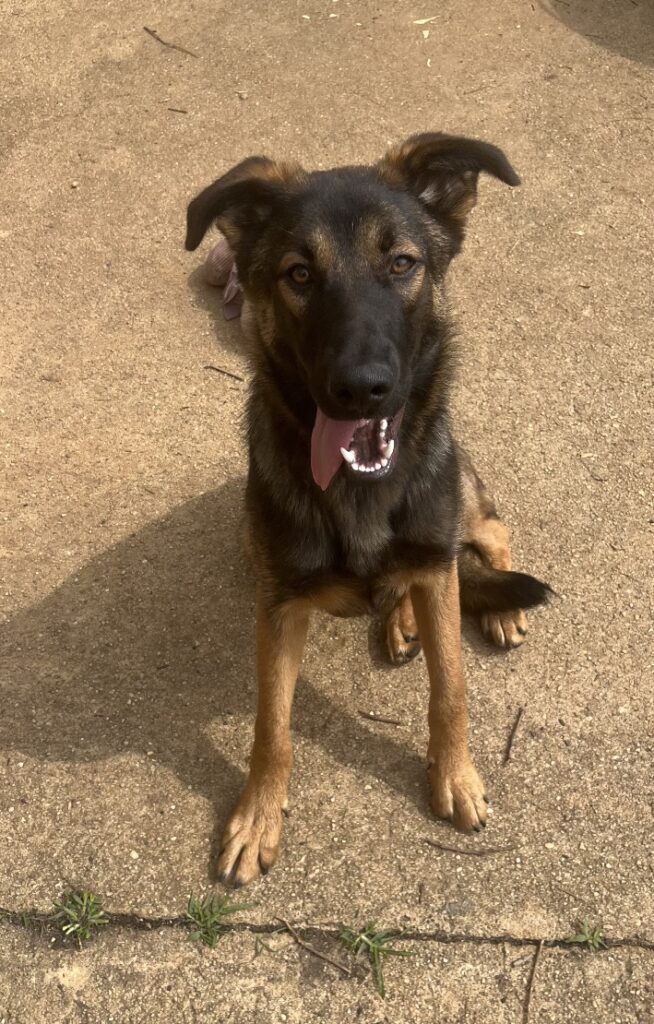 German Shepherd Rescue and Adoptions (GSRA) is a non-profit organization dedicated to rescuing German Shepherds and GSD mixed breeds in North Carolina and surrounding states.
To adopt a dog from GSRA, you must first fill out an adoption application available on their website, which can be submitted online or by mail. Once received, a GSRA representative will conduct a phone interview with you to evaluate your suitability for adopting one of their dogs.
Once approved to adopt a GSD, you get to come to the rescue to meet the dog you want to adopt, or you can go directly to their foster home. During this meeting, you can spend time with the dog and get to know its personality.
If you decide to adopt the dog, you'll have to sign an agreement form that details your responsibilities as an owner in alignment with GSRA policies. You'll also pay the adoption fee, which helps the rescue cover a wide range of expenses that are necessary to prepare the dog for its departure. The price varies based on what the dog may need, their age, and so on.
After you pay the fee and sign the agreement, you're all set to take your new dog home. GSRA will tell you crucial information about the dog's medical condition and other relevant details to ensure they can successfully transition into your home and family.
GSRA is dedicated to placing their German Shepherds in loving, permanent homes. Their adoption process is carefully designed to ensure each dog goes to an owner willing to love and care for it forever.
Rescue Organization Details
Freedom German Shepherd Rescue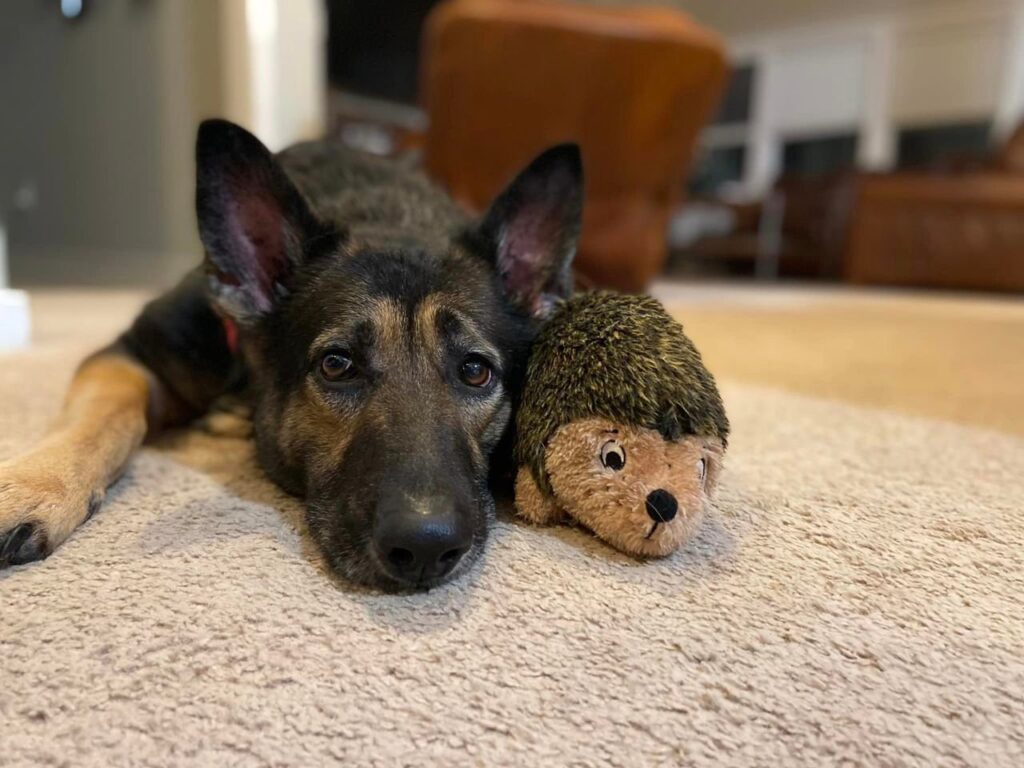 The rescue takes in dogs from various situations, including those who have been surrendered by their owners, found as strays, or rescued from abusive or neglectful environments. Once they take in a dog, they receive any necessary medical treatment, behavior assessment, and training to help them become adoptable.
The organization is committed to finding the right match for each dog, and potential adopters are carefully screened to ensure they can provide a safe and loving home. They also offer ongoing support and resources to adopters to help ensure the long-term success of the adoption.
You have to be 18 years or older and go through a thorough application process to get a dog from this organization. The process
includes a vet check to ensure that previous and pets in your care have received all their vaccinations, heartworm preventatives, and annual exams.
After passing the vet check, the applicant will do an interview over the phone as well as wait for a volunteer to visit their home. Once approved, the adoption coordinators will find an appropriate dog based on the applicant's experience and situation. Adopted dogs are fully vetted, medically cleared, microchipped, and there's a two-week trial period with the dog.
In addition to adoption, Freedom German Shepherd Rescue offers various resources and services to help pet owners and the community. They provide training tips and resources to help improve the behavior of dogs in homes and help ensure that dogs are happy and healthy. The organization also educates the public about responsible pet ownership and the importance of spaying and neutering.
Rescue Organization Details
Ruf Creek Ranch Animal Rescue and Adoption Center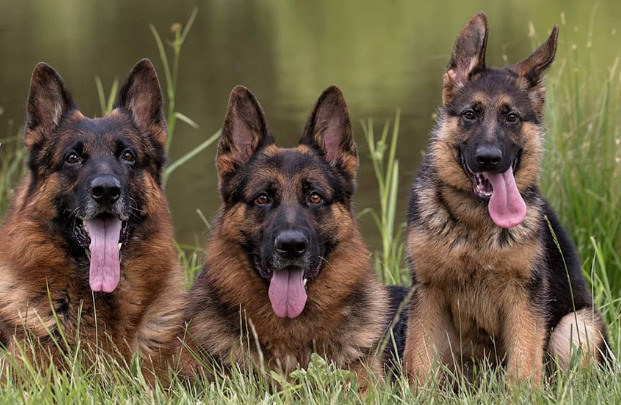 Ruf Creek Ranch isn't specifically a German Shepherd rescue in North Carolina, but it's still an excellent non-profit animal rescue and sanctuary to search for a GSD.
They primarily rescue dogs and cats from euthanasia lists at animal shelters, abusive situations, and other dire circumstances. However, by this virtue alone, you will likely find a few German Shepherds.
The adoption process at Ruf Creek Ranch begins with an application that interested adopters can fill out on their website. The application asks for basic information about the adopter's lifestyle, home environment, and previous pet ownership experience.
Once the application is reviewed and approved, potential adopters will be contacted by a representative from Ruf Creek Ranch to schedule a meeting with the animal they are interested in adopting.
During the meeting, the adopter can spend time with the animal and determine if they are a good match for their family and lifestyle.
If the adoption is approved, the adopter will be required to sign an adoption contract and pay the adoption fees, which helps to cover the cost of caring for the animal while they were at the rescue. Ruf Creek Ranch also requires that all adopted animals be spayed or neutered and up-to-date on all necessary vaccinations before entering their new home.
This rescue offers many opportunities to get familiar with caring for and being around German Shepherds. Volunteering is always a good first step if you're unsure about adoption yet, but you're on the path to getting your own GSD.
Rescue Organization Details
Carolina Animal Rescue & Adoption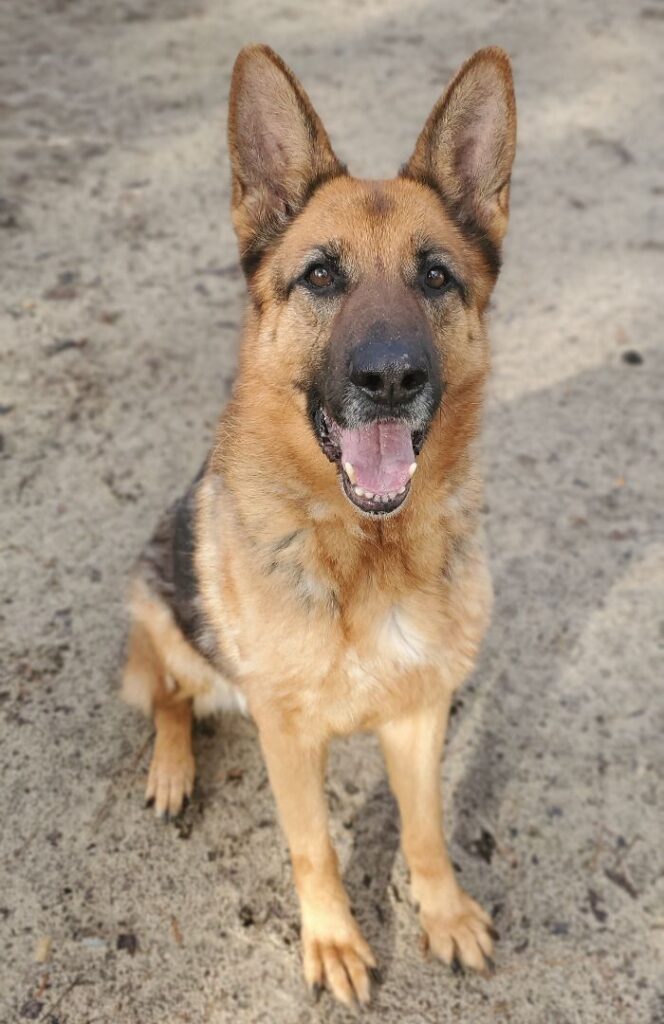 Carolina Animal Rescue & Adoption is a rescue organization that saves and rehomes a diverse range of dog breeds. Though they don't rescue German Shepherds only, they often have these dogs in their care.
The rescue's mission is not only to provide care for the animals they rescue but also to teach the community on responsible pet ownership. Carolina Animal Rescue & Adoption is still driven by passionate volunteers committed to this mission.
The adoption process at the rescue usually takes around 48 hours to complete. Adopters must have their current pets neutered or spayed, and certain dogs may require special requirements to be met before adoption.
If you are interested in learning more about the organization or the animals they have available for adoption, you can volunteer at the shelter. This is an excellent way to spend time with the animals and learn about their personalities and needs before committing to adoption.
Rescue Organization Details
Saving Grace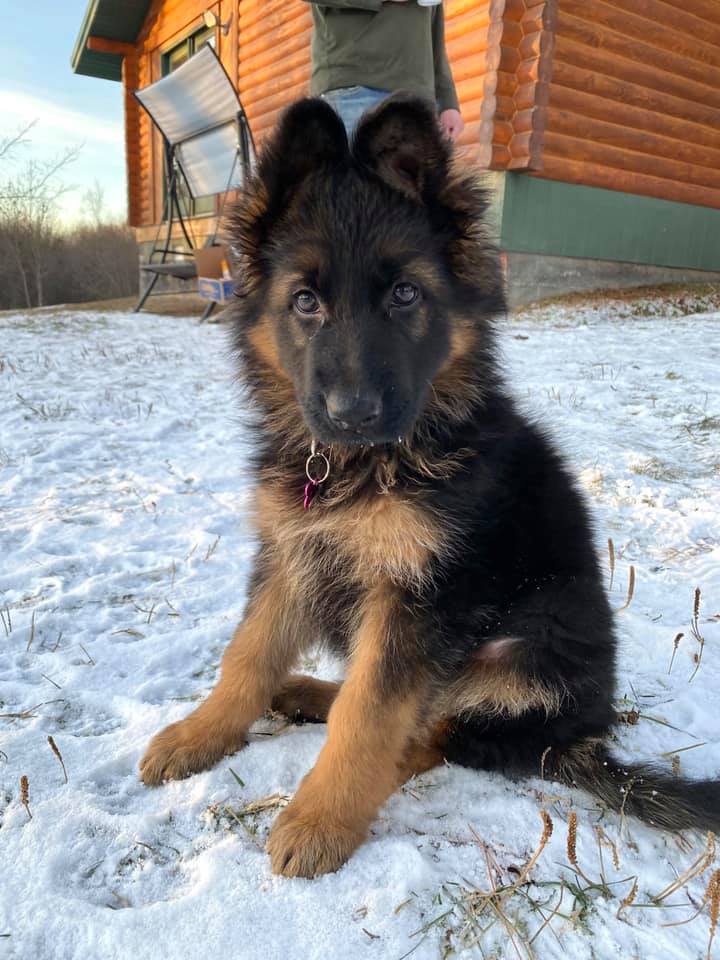 Saving Grace is a non-profit organization that rescues a diverse range of dog breeds. Their rescue efforts are focused on cruel situations, puppy mills, areas with high euthanasia rates, and they often take in German Shepherds because of their prevalence in animal shelters prone to eventually kill the dogs.
What makes Saving Grace unique is that they have a lovely farm available for rehabilitating dogs with severe needs. The farm setting allows prospective adopters to come out and meet with various dogs and select their potential pet based on temperament and suitability for their family.
For those interested in adopting from Saving Grace, you can schedule an appointment with a coordinator who'll introduce you to specific dogs that seemingly match your needs. Alternatively, you can check out some of the dogs online to help with the selection process.
Fostering is also a great opportunity to get to know various dogs, including German Shepherds. By hosting a dog for a sleepover or outing, fosters can help these dogs become more socialized and increase their chances of being adopted.
Rescue Organization Details
Conclusion For "Best German Shepherd Rescue in North Carolina"
Adopting from German Shepherd rescues in North Carolina can be a fantastic way to bring a loyal and loving companion into your life while giving a deserving dog a second chance at a happy home. However, it is essential to do your research and be prepared for the unique needs and temperament of this breed.
German Shepherds require plenty of exercise, training, and socialization, as well as a dedicated and responsible owner who can provide them with the love and attention they deserve. By taking the time to educate yourself and choose the right dog for your lifestyle, you can ensure a happy and fulfilling life with your new furry friend.