Opening your home to a new furry friend is one of the most exciting times for most people. Whether you're getting a puppy from a breeder or thinking about rescuing an animal, finding the right puppy for you is an important step.
There are so many wonderful animals rescues out there that are helping give these animals a second chance at a forever home. If you've been dying to bring home a German Shepherd, going through a rescue is incredibly rewarding.
Taking the time to filter through legitimate rescues with ones that aren't as ethical can be time-consuming. If you want to check out some options, here are six of Florida's best German Shepherd rescues.
Other related articles: How to Discipline A German Shepherd Puppy and How Much Do German Shepherds Sleep?
1. K9 Services German Shepherd Rescue
K9 Services German Shepherd Rescue has been a haven for the breed since 2005. The people who run the rescue have a passion for keeping animals safe, especially German Shepherds. They help find new homes for surrendered, lost, or neglected German Shepherds of all ages.
Even though they help German Shepherds with various backgrounds, they pride themselves in helping retired K9 working dogs find a home if they don't have one when it comes time for their retirement. They do a great job of telling people as much about each dog as possible so you have a better idea about the dog and if it will be the right pet for you.
They host adoption events regularly where you can come and meet the volunteers who keep the rescue running, learn more about their efforts and their dogs, and even meet a few of the German Shepherds that they have ready for adoption.
They take the time to rehabilitate abused and neglected dogs to be ready to go to their forever home. We love that they also make time to educate every adoptee about each specific dog's needs so they can continue to help them when they leave the rescue and head home.
This rescue is a non-profit organization that is fully funded by public support. All the dogs have plenty of room to run and be happy dogs until they are adopted. You'll need to fill out an application to adopt and meet with someone from the rescue before you can officially adopt.
2. Shepherd Help and Rescue Effort
Shepherd Help and Rescue Effort have the mission to rescue, rehabilitate, and find loving homes for German Shepherds who need it. This Boca Raton-based rescue helps German Shepherds and other Shepherd mixes who have been found and surrendered.
Since many of the dogs that come into their rescue have many medical issues, all dogs are evaluated by a veterinarian upon arrival. They always treat the medical issues present, and then if need be, they will update all vaccinations, deworm, neuter/spay, and microchip the dogs.
The people who volunteer with the rescue do their best to learn everything they can about each dog so they can better help them. Unfortunately, not all of them come with known backstories, so it's a learning curve, but they do a wonderful job at showing love to these animals and helping them learn to trust humans again.
When you apply to adopt a dog from this rescue, you'll tell them about yourself, your living situation, and if you have experience with dogs with any of the emotional issues they might have. If you don't, they'll still try to pair you with a dog that might better fit you and your lifestyle.
They take in dogs of all ages and special needs dogs too. When you're ready to adopt, they'll tell you everything they can about the one you've picked and provide ongoing support, if need be, for emotional training.
3. Southwest Florida German Shepherd Rescue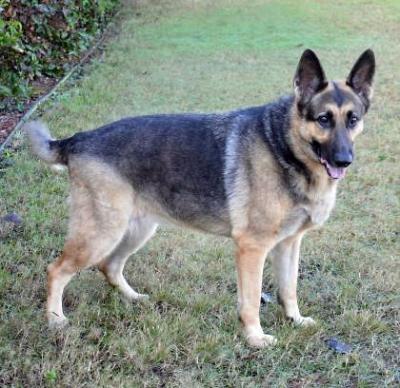 For those in or near Punta Gorda, Southwest Florida German Shepherd Rescue is a great option. The organization is a non-profit charity that's been operational since 2007. They've had a lot of success reducing, rehabilitating, and rehoming German Shepherds and Shepherd mixes.
Since opening over 14 years ago, they've been able to help and rehome over 1,600 purebred German Shepherds, 19 mixes, and dogs with all four legs and even three. When the dogs are at the rescue, they have access to plenty of attention, training, healthy food, a safe place to sleep, and love.
Like many other rescues, the application process to adopt one of their dogs is a little in-depth. Since these animals tend to have tragic backstories, they do their best not just to accept anyone without thorough vetting.
You'll have to fill out an application, and then if they like what they see, you'll have a phone interview with someone who is working at the rescue. They ask about current pets you have, what experience you have with rescue dogs, and more to ensure you're getting a dog that will be a great fit.
They are transparent about their adoption fees and offer a significant discount for people who want to give senior German Shepherds a home where they can live out the rest of their days. Before a dog can be adopted, a vet will thoroughly check it for any serious health issues that need immediate attention and receive vaccinations.
4. Rescue Rebels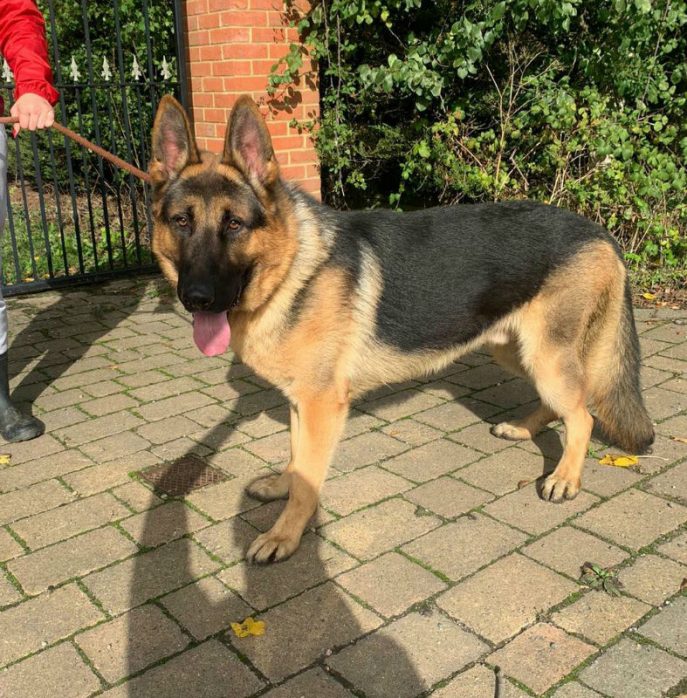 Another great rescue on the East Coast of Florida is Rescue Rebels. They have one of the most heartwarming mission statements. Their mission statement is "rescue the mistreated, save the injured, and love the abandoned."
Much like other rescues, they fund their operation through adoptions, donations, and public funding. This non-profit organization is a little bit newer than others on our list, but that doesn't mean they're not among the best. The organization started in 2015 and was quickly able to begin helping German Shepherds.
When you consider adopting a dog from this rescue, they require you to foster for a little bit first. This allows them, you, and the dog to see if it will be a good long-term fit. They provide plenty of support throughout the fostering process, and even if you don't want to adopt but are willing to foster, they always welcome foster families.
You must pass a strict application process for adopting and fostering them, but it's worth it if you want to give a German Shepherd a new lease on life. They regularly have events where you can learn about the organization and the dogs they currently have available.
We love that they showcase their success stories on their websites so you can see how far some dogs have come since entering the rescue on day one. Be sure to check for available dogs on their website or by contacting them directly.
5. Dreamcatcher German Shepherd Rescue
Dreamcatcher German Shepherd Rescue is one of the best in Florida and in Orlando. Everyone who works and volunteers with the rescue has substantial knowledge of the breed and about caring for sick and neglected dogs.
Most rescues have a strict application process, but this one might have the most requirements for potential adoptees. It might seem excessive, but they do what they have to do to ensure they're doing what's best for each dog.
You cannot adopt from this rescue unless you have a fenced-in yard for them to run and play in; you have to agree the dog will be an indoor dog, agree to a home visit, and more. They don't advertise their adoption fees online, so you'll need to ask them when you meet them or via email or phone.
They always do their best to work with the dogs throughout their time at the rescue to help them feel loved and remember how to be happy dogs rather than neglected. You can always reach back out to them with questions on how to better help your dog once it's time for you to take them home.
They keep all their dogs indoors, but they have a yard to run and play in. You can check their website for available dogs, but calling them will help you learn more about the dog.
6. Daytona Beach German Shepherd Rescue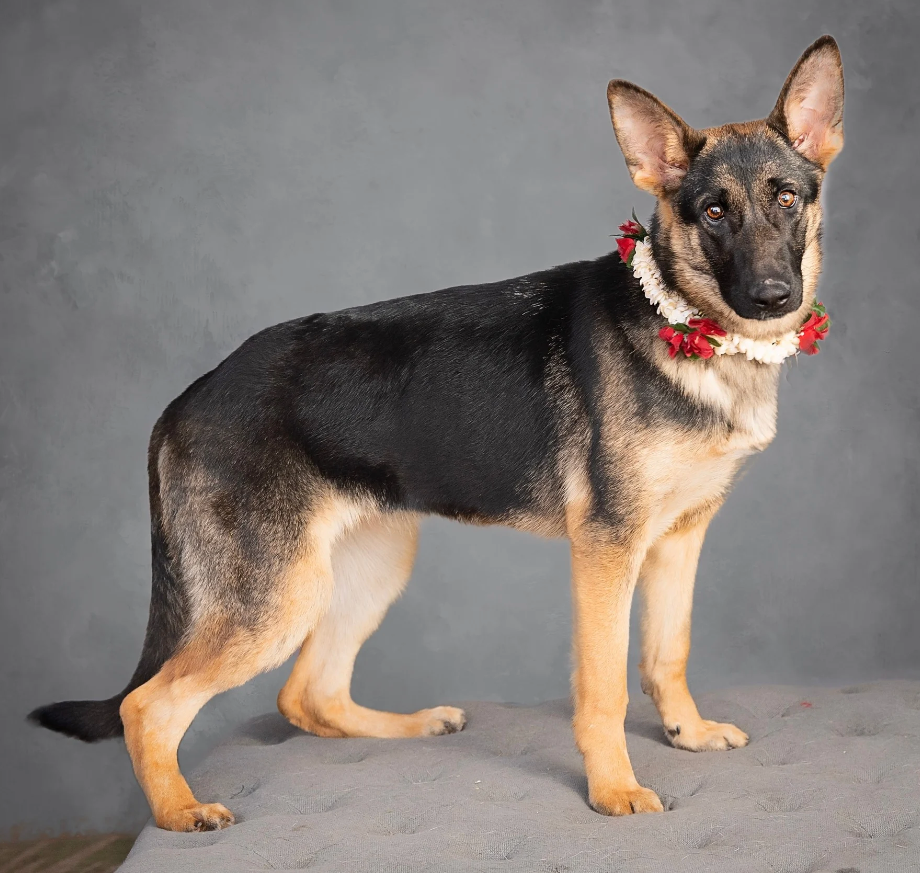 Daytona Beach German Shepherd Rescue officially became a non-profit in 2013. Their goal is to help as many homeless German Shepherds as possible and help neglected and injured ones.
They want to provide these animals with the best possible life while trying to find them their new forever home.
They prefer people to foster first before they adopt for several reasons, but if you're approved to foster and bond with the dog you're fostering, you'll be more likely approved to adopt the dog officially.
They don't discriminate on the ages of the German Shepherds, their coat color, and their health issues. They rely on donations to provide the proper medical care that all these animals need (routine and non-routine).
The volunteers at the rescue take time to rehabilitate the dogs so they're ready to be in a loving home. While change doesn't happen overnight, they provide all adoptees with tools to assist each dog individually to make the transition as smooth as possible.
Conclusion For "Best German Shepherd Rescues in Florida"
When it comes to getting a German Shepherd to bring into your home, you can almost never go wrong with a rescue organization. While many of these animals might need a little extra love, attention, and care, giving them a second lease on life is beautiful.
No matter where you're in Florida, you can find a great German Shepherd rescue. The six above have some of the most amazing dogs that would love to be your new furry best friend.