Are you planning to bring home a new canine companion but don't know where to find a reputable German Shepherd rescue in Orange County? If that's the case, you'll be grateful for coming across this page. We have compiled a list of the most reputable ones to help you in your search.
It's also wonderful to learn that you've decided to work with a rescue organization rather than an unethical breeder. Nevertheless, before settling on German Shepherd adoption in Orange County, you should evaluate your ability to provide the dog with the care they need throughout its lifespan which is why we have a list of the best German Shepherd rescues in Orange County for you right here.
Some articles you may also like: How Much Do German Shepherds Sleep? and How to Stop a Dog from Pooping In the House at Night?
1. Coastal German Shepherd Rescue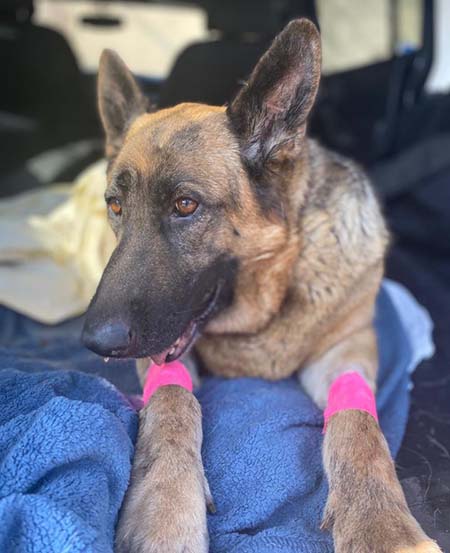 The no-kill animal shelter is run entirely by volunteers. They strongly believe each dog's life is valuable and warrants the same compassion and respect as human life. The organization does more than give abused canines a place to heal. They also try to educate people about the growing pet overpopulation problem through training or spay and neuter programs.
Most of their rescues are from owners who fail to socialize their dogs and abandon them when they encounter issues. They also rescue individuals who love their dogs dearly but have to make the heartbreaking decision of rehoming them because of unforeseen financial difficulties.
They put in a lot of effort to find the best possible forever home for each canine, where they'll receive the love and attention they deserve. Before releasing them to their adoptive families, each dog undergoes neutering, spaying, and microchipping. They also come with Rabies and DHPP vaccinations. You must complete an application form if you wish to adopt from them.
Rescue Organization Details:
2. German Shepherd Rescue of Orange County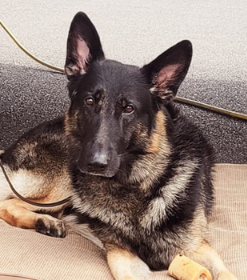 Taking the second position on our list is German Shepherd Rescue of Orange County, which operates solely on public donations and the efforts of dedicated volunteers. All their canines are kept in foster homes or boarding facilities while awaiting adoption into forever homes.
About 50 percent of the canines they take in are surrendered by people who cannot continue caring for them for various reasons. They also rescue German Shepherds when previous owners become sick, bedridden, pass away, have to relocate or experience sudden lifestyle changes.
The remaining 50 percent are rescued from public animal shelters across Southern California when their owners are unwilling to claim them. The organization exercises caution when finding homes for their adoptable canines.
They require all prospective adopters to fill out an application form to learn about their personal experiences with dogs, preferences, and lifestyles. That helps them make the most suitable recommendations for each adopter's lifestyle.
They encourage adopters to meet different dogs and bring all family members and current pets to meet the dog they're considering adopting.
When the family chooses a particular dog, they conduct regular home visits to ascertain that they don't expose them to harmful substances or inhumane treatment. They require adopters to return their dogs to the rescue facility if they cannot keep them.
In addition, they're devoted to lowering the canine overpopulation menace. Thus, they ensure that each dog is spayed or neutered and don't adopt any canines that haven't undergone the procedure. They frequently update their website with information about adoptable canines.
If you want to purchase a German Shepherd from the breeder, it would be better if you visit the facility physically.
Rescue Organization Details:
3. PetEmber Animal Rescue
PetEmber is a non-profit German Shepherd rescue in Orange County that relies on an expanding network of foster homes. They partner with Petfinder Foundation, Adoptapet.com, Subara of America, and PetSmart charities, which help rehabilitate rescued dogs.
The organization is committed to reducing the number of unwanted pets and those put down each year in shelters identified as "high-kill." All their rescued dogs remain with foster families for long periods. They receive medical care and behavioral modification before being released into their forever homes.
Each canine under their care undergoes spaying or neutering. The breeder gives the dogs full-dose vaccinations, flea treatment, deworming treatment, and heartworm prevention medication. They also perform blood work testing depending on each dog's health.
Their dogs undergo maximum socialization through exposure to a household's sounds, kids, and dog breeds. The organization has a stringent adoption procedure to guarantee that the dogs they rehome don't suffer the indignity of being abandoned in the streets.
All prospective adopters must fill out an application form to allow them to assess their suitability to own a dog. Because they're a foster-based organization, they organize meet-and-greet visits based on approved adoption requests. You'll get enough time to socialize and determine whether the dog you're considering adopting is a suitable match.
Rescue Organization Details:
4. German Shepherd Safe Haven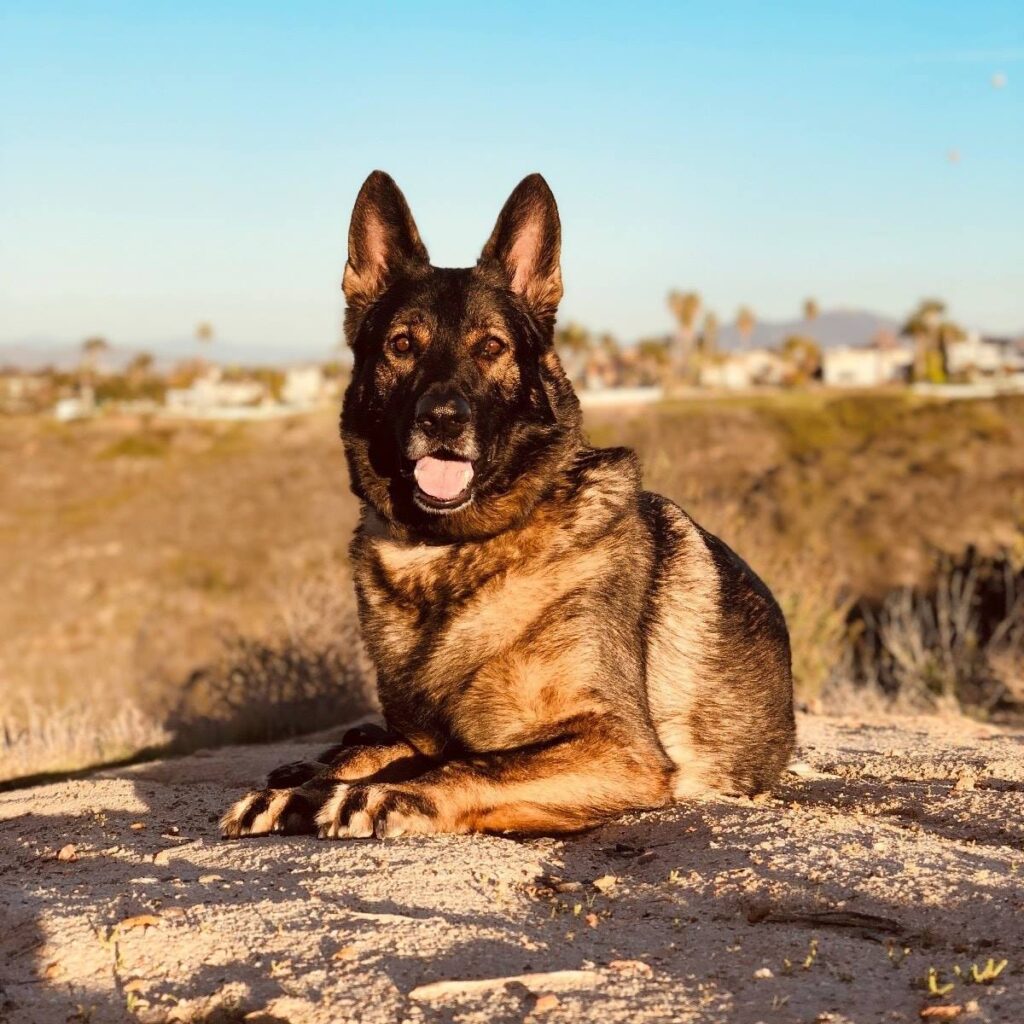 The charity organization's primary objective is rescuing, training, rehabilitating, and re-homing German Shepherds from owner surrenders and high-kill shelters. Their secondary objective is raising awareness about the significance of spaying and neutering dogs and the breed's unique disposition.
They believe that the key to a happy, long-lasting relationship in which the canine is more than just an animal is choosing a dog with a perfect disposition for a particular family's lifestyle.
The breeder subjects all dogs under their care to health and temperament assessment for at least two to three weeks. During that time, they receive all necessary vaccinations and undergo microchipping, spaying, or neutering.
Adoption begins with submitting an online application form, which may complete in one to four weeks. If you stay in rental properties, they require your landlord to sign a consent form. They also perform a home inspection and a reference check before releasing any dog.
They don't work on a first-come, first-served premise and instead pick adoptive families based on whether or not they're a good fit for the dog.
Suppose a prospective owner is uncertain of a particular dog's suitability for their lifestyle. The organization encourages them to foster the animal for at least two weeks and learn more. They regularly update their website with details of available dogs. Contact the breeder if you face difficulties when rearing your canine companion.
Rescue Organization Details:
5. Happier Tails Rescue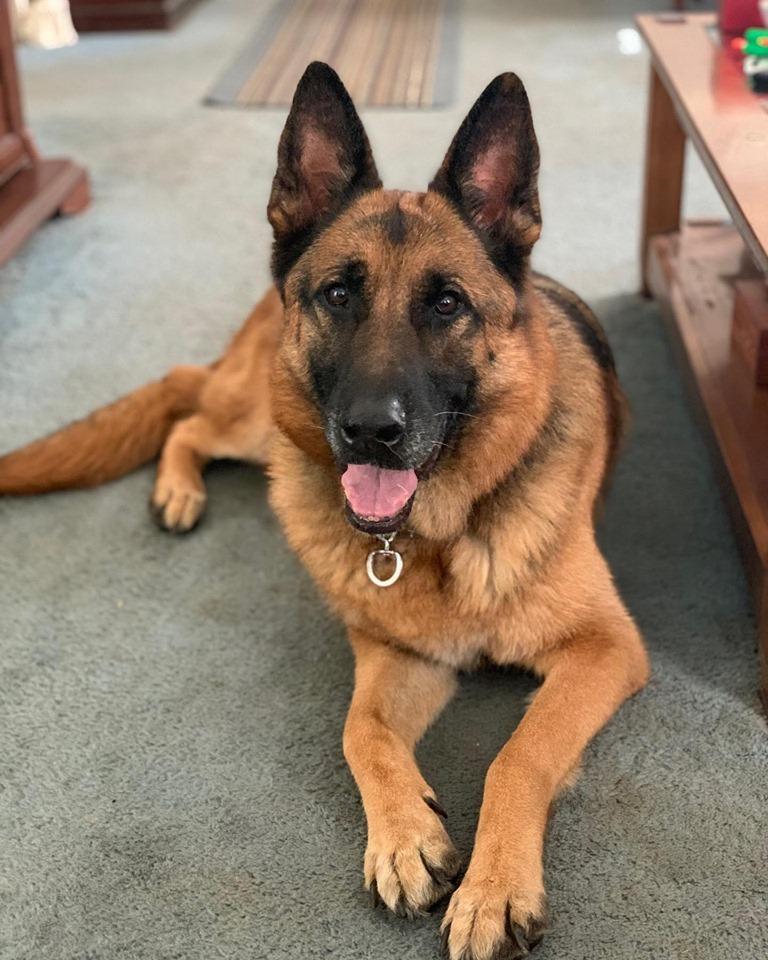 As a reputable German Shepherd rescue in Orange County, the organization offers stray, mistreated, neglected dogs awaiting to be put to death in shelters an opportunity to have a better life. They place these canines in temporary foster homes while looking for permanent adoptive families.
Before releasing them into their forever homes, each dog is vet-checked and receives up-to-date vaccinations, microchipping, spaying, or neutering. They put much effort into locating the best home for each dog.
The adoption procedure involves filling out an application, going through screenings, having a house inspection, and signing a contract. The minimum age for adopters is 25. Furthermore, the organization doesn't adopt homes with more than three dogs due to county restrictions.
The organization recognizes how daunting it can be for first-time pet owners to shoulder the burden of caring for a huge dog breed like the German Shepherd. Consequently, they have a program known as Foster-To-Adopt (FTA) that gives prospective dog owners a week to assess whether a particular dog is a suitable fit for their families.
Service members are eligible for a $50 discount when they prove their identity. Each dog's profile has a distinct adoption application. You can peruse their website to see details and pictures of available dogs.
Rescue Organization Details:
6. Doggie Bonez Dog & Puppy Rescue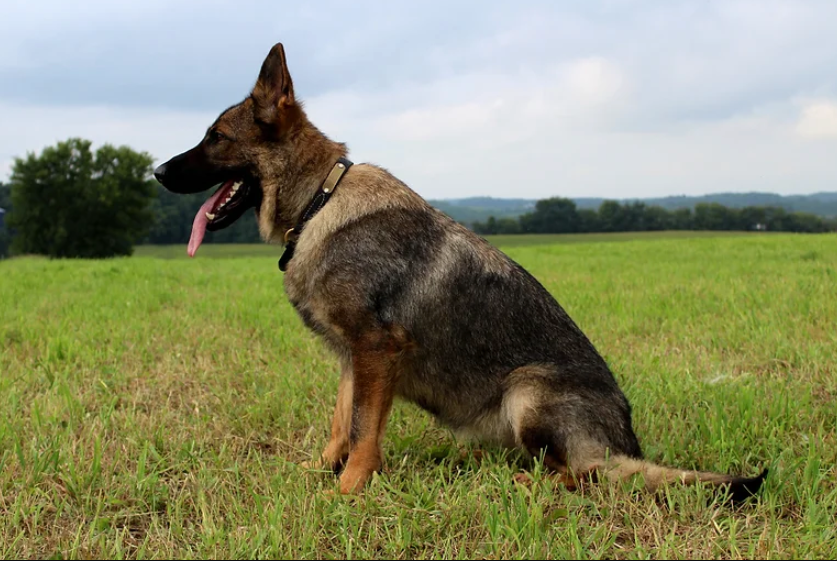 Doggie Bonez is a volunteer-run rescue group that works tirelessly to give dogs a second chance at life. They save dogs from puppy mills, abandonment, hoarding circumstances, and kill shelters.
They don't discriminate against the dogs they rescue based on disposition, physical condition, or age. All rescued dogs are kept in foster homes before they can find permanent homes for them.
The organization ensures that dogs are tested when they come under their care. They also undergo mandatory spaying or neutering. They follow a thorough adoption process to locate a loving and caring home for each dog.
The first step in adopting from them is completing an adoption application form. They plan visits for each prospective adopter to meet their chosen dog and determine whether they fit their lifestyle perfectly.
Once an adoptive family goes home with their dog, the organization offers lifetime support and monitors their progress. They post updates about available dogs on their website and Facebook page.
Rescue Organization Details:
Conclusion For "Best German Shepherd Rescues in Orange County "
German Shepherds are incredibly attractive, rendering them many people's favorite. Nevertheless, many don't understand the commitment of being a dog owner. They often struggle to maintain such a huge dog breed and abandon them at shelters.
Rescue organizations take in dogs who have undergone mistreatment, neglect, or abandonment and offer them an opportunity to live a happy, healthy life. The ideal way to support these organizations is by adopting them.
We hope our list of German Shepherd rescues in Orange County helps you locate a dog that fits your family well. Contact our team if you have any questions about any German Shepherd rescue in Orange County.