Are you interested in adopting a loyal and loving canine from one of the many German Shepherd rescues in Wisconsin? Then you've come to the right place!
Adopting from a rescue is a wonderful way to provide a loving home to a German Shepherd in need while making room for other pups to receive the care they deserve.
Other related articles: 4 Best Working Line German Shepherd Breeders and My Dog Killed A Groundhog Should I Be Worried?
Find a German Shepherd Rescue in Wisconsin
These organizations have a reputation for providing the utmost care for their rescues, ensuring that each dog is appropriately evaluated and matched with the perfect forever home.
1. Rettungs-Haus Shepherds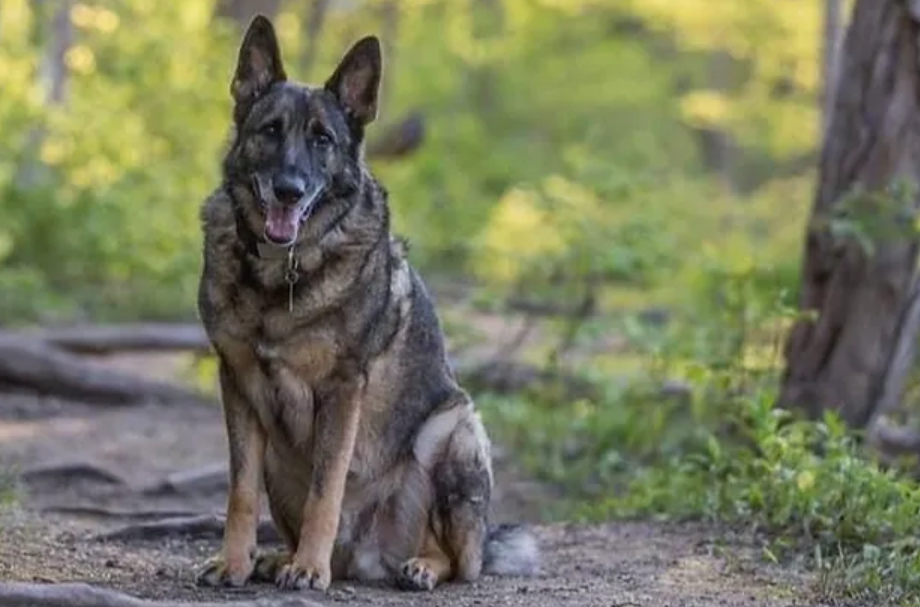 Tucked away in the charming town of Kenosha, Wisconsin, Rettungs-Haus Shepherds is a haven for abandoned and neglected German Shepherds.
Every German Shepherd that enters the care of Rettungs-Haus Shepherds undergoes a thorough evaluation. This process ensures that each dog is placed in the most suitable home, considering their temperament, drive, adaptability, and medical requirements.
Many of the German Shepherds rescued and rehabilitated by Rettungs-Haus Shepherds have gone on to serve their communities in various capacities. Some have become service dogs, assisting individuals with disabilities. Others have become therapy dogs, offering emotional support and comfort to those in need.
Additionally, several dogs have been trained as Search & Rescue K9s, Detection K9s, or School Resource K9s, showcasing the versatility and intelligence of this remarkable breed.
Community Involvement
Rettungs-Haus Shepherds has partnered with Safe Harbor Humane Society to offer a mentorship program for young people, teaching them canine behavior and handling skills from professional K9 handlers.
This initiative, called Operation K9 Truth for Youth, is aimed at dispelling misconceptions about bully breeds and encouraging volunteerism with canines. By collaborating with local humane societies, the military, and schools, the program promotes education on canine behavior, care, and crimes against them.
Operation K9 Truth for Youth offers participants various opportunities to contribute to the community and engage in rescue activities from start to finish. The program aims to instill value and self-worth in children who may feel they lack it, using canines as crucial role models who have overcome their own struggles. This connection facilitates communication and emotional expression without the need for words.
2. Mit Liebe German Shepherd Rescue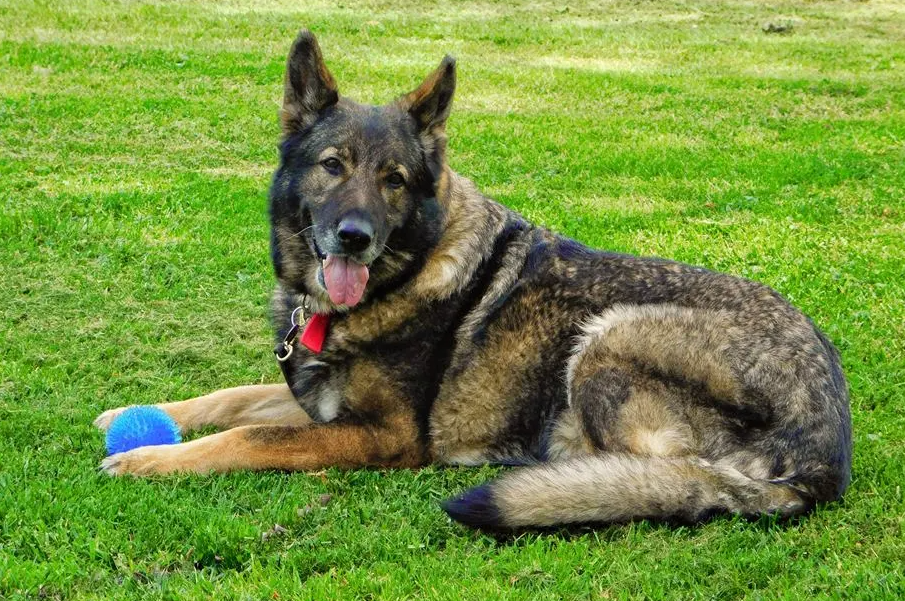 The name "Mit Liebe," which translates to "With Love," perfectly encapsulates this remarkable rescue's spirit and dedication.
Founded with a deep love for the German Shepherd breed, Mit Liebe works tirelessly to rescue, rehabilitate, and rehome their rescues. The organization greatly emphasizes providing comprehensive care for each German Shepherd that comes into their loving embrace, even after the adoption contract is complete.
For example, they require all adopters to complete an introductory obedience class once they've brought their pup home to ensure they know how to handle their new companion firmly and fairly.
Mit Liebe German Shepherd Rescue volunteers are passionate about matching each dog with the perfect forever home. They meticulously evaluate potential adopters, ensuring that every German Shepherd is placed in an environment best suited to their unique temperament, abilities, and needs.
This careful approach has led to countless successful adoptions.
Community Involvement
In their quest to make a difference, Mit Liebe has formed solid bonds with several esteemed rescue partners, including:
White Paws German Shepherd Dog Rescue
German Shepherd Rescue Inc.
Green Bay Animal Rescue
Wisconsin Sheltie Rescue
Green Acres Boxer Rescue
By collaborating with these like-minded organizations, Mit Liebe broadens its reach and amplifies its impact on the lives of dogs in need.
These invaluable partnerships enable Mit Liebe and its rescue partners to pool resources, knowledge, and expertise, fostering a collaborative approach to addressing rescue organizations' many challenges.
Together, they maximize their efforts to save lives and secure, loving homes for dogs in need.
3. White Paws German Shepherd Rescue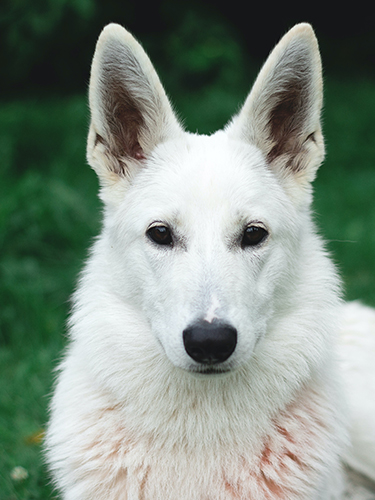 White Paws German Shepherd Rescue is a licensed non-profit 501(c)(3) organization committed to giving German Shepherds a fair shot at a better life.
Their admirable work includes rescuing healthy dogs and those with medical needs or disabilities, ensuring they receive the care they deserve. By their estimates, they've rescued more than 150 dogs per year since they began their efforts in 2004.
Their tireless efforts extend beyond rescue and rehabilitation. White Paws conducts home visits, coordinates training, transports dogs to veterinary appointments, and organizes fundraising events. They also bring dogs to select locations, allowing the public to meet these amazing animals and witness the exceptional companions they can be.
In addition to its rescue operations, White Paws German Shepherd Rescue also takes a proactive approach by dedicating much of its efforts to educating the public about the breed and the importance of spaying/neutering for pet population control.
Community Involvement
One of the most unique ways that WPGSR gets the community involved in their rescue efforts is their "Weddings for White Paws" service. For a $300 donation, the organization's ordained minister will conduct the service to your specifications. You'll kick off your nuptial bliss by giving back to this worthy German Shepherd rescue in Wisconsin.
They also have many ways for volunteers to get involved in their various events and fundraising efforts, like socializing the pups, helping out at craft and bake sales, or sharing their posts on social media.
4. Fetch Wisconsin Rescue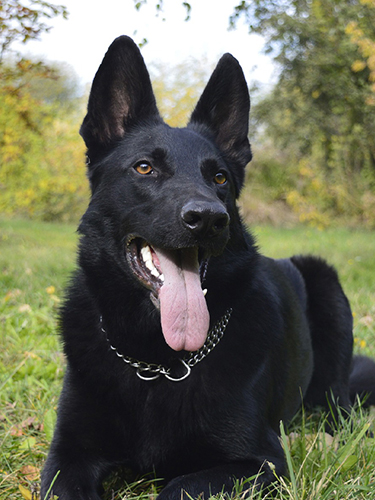 Since its beginnings in 2013, Fetch Wisconsin Rescue has placed more than 4,000 dogs of all breeds– including German Shepherds– into loving, nurturing homes across the Midwest.
Fetch Wisconsin puts the utmost effort into understanding each dog's needs, then addresses behavioral and medical issues in low-stress foster homes until the pups are ready for their forever homes.
They also provide thorough vetting, performing dental work, surgeries, and blood tests to ensure healthy adoptions. Because many of their rescues are high-risk, Fetch maintains transparency about each dog's challenges and offers post-adoption support, even sending behaviorists or trainers when necessary.
They prioritize local rescues before expanding to neighboring states when deciding whether to take on more dogs. As such, Fetch makes a genuine difference in Wisconsin's community by saving dogs from the genuine possibility of euthanasia.
Adopting from Fetch contributes to a compassionate organization that supports a dog's well-being and helps alleviate local shelter overcrowding.
Community Involvement
Fetch offers a variety of volunteer opportunities and welcomes anyone interested in supporting their mission to join the cause by:
Providing short-term care for dogs transitioning from shelters to forever homes.
Helping transport dogs from shelters to foster homes, ranging from short to long distances.
Offering temporary care for foster dogs when their caretakers have other commitments.
Organizing and managing fundraising events to support Fetch's mission.
Building community partnerships to host events, fundraise, and plan campaigns.
Conducting home visits for potential adopters, ensuring the perfect match for their forever dog.
Tips for a Successful German Shepherd Adoption in Wisconsin
Adopting a German Shepherd in Wisconsin can be a gratifying experience if you're prepared for the responsibility.
To ensure a successful German Shepherd adoption in Wisconsin, consider the following tips:
German Shepherds are large, energetic, intelligent dogs requiring consistent training and exercise. Familiarize yourself with their temperament and need to determine if they are the right fit for your lifestyle.
Find a trusted German Shepherd rescue in Wisconsin that prioritizes dogs' welfare and proper placement. These organizations should thoroughly assess each dog's behavior, medical needs, and suitability for adoption.
German Shepherds need a secure, spacious environment with a fenced yard for exercise. Discuss the responsibilities of owning a dog with your family and ensure everyone is on board and prepared to contribute to the dog's care.
Meet available German Shepherds at local adoption events to get a sense of their personalities and energy levels. Interacting with the dogs can help you find the perfect match for your family.
Don't hesitate to ask the rescue or shelter about the dog's history, behavior, and medical needs. A transparent organization will provide valuable insights to help you make an informed decision.
Successful adoption requires time and patience. Give yourself and the dog ample opportunity to adjust and bond. Enroll in obedience classes to establish a strong foundation for training and socialization.
Reputable rescues offer ongoing assistance and resources for adopters. Utilize their expertise to ensure a smooth transition and a happy, healthy life together.
Commit to taking your dog to the vet regularly, starting from the day the adoption contract is finalized. German Shepherds are generally a very robust breed, but they are prone to certain medical conditions, like hip and elbow dysplasia. Early detection of any health problems is the best way to ensure your pup is around for many years to come.
Conclusion for the "4 Best German Shepherd Rescues in Wisconsin"
In the beautiful state of Wisconsin, you'll find some truly outstanding German Shepherd rescues passionately committed to these clever canines' well-being and proper placement.
When you decide to adopt from one of these remarkable organizations, you're not just giving a deserving pup a second chance at a loving home; you're also playing an essential role in supporting a kind-hearted community devoted to the welfare of this amazing breed.
The rescues we've spotlighted pour their hearts and souls into ensuring that every German Shepherd under their care gets the attention, training, and medical care they need to flourish in their new homes.