Finding reputable dog breeders in Florida is crucial when you're looking to bring home a new puppy. Many people breed different dogs, but not all do it responsibly and ethically.
If you're on the hunt for the perfect puppy to bring home, we're here to help you find the nearest German Shepherd breeders in Florida.
Other articles you may like: 6 Best German Shepherd Rescue in Florida and Must-Have Essentials for Your German Shepherd Puppy
Ruskin House of Shepherds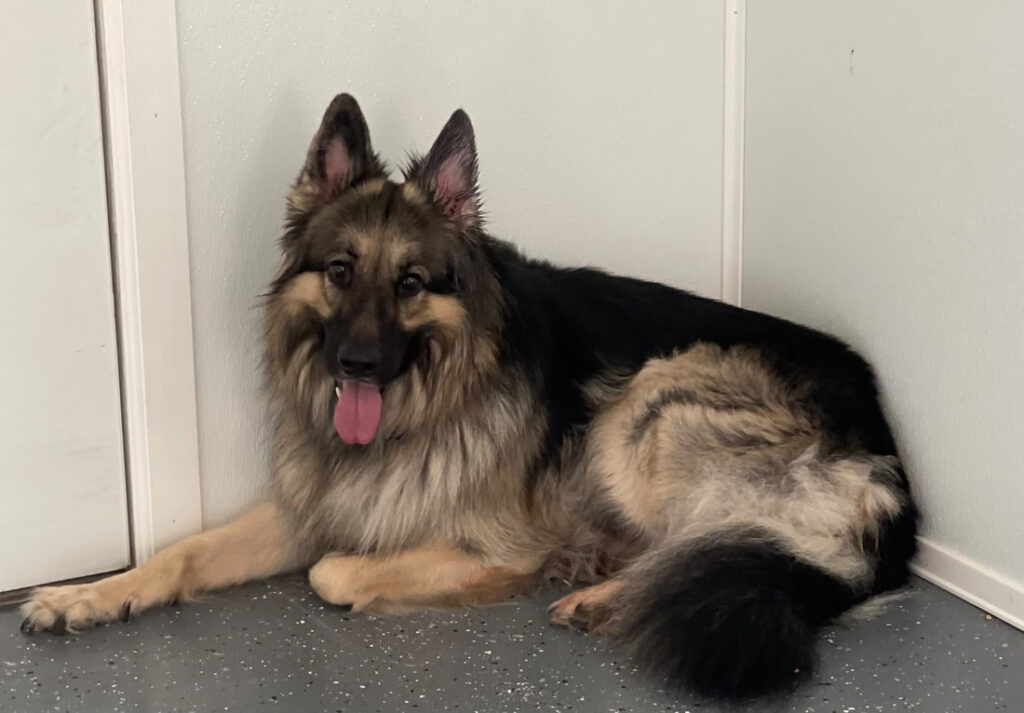 One of the best places to find German Shepherd puppies in Florida is at Ruskin House of Shepherds. The breeders here have been breeding German Shepherds since 1985, so they have the knowledge of how to do it ethically while maintaining breed standards and healthy dogs.
Ruskin House of Shepherds is one of the few breeders in Florida that have had an AKC inspection and stamp of approval. When you visit this breeder, you'll be able to find German Shepherds with all colorings, rare and common.
They're open about the males and females they use to breed, and as long as they're healthy and not overwhelmed, you can meet them when you visit the breeder to pick out your new puppy.
Before you can get a puppy from them, you'll have to fill out their adoption application.
It's pretty standard and asks about your home, how many other animals you have, etc. They do their best to choose new families where the puppy will thrive and not end up in a shelter or surrendered back to them.
They keep their website and social media accounts up to date with information about available puppies or new litters, but you're welcome to reach out to them to ask for updates too. We love how upfront they are about their pricing too.
South Florida German Shepherds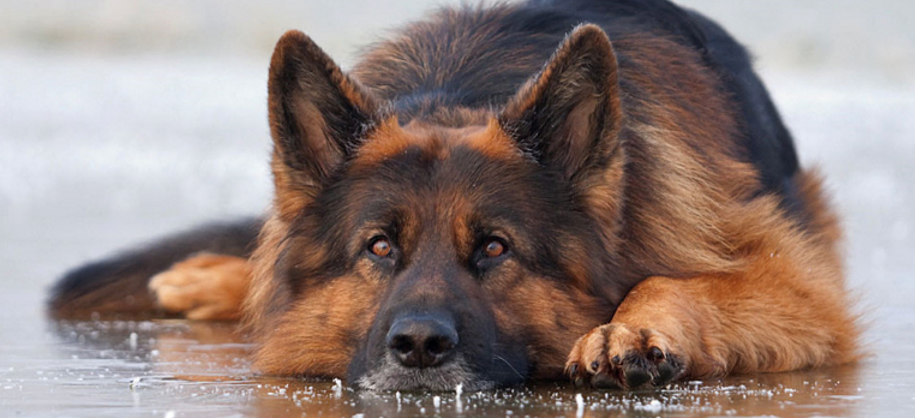 Those looking for German Shepherd puppies for sale in Florida need to consider South Florida German Shepherds. This South Florida breeder has been breeding family and protective dogs for years, so they have plenty of experience.
The original breeder began breeding these majestic dogs in Germany in the 1980s before moving to Florida, and it became a family operation. Like other breeders, they welcome you to visit them to ensure it's a good fit for you and the puppy.
They keep their website updated with available puppies and associated costs. They require a deposit for the puppy and must approve your adoption application before moving forward. If someone else puts down the deposit before you, you can get a different puppy or have top priority for the next litter.
They pride themselves on ensuring that you're getting a healthy puppy. They do a thorough vet check beforehand, and all puppies will come with up-to-date vaccines, deworming, and a health certificate. We love this breeder because they're there to help with any questions you might have and advice as a new puppy owner.
Something unique about this German Shepherd breeder is that they offer financing options because they believe paying in full shouldn't stop you and the puppy from being happy if it's a perfect match.
Southernwind Kennels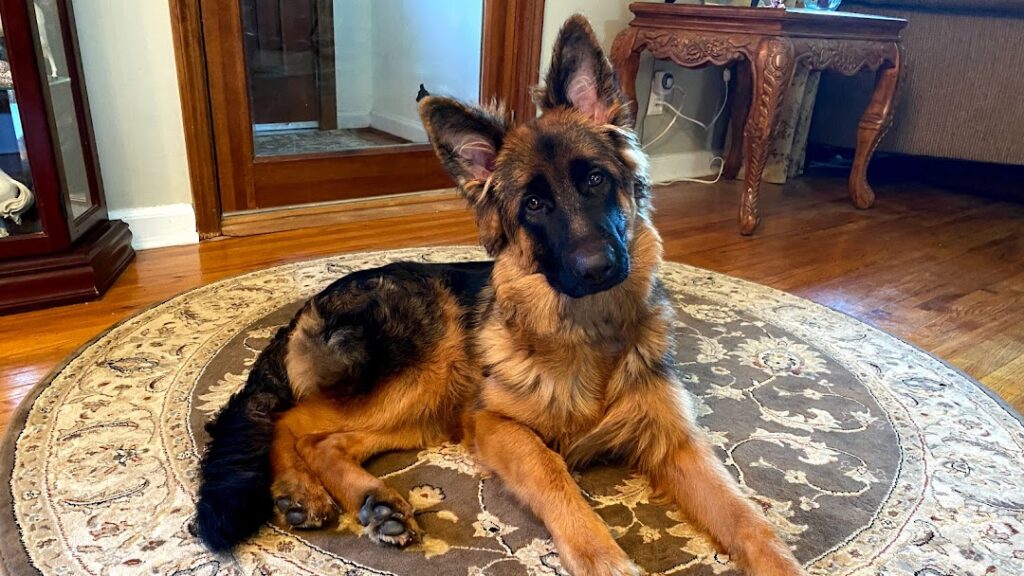 Southernwind Kennels has been breeding, training, and showing dogs since the 1970s. They can help you find the perfect family dog, or if you want to get into showing dogs, they also have excellent German Shepherds. If you're looking for a service animal, they've also started assisting with that training.
The breeder is in Brooksville, which means that these high-energy dogs and puppies have plenty of room to roam outside. They're never kept in kennels and have their own space within the home and outside to play and grow.
Puppies can be reactive creatures, which is not always good. Before your new puppy goes home with you, it'll undergo a desensitization program that Southernwind Kennels designed itself.
Desensitizing your puppy will help your puppy better acclimate to your home and not immediately react to being over-stimulated by children and loud noises. It also helps them pay attention to you in these moments rather than running off or misbehaving. Like other breeders, you can find information about the males, females, and puppies they have on their website.
Once you go through the application process and pay, you'll be able to take your new puppy home! They'll have vaccinations, deworming, a health certificate, a sample of the food they were on, and supplements to keep them healthy.
The Lord's Shepherds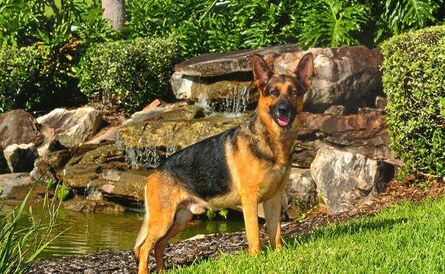 The Lord's Shepherds is one of the best German Shepherd breeders in Florida, but they're also a training facility that you can utilize for your puppy when they get a little older if you want to. The best part about these dogs and puppies is that they grow up on a farm and are an integral part.
All the animals are raised as if they were family dogs before going to their forever homes, which not all breeders do. They breed German Shepherds to be family dogs, service animals, working dogs, and therapy dogs and have seen a lot of success with that.
They're similar to many other breeders in Florida, where they always want to make sure that the puppy and family they're going to are a good match for one another. They want to ensure that you won't return them or that they end up in a shelter.
When you apply to adopt one of their German Shepherd puppies, they'll ask questions about your lifestyle, where you live, and more to make sure that it will be a good fit overall. Each puppy will have a thorough health check before going home.
Since German Shepherds are known to have hip and elbow problems as they age, this breeder has a hip and elbow guarantee for two years to help with any issues.
Haus Brezel German Shepherds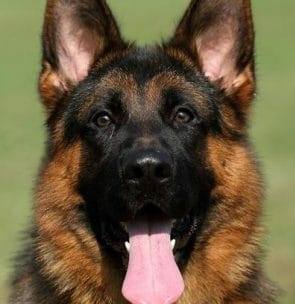 Haus Brezel German Shepherds have strong roots in Germany. The breeders here are experienced and always treat their breeding dogs and puppies like their family members. They get plenty of love, attention, playtime, and socialization at a young age.
Their socialization tactics make them excellent options for bringing a new puppy into a home with other animals and children. As always, these ethical breeders have all prospective pet parents undergo an application process because they don't want to sell their puppies to just anyone.
This breeder stands out among other great breeders in Florida because they offer ongoing support to everyone who adopts a puppy. You can contact them via phone or email with any questions, comments, concerns, and advice.
Each puppy comes with a health certificate, vaccines, and deworming. One thing to note about this breeder is that they don't have current puppies for sale listed on their website. You'll need to contact them to find out about available puppies and upcoming litters.
Another thing is that they don't have their pricing listed only. They are upfront about it, but you have to make an effort to ask them about it. They do disclose that their deposit is nonrefundable.
Wolves Den Ranch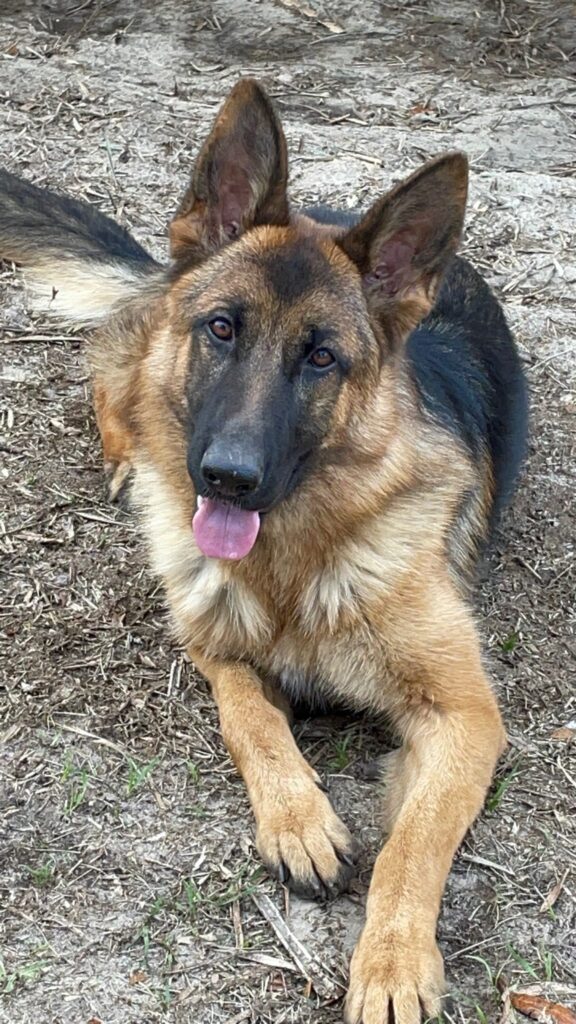 Wolves Den Ranch is one of the highest-quality German Shepherd breeders in Central Florida. They only work with the healthiest German Shepherds with great temperaments to pass along significant genes. Their dog's DNA is on record with the AKC to ensure the best pedigree.
Most of their dogs become fantastic family dogs, while others become service animals and even working dogs for law enforcement. They keep their puppies and dogs within the home to feel like part of the family rather than being trapped in kennels all day.
They even have dedicated water play days where they set aside plenty of outdoor time for them to splash around, learn to swim, and be a dog. They do first bath days where you can be there to give your new furry friend their first bath! It's a great bonding experience for you and your puppy.
Wolves Den Ranch provides you with a health certificate, and the puppy will have deworming and vaccinations before going home with you.
They keep their website updated with available puppies and upcoming litters. You can look at pictures and then fill out an application to adopt and place your deposit. Their pricing isn't shared under the puppy's photos, but all you have to do is ask.
Zwinger vom Bestinhaus German Shepherds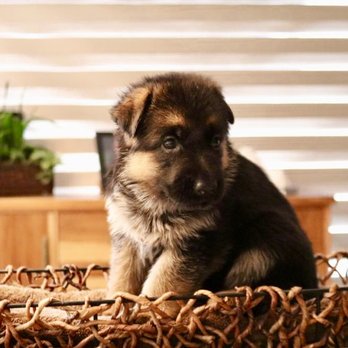 Lastly, if you're looking for German Shepherd puppies in Florida, Zwinger vom Bestinhaus is the perfect option in Homestead. They breed family dogs but also guard dogs, service dogs, and therapy dogs.
Even though they're one of the best German Shepherd breeders in Florida, they typically have a short wait list for one of their champion puppies. Their pricing isn't listed online, but they state that it's enough to cover their vaccinations and medical care until they go home with you.
You'll get everything you typically get when you purchase a puppy from a breeder (vaccination, deworming, and a health certificate), but you also get a few other things with this one. They give you a toy, collar, and a sample of the kibble they were on to get you started.
Their application process is in-depth, but it's worth it. They always want to help make sure you bond with your puppy and that it will be the best fit for both parties. They even have older German Shepherds you can adopt if you want a furry friend, but a puppy is too much for you.
Their website doesn't always update with available puppies, so contacting them via email or phone is the best way to find out when you can adopt. They will be able to let you know when you can expect a new litter. From there, the breeder can put you on a waitlist or contact them when the litter arrives to secure your spot.
Conclusion For "Best German Shepherd Breeders in Florida"
Finding the right breeder is critical when looking for German Shepherd puppies for sale in Florida. Filtering through the reputable ones, the ones that treat the dogs well and aren't overcharging, can be a challenging feat. The seven above are the best German Shepherd breeders in Florida.
They're trustworthy, provide education, and strive to make sure each placement is the right match for the puppy and you. Call one of them today to see when you can bring home your new furry friend!