There are many German Shepherd breeders in SC. According to the American Kennel Club (AKC,) German Shepherds are one of the most popular breeds of dogs in the USA, which has meant an explosion in those who call themselves German Shepherd breeders.
No matter what they advertise, not everyone that offers German Shepherd puppies for sale in SC is a legitimate breeder.
Many that advertise German Shepherd puppies in SC are advertising mixed breed animals. Some advertise authentic full-bred German Shepherds but lack the correct verification and certification. A few even advertise full-bred German Shepherd puppies that are not German Shepherd puppies at all.
Finding the right German Shepherd breeders in SC for your needs takes careful research. The following are breeders that advertise German Shepherd puppies for sale in SC. Each is an exclusively German Shepherd-oriented breeder with extensive experience producing show-champion caliber dogs and exemplary family pets.
Other articles you will also like: How to Discipline A German Shepherd Puppy and 3 Month Old German Shepherd Puppy- Everything You Need to Know
Harrison K-9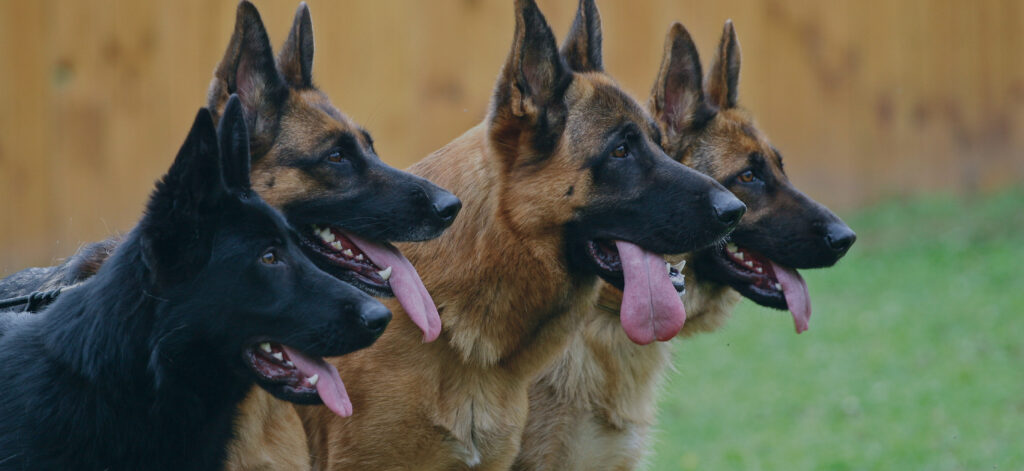 Harrison K-9 has an impeccable reputation in South Carolina and beyond. The breeder is known for producing superb European German Shepherd puppies and has done so for over 45 years. The quality of the dogs they produce ensures that each dog is family-friendly, super protective, and an exceptional Working Line German Shepherd.
The breeder, trainer, and founder is Harrison Prather. Prather has spent a lot of time creating a selection and import system that is second to none in producing genetically healthy puppies.
Additionally, the breeder offers fully trained adult German Shepherds. All Harrison K-9 dogs are OFA certified. Verification papers are available upon request.
Located in Aiken, the Harrison K-9 property sits on 25 acres fully equipped with exercise, training, medical and socialization facilities. Each puppy undergoes a medical examination and is dewormed and vaccinated before being given to a new owner. Every puppy undergoes basic obedience and protection training.
Royalty German Shepherds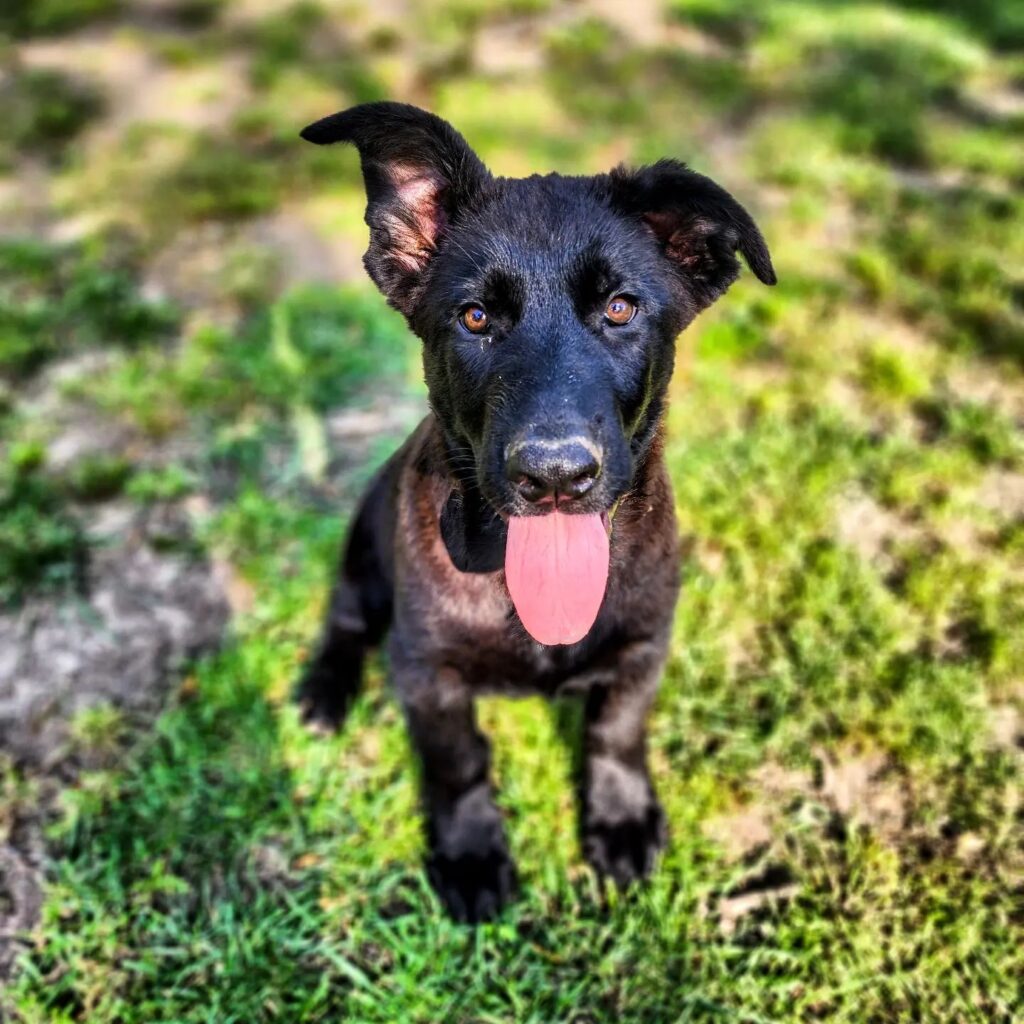 Located in Saluda, Royalty German Shepherds produces Working Line German Shepherd puppies and dogs known for their vibrant health, intelligence, stable temperament, and work ethic. Each Royalty puppy gets raised and cared for following AKC standards, and the breeder and owner (they are the same) is AKC certified with a HEART badge.
Before being put on the market, each puppy receives a complete examination by a veterinarian and gets checked for any genetic or physical issues. The exam includes testing of the eyes, hips, and joints.
Additionally, every puppy gets evaluated internally for temperament, ability to get along with other animals and people, and intelligence.
The Saluda facility is a 7-acre ranch. Puppies are raised with other ranch animals to ensure easy assimilation once a new owner assumes responsibility for the dog. Puppies are raised in "puppy culture," which includes stimulating experiences in obedience, protection, and neurological stimulation.
Every puppy comes with an 18-month guarantee and is fully vaccinated and dewormed.
Adalwolf German Shepherds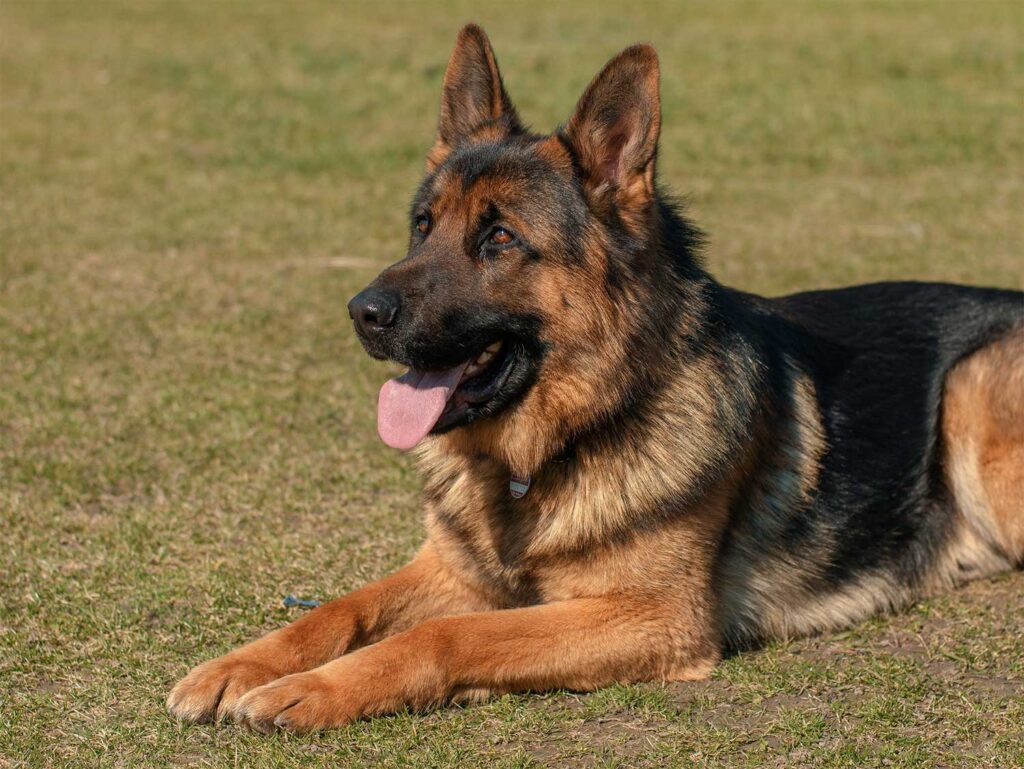 Adalwolf German Shepherds proudly adhere to a philosophy of quality over quantity concerning their puppy litter. Limiting the number of litters allows them to focus on each puppy and provide it with tailored training and care. Every German Shepherd raised by Adelwolf receives training that will mold them into a great family dog, including when around children.
The breeder has a stringent program for breeding German Shepherds. Each dog is carefully examined and thoroughly researched before being admitted into the program. Dogs are then genetically tested and paired. Every dog used for breeding undergoes an annual OFA examination to ensure they are in optimum health.
Every Adalwolf puppy receives training from family members of the breeder and the breeder. A licensed vet examines every puppy upon birth and placement with a family. Every puppy is dewormed and vaccinated and comes with a guarantee of good health, or the buyer will receive a new puppy of equal value.
The guarantee does come with a mandate that every dog must get microchipped by the owner soon after receipt of the puppy for the breeder to recognize the warranty and guarantee.
Helensberg German Shepherds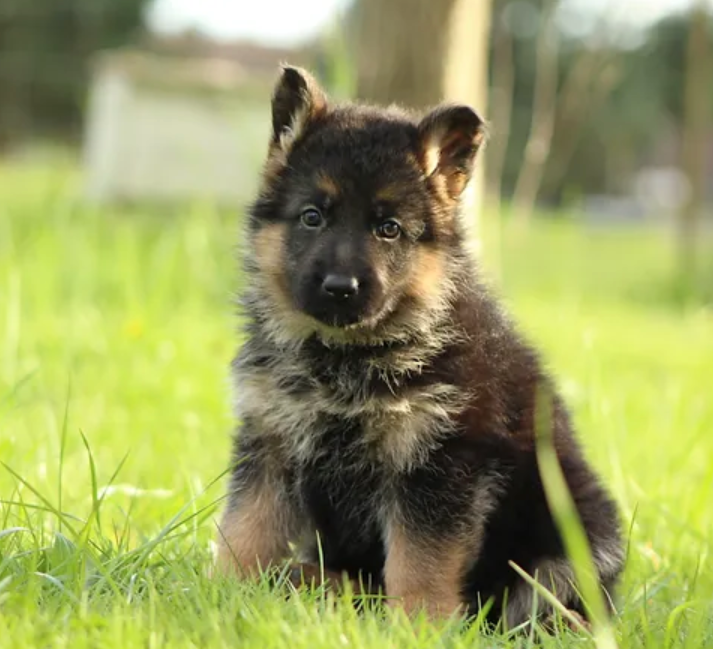 Every Helensberg German Shepherds German Shepherd puppy is AKC registered. Each dog comes from West German lines and is a show line animal. Helensberg German Shepherds pitch their German Shepherds as family dogs with excellent temperaments. Every breeder dog undergoes genetic and health testing and examinations.
Every Helensberg puppy gets raised in the home of the breeder in Chesnee. The entire family helps train each dog to ensure seamless acclimation with a permanent home. The emphasis of all instruction is helping the puppy excel at home life. All puppies receive health examinations, deworming, and orthopedic testing. The health regimen ensures that every puppy is healthy with no inherited defects.
Prospective buyers are encouraged to reach out to the breeders via their website. The buyers pride themselves in producing family-oriented animals with exceptional intelligence and a calm demeanor. Every animal offered is purebred AKC registered and possesses champion bloodlines.
Vom Rapture Haus German Shepherd Dogs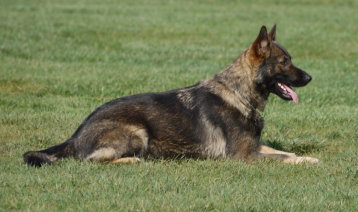 Located in Beaufort, Vom Rapture Haus German Shepherd Dogs specializes in puppies bred for temperament, discipline, intelligence, and companionship. Their dogs do well with children and other pets (unless otherwise noted.) Vom Rapture dogs are also known for being excellent show dogs.
Each dog receives an AKC registration. The organization maintains a detailed account of the bloodlines for every puppy. Additionally, a robust vetting policy ensures only the best animals get considered for their breeding program. Each puppy gets a medical examination that checks for genetic health issues and is OFA certified for having good hips, elbows, and hearts.
Every puppy is vaccinated, dewormed, and completes a socialization training course. As appropriate, every dog is introduced to people of varying ages and interacts with them each day.
Additionally, each puppy gets exposed to different sounds, sights, textures, and other animals, ranging from cats to larger livestock.
Vom Rapture Haus German Shepherd Dogs also provide a written health guarantee. When a puppy gets picked up, it receives a "starter kit" that helps the owner and dog acclimate to each other. The expectation is that there is little or no "learning curve" for every Vom Rapture puppy as it adjusts to its new home.
Baumwolle German Shepherd Puppies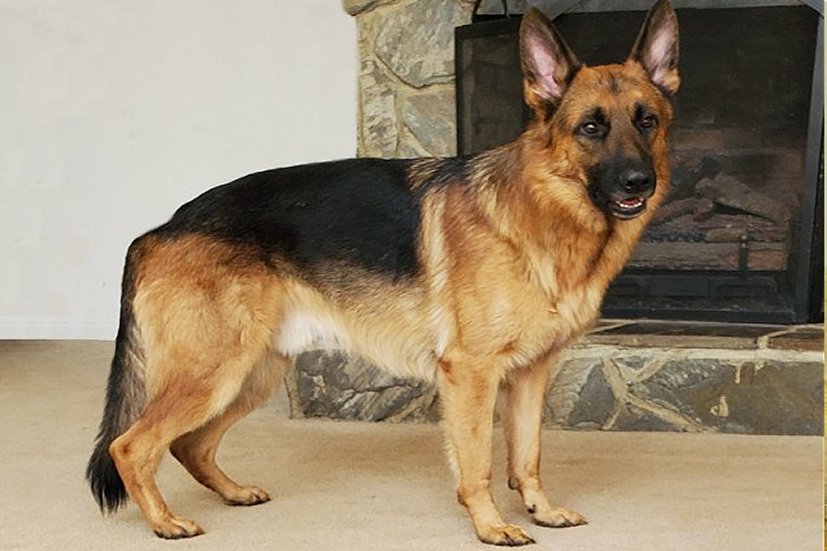 The German Shepherds sired and raised at Baumwolle German Shepherd Puppies in York are AKC registered and come from world-class German Bloodlines. Baumwolle mainly sells family-oriented dogs, and each one possesses the potential to be a working line or service animal. Each dog is bred for intelligence, discipline, temperament, protection, and loyalty.
Baumwolle goes out of its way to mention the integrity of the bloodlines they use. Many dogs chosen for their breeding program are champion-caliber competitors imported from Europe. Each breeding program dog undergoes genetic and DNA health testing and a rigorous physical examination. Certifications verifying the lineage and health of each dog are available.
Every puppy is raised as a family dog, which makes their initial cost less expensive than dogs raised strictly for show or working line. The organization claims to be the "#2 rated German Shepherd Breeder in the US." The Baumwolle program only breeds Schutzund, IPO, IGP, and AKC dogs. Some puppies are brought over from Germany.
Spragues German Shepherds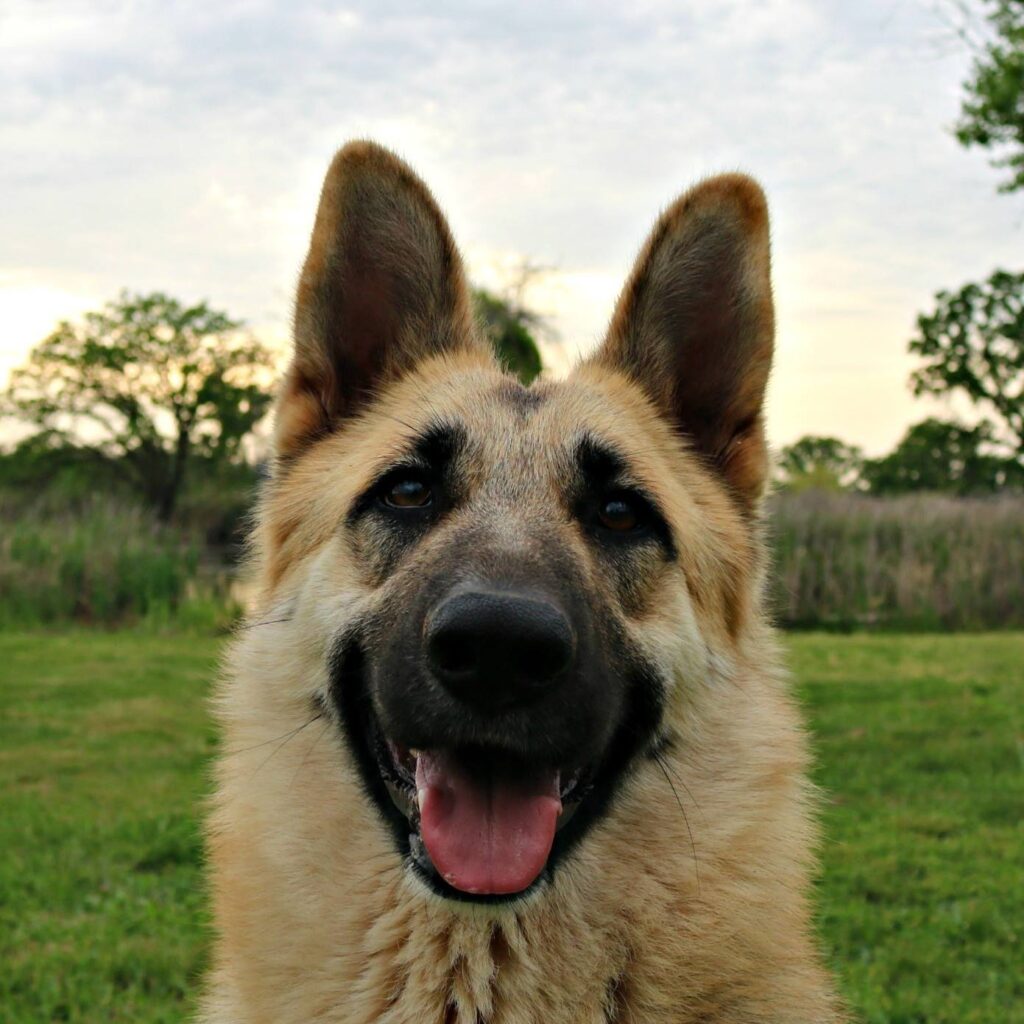 Spragues German Shepherds is located in St. Mathews and produces traditional German Shepherds, known for gentle dispositions, intelligence, and strength. The type of dog to come from this breeder has the pedigree of a show-line German Shepherd but is usually more of a companion dog, although they have been used in Search & Rescue operations.
Each Spraghes German Shepherd gets registered with the AKC and receives a complete medical examination upon birth. Additionally, each parent is assessed before breeding, tested for genetic health defects, and has their OFA and Pennhip certifications.
Every puppy is exposed to people and socialized before they are put up for adoption. Each puppy is also given proper desensitization training. Every puppy sold has a 2-year hip and elbow guarantee and a 1-year health guarantee.
The Ultimate German Shepherd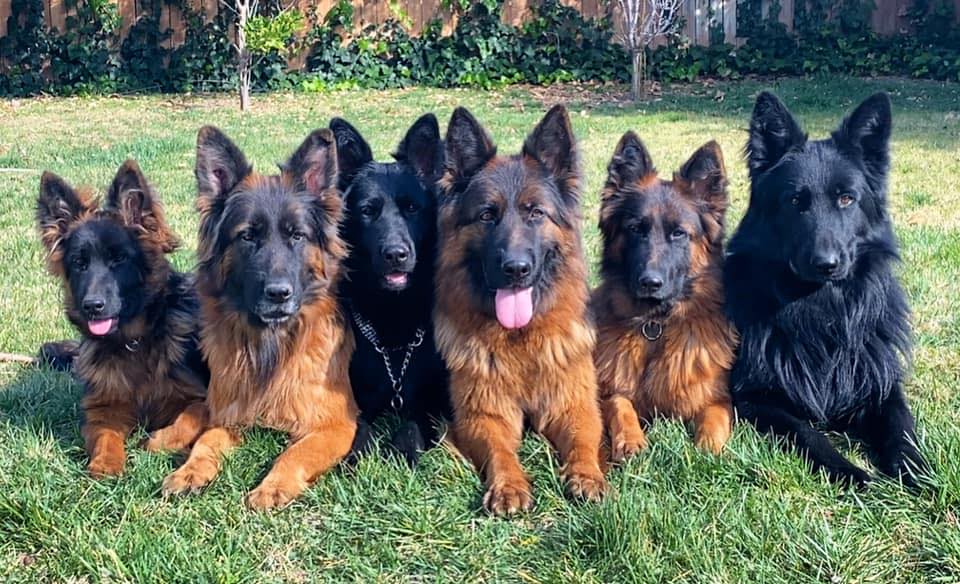 The breeder of The Ultimate German Shepherd dogs is Augusto Deoliveira, who has been breeding companion and family dogs for over five years. Every dog The Ultimate German Shepherd produces in Sharon has a calm demeanor, is highly intelligent, and possesses excellent health.
Offering puppies and fully grown dogs, each dog gets socialized with the breeder's family and any staff around the breeding facility. The breeder employs an aggressive feeding schedule that maximizes each puppy's immune system and rapid growth cycle. Every puppy is medically examined and has OFA certifications for hips and elbows.
In addition to a medical examination, every puppy receives socialization and acclimation training. Each dog gets a microchip and AKC registration. When picking up a puppy, the new owners can expect a dog that assimilates into its new home and quickly becomes a loved family member.
Conclusion For "Best German Shepherd Breeders in SC"
German Shepherd puppies are immensely popular, but you must be careful of the breeder you deal with. The breeders on this list have vast breeding experience, and each is well-respected and renowned for producing intelligent, calm, and genetically superior German Shepherds.