Are you trying to find the best German Shepherd rescue centers in KY? Well, look no further. We have compiled a foolproof list of animal care facilities, adoption centers, moral brewers, and rescues in Kentucky. 
You can forget about the stressors of finding medically-sound German Shepherds and worrying about the care practices — we make sure that all of these organizations and locations only provide the best care to their animals.
Other articles you will appreciate: Must-Have Essentials for Your German Shepherd Puppy and 7 Best German Shepherd Rescue in Dallas (2023)
Vom Zeder Haus German Shepherds
Vom Zeder Haus is a high-level kennel in Kentucky that homes European German Shepherds as safe, friendly, and loyal dogs. Every dog that comes out of this high-end breeder meets the European breeding standard for medical care, health, personality, and working capabilities. You never have to worry about your new pup from this local breeder being tiresome or out of control.
Vom Zeder Haus imports dogs to ensure that you are getting the best quality pup. Although we prefer using rescues and adoption centers, Vom Zeder Haus treats their pups with respect and ensures that all customers are happy with their new family members. You will never have an angry or troublesome dog.
Future dog owners can look online to find new dogs available for adoption, including Sires, Dams, and puppies. You can also look on their website for the latest news, GSD health information, in-person location, and breeding initiative.
Tier Haven Rescue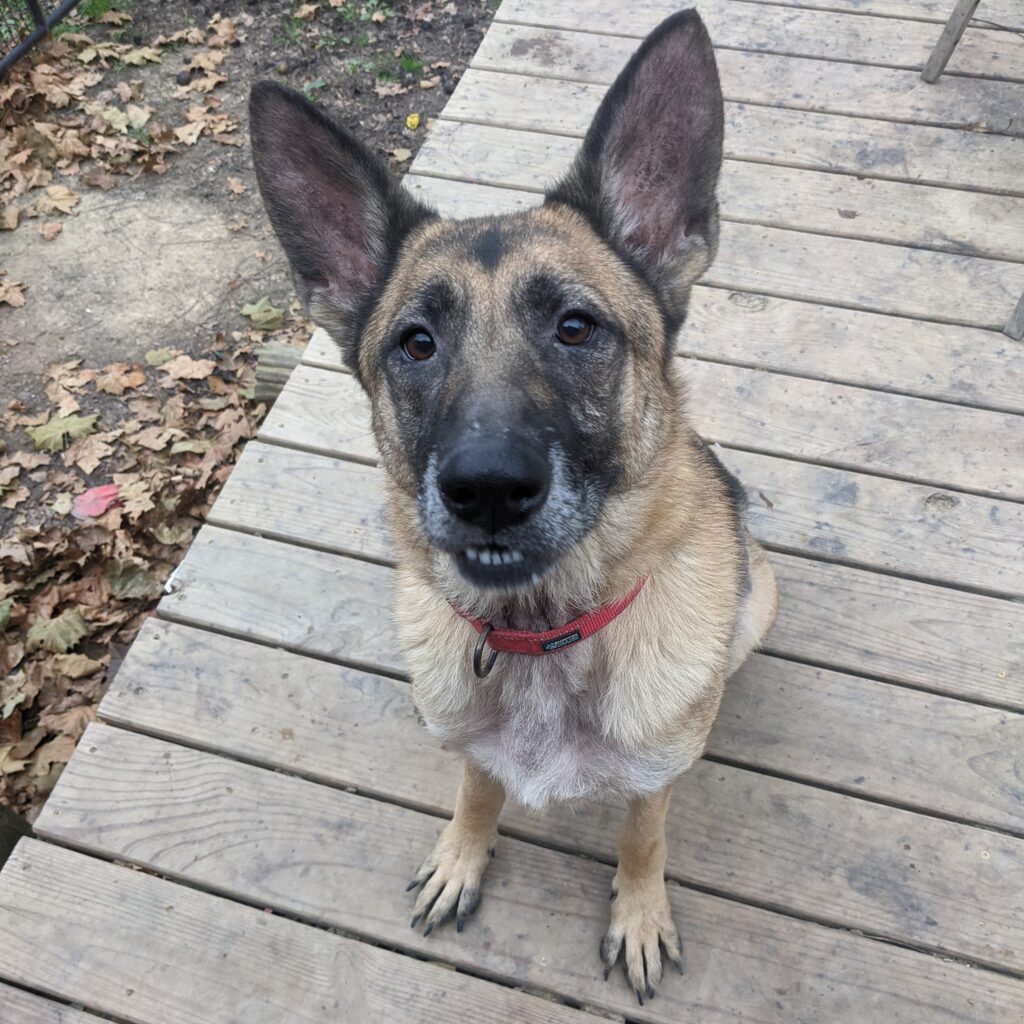 Tier Haven Rescue is a non-profit organization that has been an all-breed rescue since the late 1990s. With nearly 30 years of experience in the industry, it is no wonder that Tier Haven has become the gold standard for rescue and adoption in Kentucky.
More specifically, this hands-on rescue center focuses on German Shepherd adoption and Belgian Malinois adoption. These common dog companions are great for families, solo people, and couples who want a new addition to their family!
The Tier Haven Rescue is a collaborative network of individuals, businesses, volunteers, and donors striving to make the surrounding area a safer and better place for animals. Everyone who works in this rescue has a burning passion for helping German Shepherd dogs and re-homing them to loving families.
Tier Haven recognizes the risks of working with these specific types of breeds. Breed-specific legislation has become few and far between in the state, making it more difficult to keep specific dogs safe. Even so, Tier Haven strives to help save German Shepherd pups from euthanasia, unfit owners, or unsafe breeding practices.
The Tier Haven website provides useful information to future pet owners, such as the adoption policy, current pets for adoption, recently adopted pets, frequently asked questions, and much more.
You can easily find the current German Shepherd dogs for adoption or rescue on their site by visiting the 'Pets for Adoption' page. Right now, Kazi is a sweet Shepherd, Tervuren, Malinois Mix in Louisville, KY, waiting for a forever home!
Kentucky Humane Society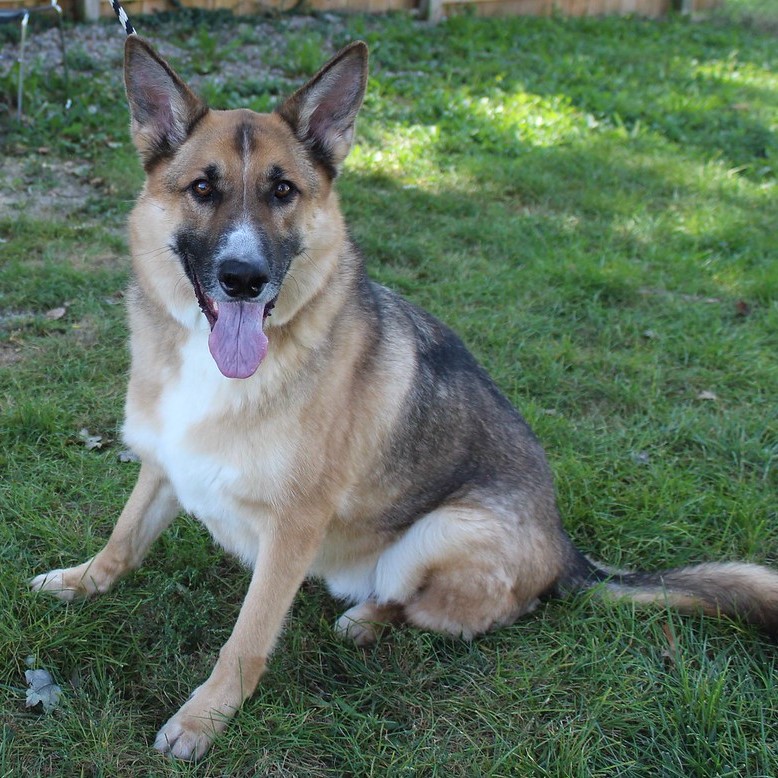 The Kentucky Humane Society is a well-respected and high-end organization that helps families find lifelong friends!
The Kentucky Humane Society in Louisville is a non-profit organization that has been helping pets of all types since the late 1800s, showing just how prolific and important this nonprofit is in the city's culture.
The mission of the Kentucky Humane Society is to provide lifelong companions for animals and pet owners alike. By using proactive methods and leadership tools, the KY Humane Society is able to provide the local community with tools, resources, and information to provide dogs, cats, and all animals with loving homes.
The KY Humane Society fosters and raises multiple types of animals, including German Shepherds. They take on pets that are ill, injured, neglected, or abused, and try to rehabilitate them through proper medical care and training to help them have a better life. Since its inception in 1884, this society has saved nearly 97% of all animals that have come through its doors.
The Kentucky Humane Society not only helps rehome animals, but has multiple programs and outreach tools that help the community become better educated about how to help stray animals or wounded pets. The Humane Society runs the SNIP Clinic to help spay and neuter pets, the Care-a-Van Mobile Clinic to bring inexpensive veterinary care to those in rural counties, and behavior training for currently-owned dogs.
Future pet owners can find the current dogs available for adoption by visiting the 'Adopt' Page and clicking on 'Adoptable Dogs.'
KY Hopeful Paws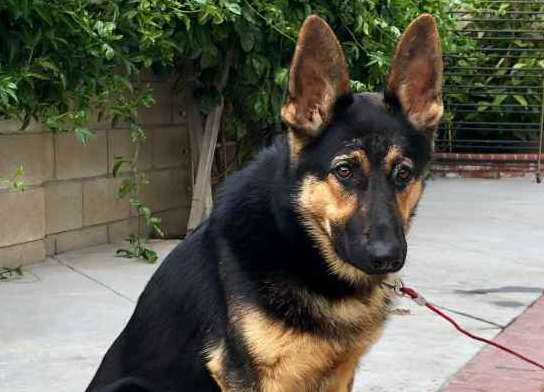 KY Hopeful Paws is a non-profit organization founded just a few years ago, in 20202. Still, it has made a huge impact in the community since then! This organization realizes how the state of Kentucky as a whole faces a crisis in terms of unhoused pets, abused animals, and abandoned dogs.
KY Hopeful Paws hopes to provide the community with key information regarding pet care, adoption services, fostering services, and leadership to keep people honest with their pet care. This organization does its best to help animals in need through fostering, spaying, neutering, owner outreach, and sheltering.
In addition to providing sheltering, fostering, and adoption services, KY Hopeful Paws has an in-person location that makes it easy for future dog owners to adopt a new pup for their families. The adoption fee includes vaccinations, private transportation, pet licensing, microchips, spaying, neutering, medical care, and the appropriate food.
Future dog owners need to fully complete an adoption application and wait for a response from the dedicated team.
Lexington Humane Society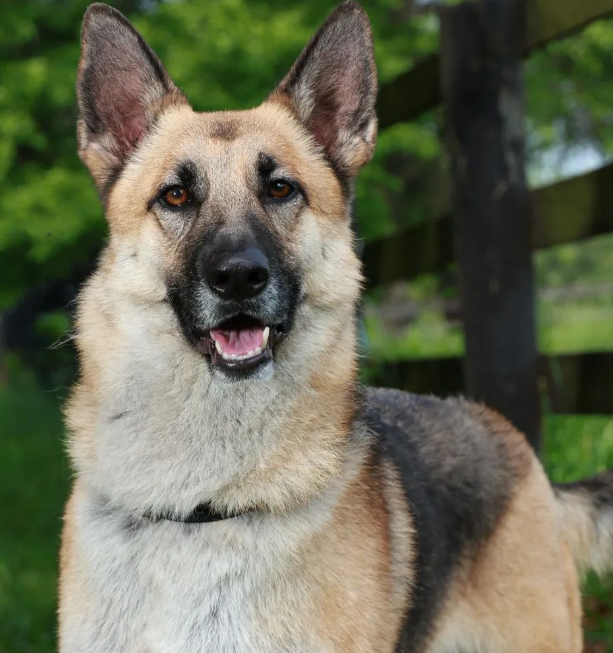 For those who want to find the best German Shepherd adoption in KY, this is it! The Lexington Humane Society is a comprehensive non-profit organization that helps with fostering, adopting, and rescuing pets throughout the Lexington area.
This helpful organization provides the proper medical care for abused pets, such as spaying and neutering, volunteer information for community outreach and shelter help, and first-contact advice for finding the right family for the right pet.
Lexington Humane Society also offers additional services besides just adoption or fostering.
This society provides a 'Constant Companion' program that helps adoptable animals get the care they need. Plus, they throw community events and educational seminars to help the community understand the care and commitment needed to raise a new animal.
For those who want to adopt a German Shepherd, you can see if any are available by heading to the adoption page and clicking on 'Adopt Dogs'. Then, narrow down the available dogs based on the location, gender,age, and breed. Currently, Dax is a 5-month old German Shepherd mix who is waiting to be adopted!
Ashland Animal Rescue Fund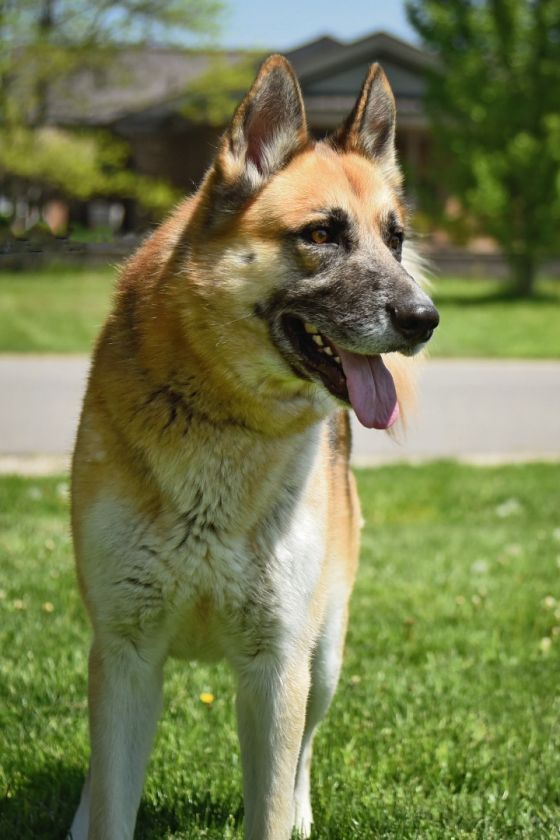 The Ashland Animal Rescue Fund, known as AARF, is a shelter and nonprofit organization that is dedicated to finding reputable, loving, friendly, and warm homes for pets. Pet owners and future dog owners need to know that this organization is not currently open to the public, so the best thing to do is to fill out an approved application and make an appointment to meet your future German Shepherd!
You can find the future pup for your family by going to 'Adoptable Dogs' and narrowing the search based on the size of the dog. Click on 'Large Dogs' and find your German Shepherd mix that matches well with your family dynamic!
Adopt Me! Bluegrass Pet Rescue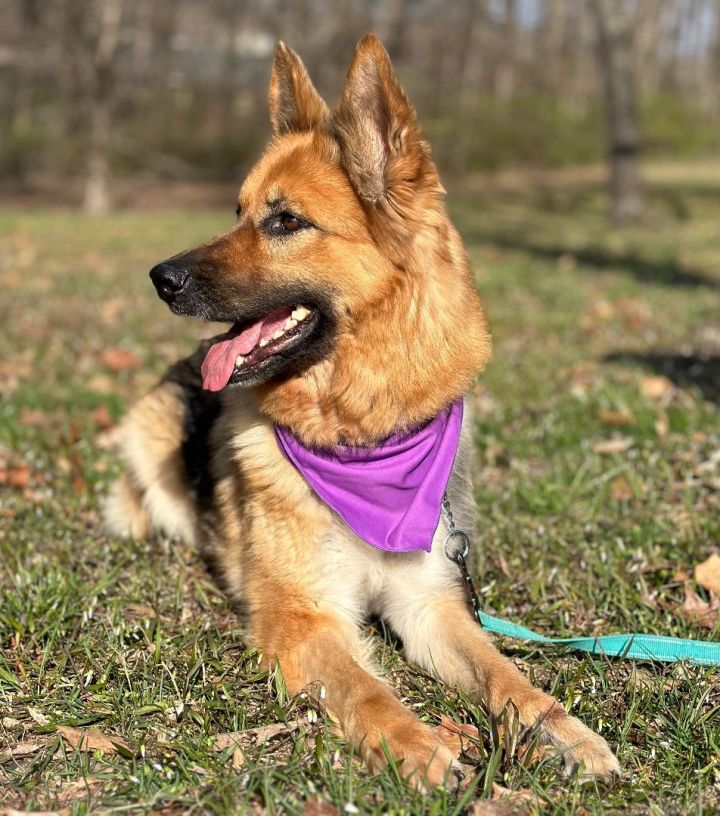 Concluding our list of the best German Shepherd rescue centers in KY, Adopt Me is a rescue that focuses on providing homes for dogs and cats in the Oldham area and surrounding towns forever. This organization has made it known that its main focus is helping the community become more educated on pet care and reducing the number of homeless pets throughout the state. 
This pet rescue provides the community with outreach programs, adoption process information, frequently asked questions and their answers, and local events. Paws Behind Bars, Paws for Me, and Paws Love Lost are all helpful programs that make everyone in the community feel more included.
Plus, community members can get involved by volunteering at the shelter or fostering a dog — which is a great way to trial a new pup before adoption! Other cool ways to get involved include going to one of the upcoming events to learn more about dog adoption and how to best care for your new family member.
Conclusion For "Best German Shepherd Rescue Centers in KY"
Adopting a German Shepherd is a rewarding experience, providing you a loyal, intelligent, and energetic companion. Kentucky is home to numerous reputable organizations committed to ensuring these amazing dogs find loving and caring forever homes. From Vom Zeder Haus German Shepherds' breeding program to the extensive rescue work carried out by organizations like Tier Haven Rescue, Kentucky Humane Society, Lexington Humane Society, and Adopt Me! Bluegrass Pet Rescue, you have an array of choices.
Remember, adopting a pet is a lifelong commitment, and it's essential to make an informed decision. Be sure to check out their websites, call, or visit these organizations to learn more about their process, the animals in their care, and how you can help.