Pets are integral to many people's lives, and adopting a rescue dog can be an enriching experience. However, not all dog rescues are created equal. Some may need more resources or be adequately equipped to care for animals. So, if you're specifically looking for the best dog rescues in Georgia, look no further.
In this guide, we have gathered the top German Shepherd rescues in Georgia known for their excellent care and dedication to finding homes for these furry friends. Whether you're a seasoned pet parent or a first-time adopter, this guide will help you find the perfect rescue organization to provide a loving home for a needy German Shepherd.
Other articles you will also like: Must-Have Essentials for Your German Shepherd Puppy and 3 Month Old German Shepherd Puppy.
1. Paws Atlanta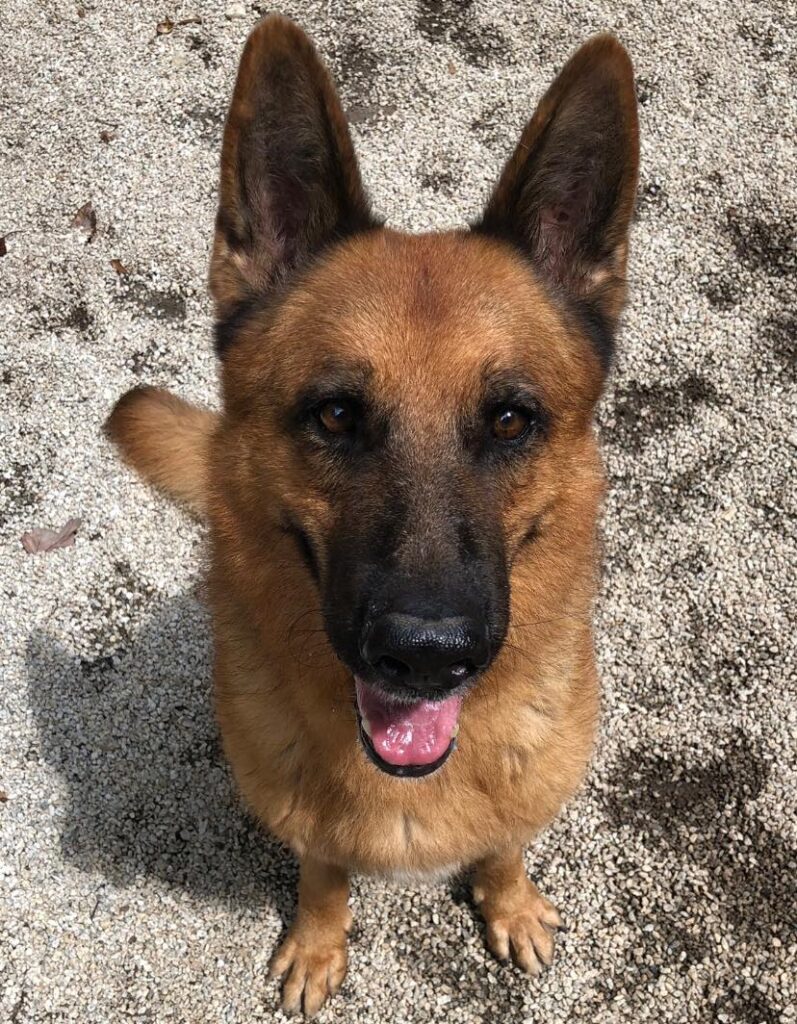 Specifically, around the Atlanta area, PAWS Atlanta rescues a diverse range of dogs, most of which are housed within their foster program. This program enables them to save more animals, provide excellent socialization for the dogs, and gain a comprehensive understanding of each dog's personality and behavior before putting them up for adoption.
PAWS Atlanta is dedicated to rescuing dogs in need, regardless of breed. However, they frequently rescue dogs such as German Shepherds, often found in high-kill animal shelters.
It is one of the oldest animal rescues in the region, founded in 1964. If you are interested in adopting from PAWS Atlanta, you must be at least 21 years old and willing to undergo a home inspection if requested by the rescue.
PAWS Atlanta always has a lot of dogs available for adoption, but you can quickly sort them based on behavior, age, and size. Additionally, you can contact the rescue to inquire about adopting a German Shepherd when one is available.
Rescue Organization Details
2. Canine Pet Rescue Georgia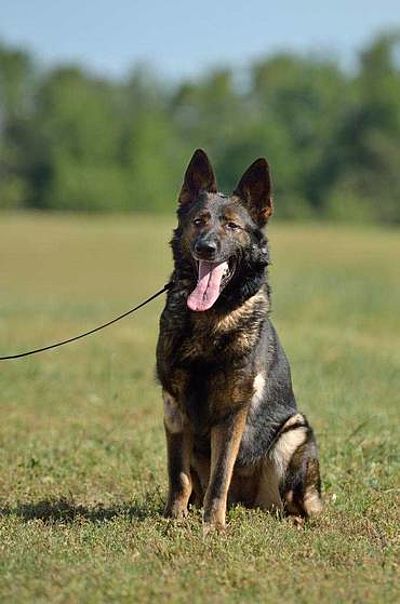 Canine Pet Rescue (CPR) Georgia is a non-profit animal rescue organization based in Dacula, Georgia, that focuses on rescuing and rehoming German Shepherds from euthanasia lists and shelters.
They work with German Shepherds of all ages and backgrounds, including puppies, adults, and seniors. The organization conducts a thorough screening process for all potential adopters to ensure that the German Shepherds are placed in the best possible homes.
In addition, this organization provides educational programs and resources to the community. These offerings include training classes and guidance on properly caring for and handling German Shepherds.
At Canine Pet Rescue, dogs are placed in a comfortable home-like environment where the rescue can assess them. However, if they come across a dog needing rescue but without an available foster home, they have a kennel to house the dog until a foster home becomes available temporarily.
The kennel is a well-appointed seven-run facility on a horse farm owned by the rescue's founder, Carla Brown. Dogs receive crate training, housebreaking, and advanced training per the situation.
Canine Pet Rescue typically has 10 to 20 dogs in their care at any time. The adoption fees for these dogs range from $250 to $500. Furthermore, the rescue ensures they consistently return the dog if it does not work out in your home. If you cannot keep the dog in your home, their kennel space allows accessible accommodation.
To begin the adoption process, you have to fill out an online application on their website if you believe that you have a loving home to offer.
Rescue Organization Details
3. Angels Among Us Pet Rescue (AAUPR)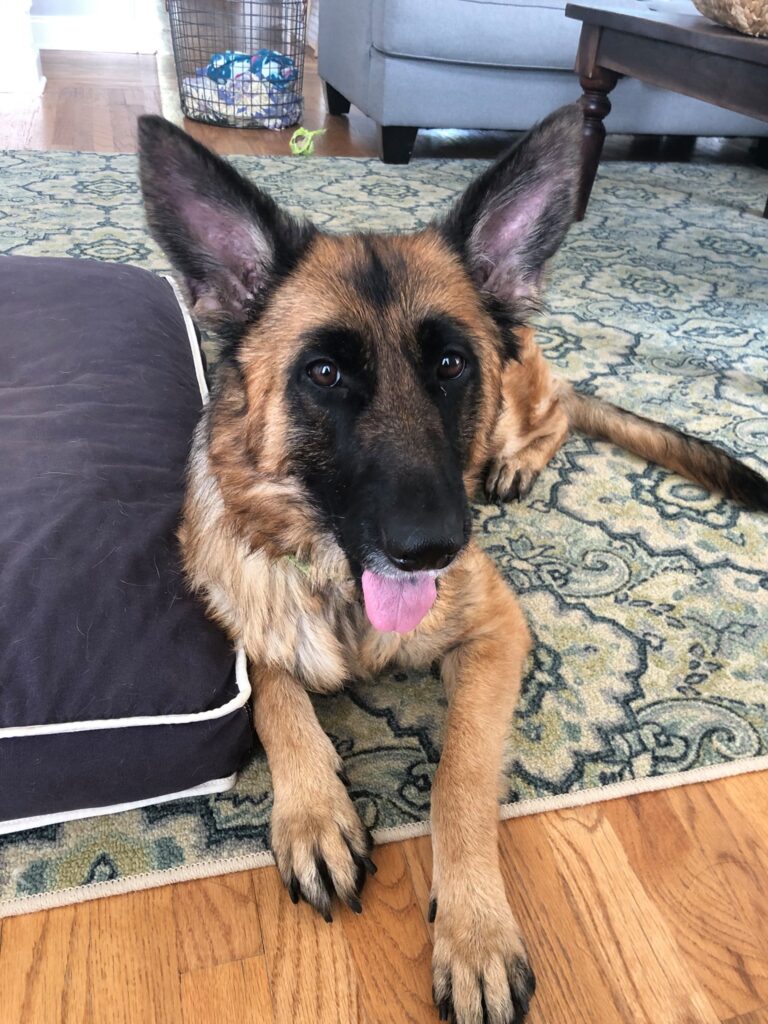 Angels Among Us Pet Rescue (AAUPR) is a non-profit German Shepherd rescue in Georgia known for taking excellent care of dogs in their care. They rescue dogs and cats from euthanasia lists, providing them with medical care and foster homes and eventually placing them in loving forever homes.
AAUPR was founded in 2009 and has since saved thousands of animals. They have an extensive network of volunteers, fosters, and donors who work together to rescue and rehome animals. The organization has a no-kill philosophy and is committed to finding the best possible homes for each rescued animal.
In addition to their rescue efforts, AAUPR has a spay/neuter program to help reduce the number of homeless animals in the community. They offer low-cost spay/neuter services for cats and dogs, heartworm prevention information, and education programs to promote responsible pet ownership.
If you desire to foster or adopt a German Shepherd, it's as simple as notifying the rescue organization and requesting contact when one becomes available. Regularly monitoring the organization's website is necessary to remain informed on the dogs available for adoption at any given time.
German Shepherds and mixes of the breed are commonly found on the site, ensuring that you can find a suitable candidate for fostering or adopting.
To begin the adoption process, you have to complete an application online. The organization will promptly review it within three days of submission. After that, they will contact your references and veterinarian for further evaluation. Ultimately, one of their representatives will arrange a meet-and-greet with you and your potential new companion.
Rescue Organization Details
4. German Shepherd Dog Rescue Group of Georgia Inc.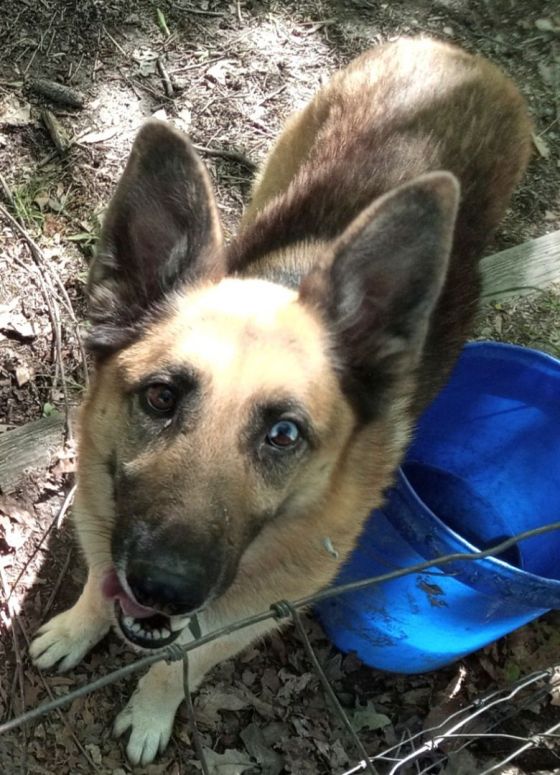 Adopting a German Shepherd from the German Shepherd Dog Rescue Group of Georgia Inc. is a beautiful way to provide a loving home to a needy dog. This non-profit organization is dedicated to rescuing and rehoming German Shepherds in Georgia.
When adopting a German Shepherd from the German Shepherd Dog Rescue Group of Georgia Inc., it's essential to understand that these dogs may have had a problematic past. Some may have been abandoned or mistreated, requiring extra patience and understanding as they adjust to their new surroundings.
To begin the adoption process, you must complete an application and undergo a screening process to ensure you are a good match for a German Shepherd. This may include a home visit to ensure your living environment suits a large and active dog.
Once approved to adopt, you can meet the available German Shepherds. You can spend time with the dogs and get to know their personalities to find the best fit for your family and lifestyle.
When you adopt a German Shepherd from the German Shepherd Dog Rescue Group of Georgia Inc., you are helping a dog from a high-risk situation and supporting a great cause. The organization relies on donations and volunteers to continue their critical work, and by adopting a dog, you are helping to save another life.
Rescue Organization Details
5. Mostly Mutts Animal Rescue and Adoption
Mostly Mutts Animal Rescue and Adoption is a non-profit animal rescue organization that focuses on saving and finding homes for dogs and cats. It isn't a breed-specific rescue, but there's a good chance they'll have a German Shepherd at any time.
Mostly Mutts operates a no-kill shelter where animals are cared for until they find their forever homes. The organization also works to reduce pet overpopulation through spay and neuter programs and offers resources and education to pet owners to help them better care for their pets.
In addition to adoption and rescue efforts, Mostly Mutts provides services such as low-cost vaccinations, microchipping, and a pet food pantry for families in need. Volunteers primarily run the organization and rely on donations and fundraising to support its operations.
Mostly Mutts also offer the opportunity to foster a dog in need and provide them a temporary home. They assist in finding a suitable German Shepherd that requires a foster home and matches your preferences.
The rescue organization covers all expenses, making fostering free of cost for you. You can also foster puppies as frequent litter is available, allowing you to nurture the whole litter. If you want to adopt or foster, please complete an online application to get started.
Rescue Organization Details
6. Coastal German Shepherd Rescue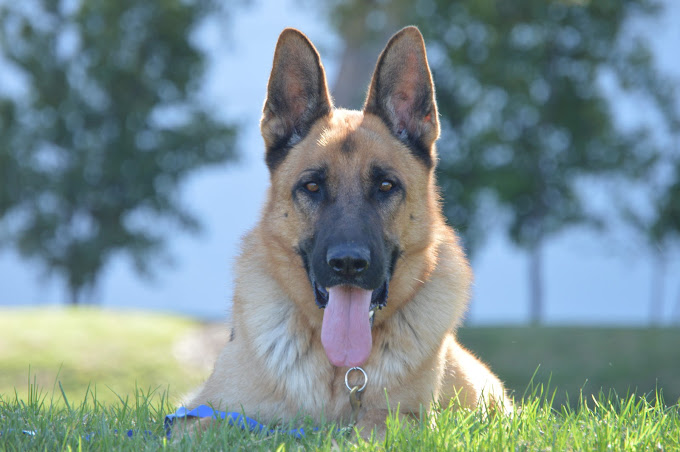 Coastal German Shepherd Rescue is a volunteer-run, foster-based German Shepherd rescue in Georgia dedicated to rescuing and rehoming German Shepherds. If you want to adopt a German Shepherd through CGSR, the first step is to fill out an adoption application on their website. You'll have to provide information about your home, lifestyle, and experience with dogs.
After submitting your application, a volunteer from CGSR will contact you for a phone interview. This is an opportunity for them to learn more about you and your interest in adopting a German Shepherd.
CGSR requires a home visit as part of their adoption process. A volunteer will visit your home to assess whether it's a good setting for someone to raise a German Shepherd.
If you get approved for adoption, you'll have the opportunity to meet the German Shepherds available for adoption. This may be at an adoption event or a foster home.
Once you decide to adopt a German Shepherd through CGSR, you must pay an adoption fee. This fee helps cover the cost of veterinary care, food, and other expenses related to caring for the dogs.
After you've paid the adoption fee and signed the adoption contract, the adoption process is complete. The adoption contract outlines your responsibilities as the new owner of a German Shepherd. It includes a provision requiring you to return the dog to CGSR if you can't care for them in the future.
Rescue Organization Details
Conclusion For "Best German Shepherd Rescues in Georgia"
Hopefully, this list of rescue organizations in Georgia can help you find the perfect German Shepherd for your family.
Remember that these dogs may have a troubled history, and it might take some time for them to warm up, but with the proper training and temperament assessment beforehand, you should be able to find the best match.
German Shepherds are lovable and loyal dogs that deserve to be in a happy home with a family that understands how to care for them. Please contact any of these agencies to start finding your new furry companion!