If you're looking to adopt a German Shepherd in Oklahoma and give them a second chance at a happy life, we've got you covered. Oklahoma has a number of outstanding German Shepherd rescues dedicated to finding forever homes for these loyal and intelligent dogs. From providing shelter and care to finding loving families, these rescues are making a difference in the lives of German Shepherds in need.
Discover the top German Shepherd rescues in Oklahoma and how you can support their work.
Other articles you may also like: 8 Best German Shepherd Breeders in Oklahoma and How to Discipline A German Shepherd Puppy
Free to Live Animal Sanctuary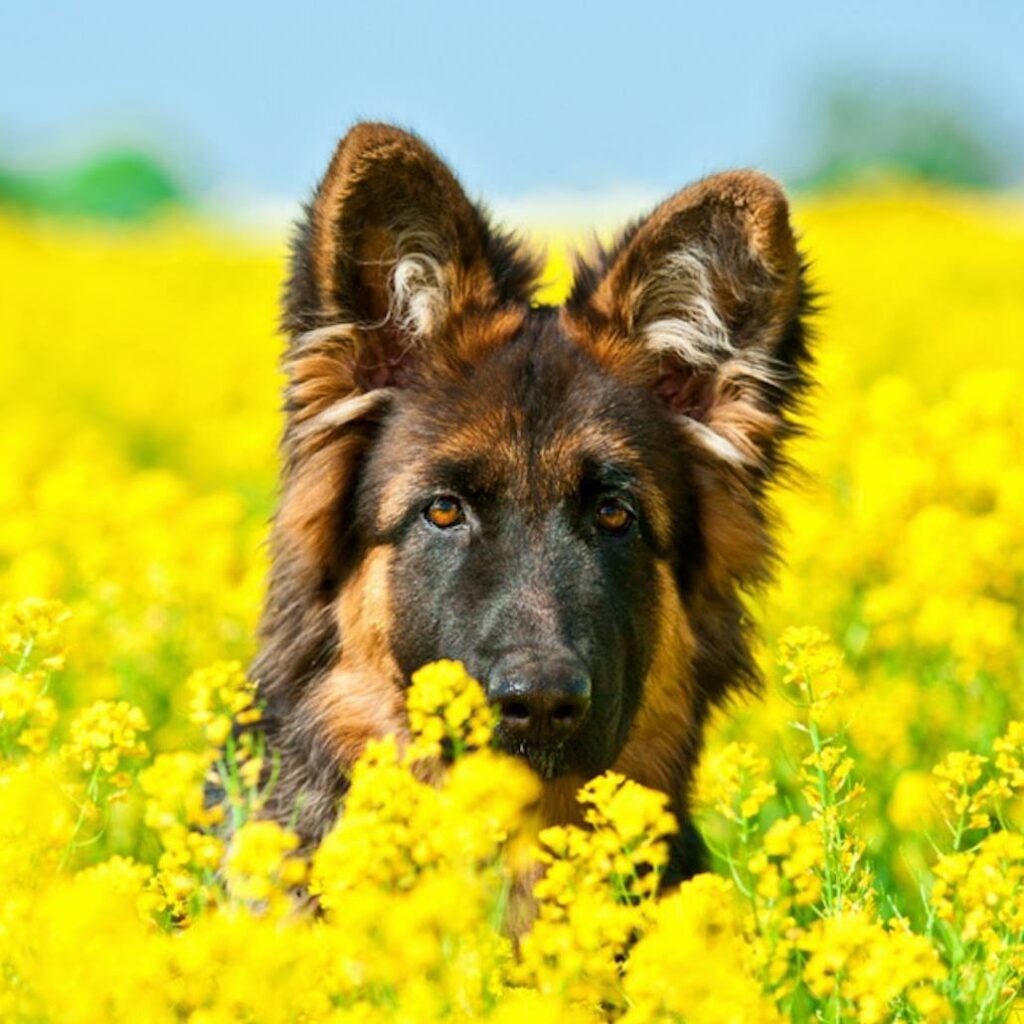 Free to Live Animal Sanctuary, established in 1984, is Oklahoma's largest nonprofit, no-kill animal sanctuary. They provide lifelong care and love to dogs and cats that are strayed, abused, mistreated, neglected, or in extreme medical need through their dedicated staff and volunteers. With a commitment to ensuring that every animal is free to live, Free to Live Animal Sanctuary offers several reasons why their animals are a great choice for families looking to adopt.
Firstly, they provide a lifetime commitment to their animals. If the adoption does not work out for any reason, even after a month or longer, Free to Live Animal Sanctuary will take back the dogs or cats throughout the lifetime of the animal and ensure their health and safety.
Additionally, all animals are spayed or neutered before adoption and are kept up-to-date on flea and heartworm medications and all required vaccinations. Furthermore, they are microchipped, providing an extra layer of identification and security.
To ensure compatibility with existing pets in the family, Free to Live Animal Sanctuary allows time and space for meet-and-greets, making sure everyone is comfortable with the new addition. This thoughtful approach reflects their dedication to finding forever homes for their animals and ensuring a successful adoption process.
By choosing to adopt from Free to Live Animal Sanctuary, families not only welcome a wonderful pet into their homes but also support the mission of this compassionate organization.
Contact Details
Oklahoma German Shepherd Rescue, Inc
Oklahoma German Shepherd Rescue, Inc aims to find permanent, loving homes for German Shepherds in need, promote responsible ownership of GSDs, and provide resources to GSD caregivers. They are a foster-based rescue operating in Tulsa and Oklahoma City, with dogs being cared for in private homes as they do not have a shelter.
As an approved 501c3 nonprofit organization by the IRS, all donations to OK GSR are tax-deductible. All dogs rescued by OK GSR are neutered or spayed and receive vaccinations, heartworm testing, are microchipped, and treated for parasites.
The adoption fee covers various aspects of the rescue's operations, including healthcare, transportation, behavioral training, food, and medical costs.
To ensure the best match between dogs and adopters, only approved applicants can meet the dogs. The rescue encourages potential adopters to fill out an application and get approval beforehand, even if they haven't decided on which dog they want to adopt. That way, they can be prepared when the right dog comes along.
Contact Details
Forever Yours Dog Rescue
Forever Yours Dog Rescue is an Oklahoma City-based all-breed dog rescue that was founded on November 8th, 2011 by three dedicated and experienced women. The founders, Michelle Ray, Betty Robins, and Denise Dipzinski, have a combined experience of over 25 years in rescuing, fostering, and raising funds.
The mission of Forever Yours Dog Rescue is to care for dogs that are neglected, abandoned, and abused in Oklahoma, regardless of breed, size, condition, age, or color. The rescue rescues dogs from shelters in Oklahoma as well as the streets. They also accept owner surrenders under certain situations, requiring the dog to be fostered until a suitable forever home is found.
Forever Yours Dog Rescue advocates for neutering and offers assistance in finding low-cost options for those who qualify. They believe that spaying/neutering pets is crucial to ensuring their health and happiness and addressing the overpopulation problem in Oklahoma and other states in the US.
The rescue also promotes adoption over purchasing a pet. They raise awareness about the issue of puppy mills, prevalent in Oklahoma, and encourage adopting from shelters or rescues to be part of the solution.
In addition to rescue efforts, Forever Yours Dog Rescue educates people for free on pet ownership through counseling and workshops, with a focus on preventative care. They are also available to conduct programs in schools, churches, organizations, or places of employment to educate the public about the benefits of adopting instead of buying pets.
Contact Details
Country Roads Animal Rescue
Country Roads is a non-profit 501c3 organization whose mission is to save abandoned or neglected dogs in Oklahoma, regardless of breed, size, or age. Since their establishment in April 2015, they have successfully rescued more than 6000 animals, a milestone they are proud of.
As a rescue that receives no external funding, Country Roads relies on the support of fellow animal lovers to continue their mission of saving lives. They provide necessary veterinary care to all the dogs they rescue, regardless of the financial burden it may pose, because they believe that every life is worth it.
Country Roads emphasizes the importance of fostering in their rescue efforts. All their animals currently live in foster homes rather than animal shelters, which provides them with the time and care they need while also freeing up space for other dogs in need.
To ensure that their animals are ready for adoption, Country Roads ensures that all their available animals are fully vetted. Their process includes spaying/neutering, vaccinations, deworming, and heartworm testing, and microchipping.
Suppose you are interested in adopting one of Country Roads' animals. In that case, they require potential adopters to fill out an adoption application and be at least 21 years of age to be the primary adopter on the application. By adopting from Country Roads, not only will you be providing a loving home to a deserving dog, but you will also be supporting their tireless efforts to save more lives through their dedicated rescue work.
Contact Details
Oklahoma Humane Society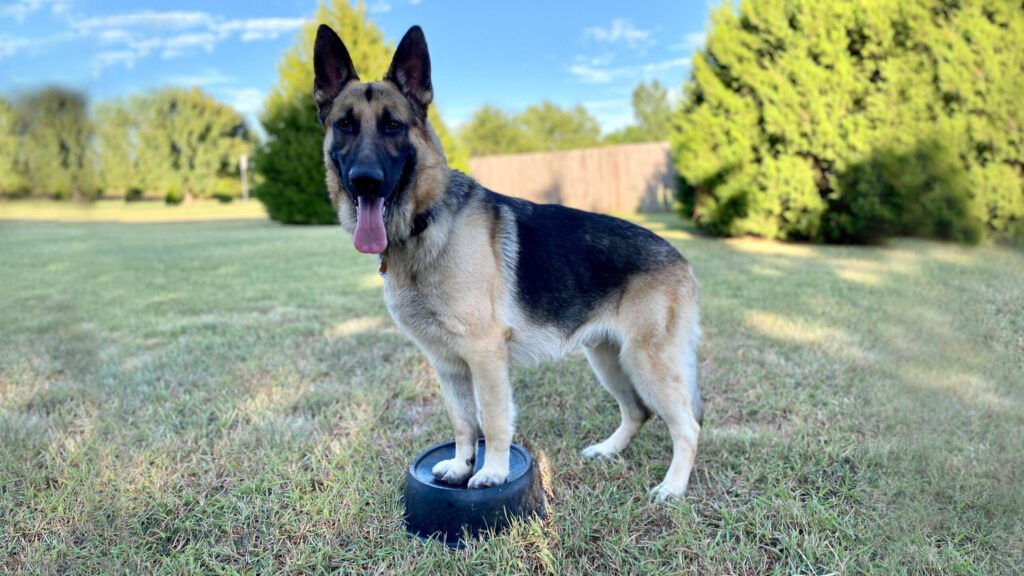 Concluding our list of the best German Shepherd Rescues in Oklahoma, the Oklahoma Humane Society was founded in 2007 to eliminate unnecessary euthanasia of healthy, adoptable animals in Oklahoma City. They work alongside the Oklahoma City Animal Welfare (OKC Animal Shelter) and local shelters to positively impact the well-being of animals in the community.
Since its establishment, the Oklahoma Humane Society has made a significant impact, having helped over 150,000 animals in Oklahoma. Their mission is to enrich the communities they serve by promoting the well-being of animals, and their vision is to make compassionate and respectful treatment of animals a prevalent community value and priority.
The Oklahoma Humane Society has core values guiding its work. These values include respecting animal life, promoting good animal health, advocating against euthanizing healthy, adoptable animals, and prioritizing education and understanding of animals and animal welfare.
Their adoption process is open and straightforward, with no application or interview process. They simply require potential adopters to meet the pet in person before adoption. Adoption specialists are available to help families find the right pet for their home. The adoption fee includes a comprehensive package of services, such as current vaccinations, spay/neuter surgery, and deworming.
Contact Details
Conclusion For "Best German Shepherds in Oklahoma"
Finding the best German Shepherd rescue in Oklahoma requires careful consideration of several critical criteria. Firstly, ensuring that the rescue is reputable and accredited by recognized animal welfare organizations is essential. Checking their track record, reviews, and reputation in the community can provide valuable insights into their credibility.
The health and well-being of the dogs should be a top priority. Look for rescues that provide thorough medical care, vaccinations, and behavioral assessments to ensure that the dogs are physically and mentally fit for adoption. A reputable rescue will also clearly outline all adoption fees and provide details on how those funds are utilized to care for the dogs.