If you love German Shepherds, you can find the best German Shepherd rescues in Louisiana to add a new loyal companion to your family today. We have eight of them lined up right here to save you from any hassle of searching for them.

According to the American Kennel Club, German Shepherds are active breeds that need lots of exercise. They are great to adopt into a family unit as they bond well with children. If you love getting outside and playing with your furry four-legged friend regularly, adopting a German Shepherd could be your best option. 
Other articles you will also like: 9 Best German Shepherd Breeders in Louisiana and How to Discipline A German Shepherd Puppy
1. Red Stick German Shepherd Rescue
Red Stick German Shepherd Rescue is partnered with East Baton Rouge parish municipal shelter and other local areas. They provide German Shepherd rescue services in Louisiana via doggy fosters. You have to submit an adoption application to be considered before meeting with a foster.
Potential owners should keep in mind that Red Stick German Shepherd Rescue does not allow families to adopt if they plan on keeping their dogs outside. Since this breed thrives off human interaction and friendship, the rescue allows families to adopt only if they allow the canine to live inside the home.
Once adopted, Red Stick German Shepherd Rescue asks owners to maintain the monthly flea, tick, and heartworm prevention medication to maintain the dog's health. They also ask the owners to enroll their German Shepherd in a high-quality training obedience course so that they can be properly guided and trained to thrive well in living with their new forever family.
2. Sauver Des Chiens German Shepherd Rescue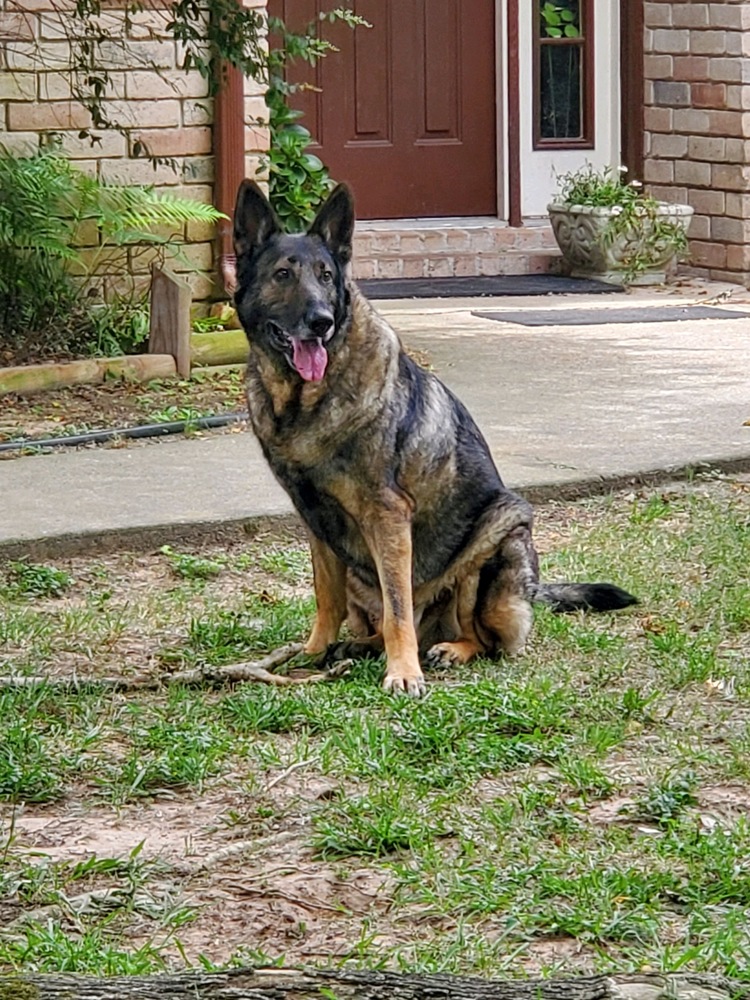 Sauver Des Chiens German Shepherd Rescue is an American German Shepherd Rescue Association member. Their rescue name is a French term that means "To Save The Dogs." Originating in November 2016, Sauver Des Chiens German Shepherd Rescue has been on a mission to save this loyal breed throughout the Louisiana and Texas areas.
They host an event called $5 Fridays, asking rescue supporters for tax-deductible donations to benefit caring for the rescued German Shepherds. On the first of every month, they remind everyone on their calendar to give their four-legged friends their monthly flea, tick, and heartworm prevention treatment for the perfect health of their fluffy friend.
You can also donate to the SDC 50 Club for $12.50 daily or $50 monthly to cover the expenses for one German shepherd in boarding status. This means they have not been matched with a foster yet. The shortage of fosters is why this club exists so that the German Shepherds waiting on fosters can be cared for, too.
We recommend visiting them often to check out their new featured dogs. This can get you started in looking for the German Shepherd that will become the new member of your family.
3. New Orleans German Shepherd Rescue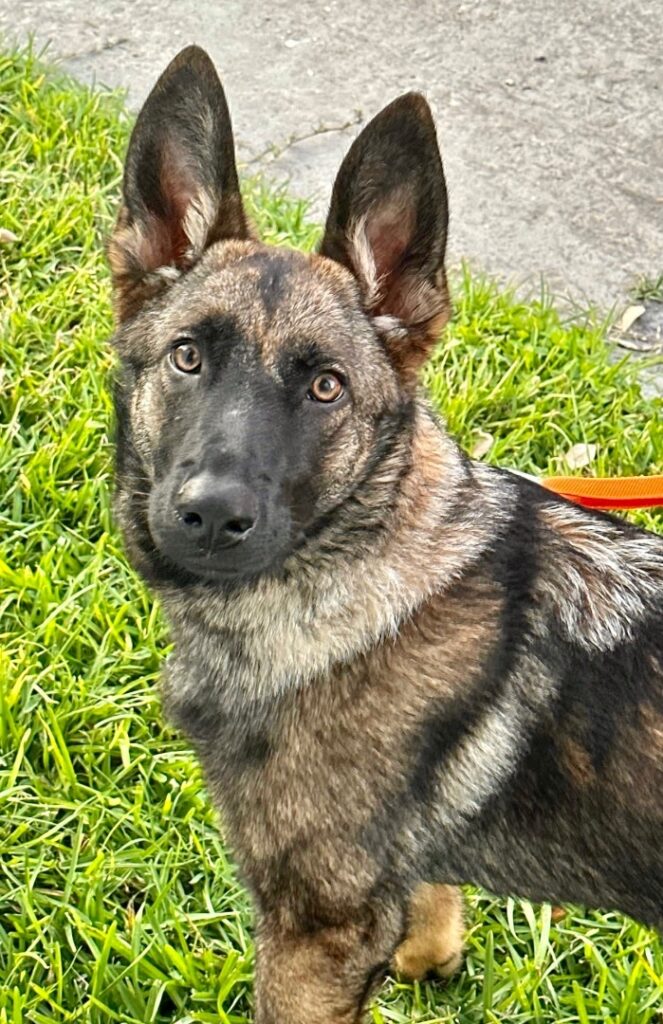 The New Orleans German Shepherd Rescue is a nonprofit organization that saves German Shepherds throughout southeast Louisiana. They partnered with the New Orleans Pet Shelter in 2002 to give German Shepherds a new chance at a forever home. Residents in the area also reach out to the rescue to rehome their furry friends due to varying circumstances.
Since they do not have a traditional website, you can contact the rescue via email or phone number to ask about available German Shepherd rescues for adoption.
4. Zeus' Rescues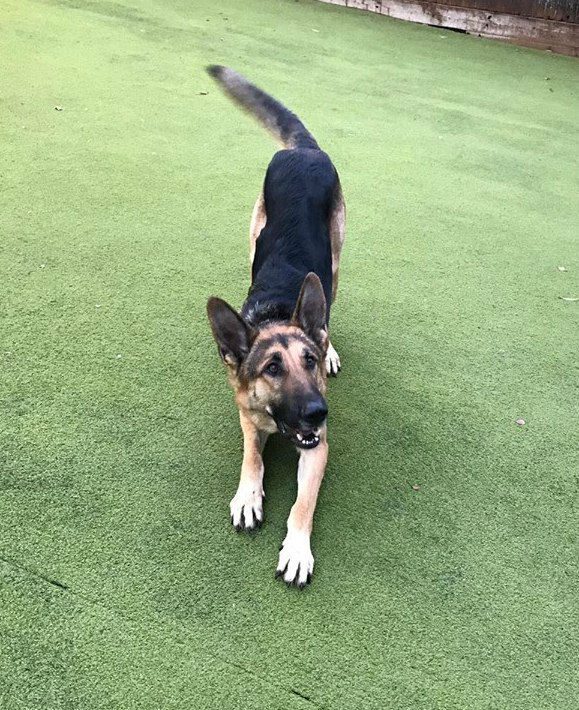 Zeus' Rescues originated in 2014 as a no-kill animal rescue. They are a German Shepherd rescue based in Louisiana, but they also save other breeds of dogs and cats. Their initial goal in the first year was to rehome at least 365 animals. As of 2017, they have received a thousand animals at their rescue shelter and had 700 adopted.
There are three locations throughout the New Orleans area that you can visit to get to know the rescues. If you do not want to adopt immediately, you can also become a doggy foster.
5. Rescue Me Louisiana German Shepherd Rescue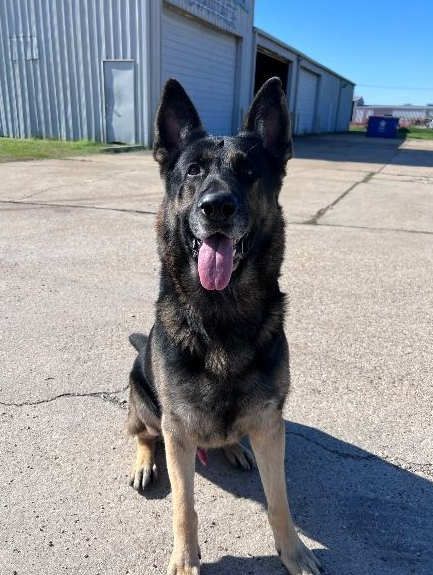 The Rescue Me website connects individuals interested in adopting various animals directly from an owner or a foster rather than going through a shelter.
When you search for German Shepherds available for adoption in Louisiana in the link below, you will be connected to individuals that have listed German Shepherds available for adoption. Hence, this arrangement makes it a more personable experience without going through the additional steps.
6. Louisiana State Animal Response Team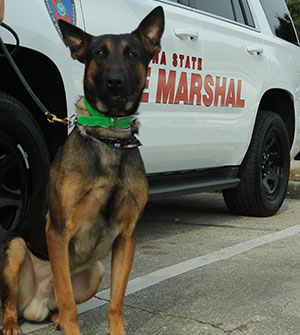 The Louisiana State Animal Response Team does more than rescue German Shepherds and other dog and cat breeds throughout the area. If there are any weather or other related emergencies, the response team gets ready by sending out notices to pet owners and providing needed resources.
One of the most important tasks the Louisiana State Animal Response Team fulfills is stressing the responsibility of emergency precautions that pet owners and animal facility owners must undergo..
The Centers for Disease Control states you should have a pet safety plan during emergencies. It is advised to have an evacuation plan to know where to go with your animals if staying in your current location is too dangerous. Reassure you have extra resources for you and the animals for at least one to two weeks in case you may not have restocking access.
The response team originated from the Louisiana Veterinary Medical Association Disaster Committee when Hurricane Katrina struck the area. They have continued operating as an affiliated division with the Dr. Walter J. Ernst Veterinary Memorial Foundation.
7. Take Paws Rescue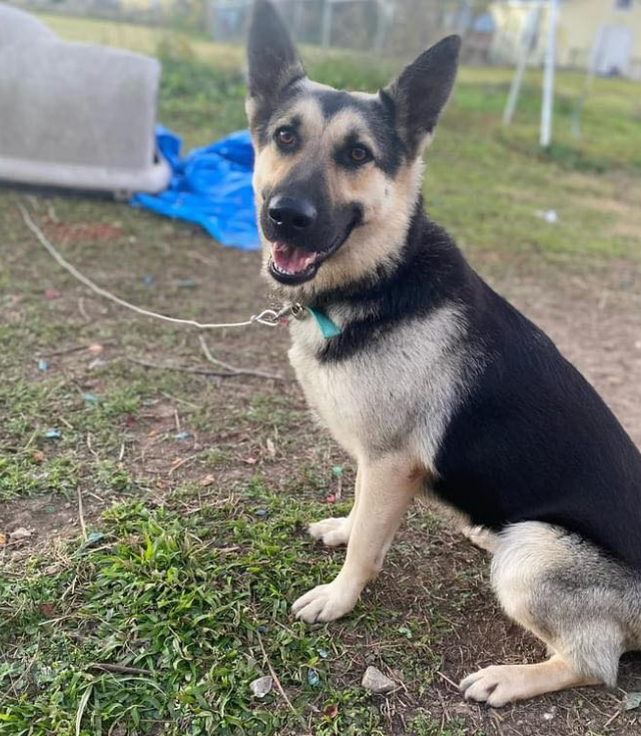 Take Paws Rescue is a non-profit organization offering German shepherd adoption in Louisiana, including other dog breeds. They operate out of their Stray Cafe location, where dog rescues interact with one another. This instills a positive environment as they transition to finding their forever homes.
One way to support animal rescue is to have a personal or work-based Puppy Party. Submit a minimum donation based on whether you have a residential, small office, or conference event. Moreover, you can foster some animals or volunteer your time as non-monetary measures to show your support.
8. Acadiana Animal Aid 
Acadiana Animal Aid saves upto 2,000 felines and canines yearly, including German Shepherds, at their no-kill animal shelter. They can save so many animals because of their transport program. Organization representatives partner with local shelters to transport at-risk to communities with higher adoption rates.
The organization hosts events throughout Louisiana at local PetSmart locations and other community areas to match adoptable animals with forever families. Choose to attend one of these events for German Shepherds adoption in Louisiana or visit the shelter rescue.
Conclusion For "German Shepherd Rescues in Louisiana"
Adopting a German shepherd from a rescue will warm your heart and help you to save a fluffy life of not having a forever home. You can choose one of the best German Shepherd rescues in Louisiana from the list above to get started with your adoption journey today.