Do you want to adopt a German Shepherd but don't know the best German Shepherd rescues in New Jersey? German Shepherds are adorable angels that make great family companions. They are easy to train, energetic, and have great work ethics. However, they are still victims of mistreatment.
You'll change the life of a German Shepherd if you save it from mistreatment and abandonment. We've compiled the best German Shepherd rescues in New Jersey to help you adopt and rehome a stranded German Shepherd.
Other articles you will also appreciate: 9 Best German Shepherd Breeders in New Jersey! and How to Stop a Dog from Pooping In the House at Night?
1. German Shepherd Rescue of New Jersey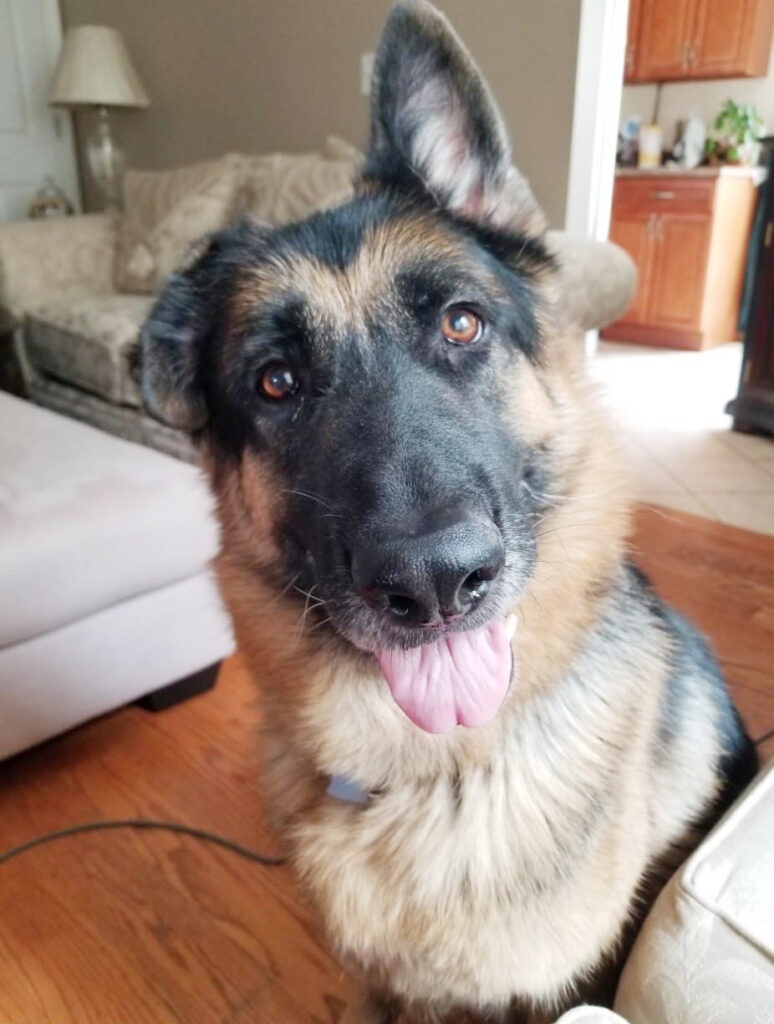 German Shepherd Rescue of New Jersey is a non-profit organization whose mission is to save abandoned and neglected animals across New Jersey. After rescuing mistreated German Shepherds, the rescue rehabilitates and later finds them forever homes. They keep all rescued animals with foster families where they get necessary care and socialization.
The organization is strict on the dogs they accept into their adoption program. Before taking in a dog, it must pass a thorough temperament test to guarantee volunteers' safety. After placing the dogs in a foster family, they receive proper medical care, regular vaccination, and microchipping procedures. All their dogs must also receive heartworm and roundworm treatments.
Most of their dogs are either from high-kill shelters or from irresponsible owners. The rescue organization always seeks assistance and will appreciate it if you donate toys and food.
You must pass a vigorous application process to secure a German Shepherd from this rescue. Before committing to adopt a dog, contacting the rescue through their website is essential.
Rescue Organization Details:
2. Sedona Shepherd Sanctuary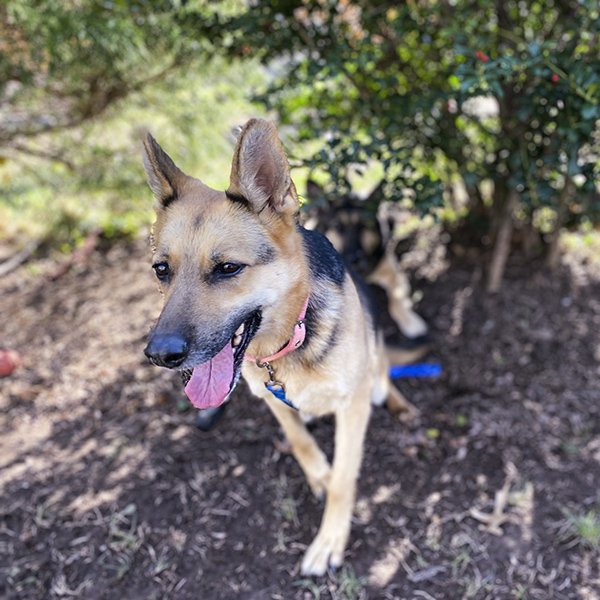 Founded in 2014, the Millburn-based rescue organization aims to save abandoned animals, especially those in high-kill shelters. They ensure neglected German Shepherds' lands in lovely, forever homes. Sedona Shepherd Sanctuary doesn't have its facility. Instead, they keep the rescued animals in foster families.
Their rehabilitation process entails an extensive physical and behavioral examination by a vet. The organization collaborates with multiple rescues around New Jersey to ensure homeless German Shepherds are happy and safe.
Sedona Shepherd Sanctuary appreciates volunteers and donors. In addition, they have a referral program where dog owners surrender their German Shepherds if they can't provide proper care. Before releasing dogs to potential adopters, the rescue ensures each animal receives adequate medical care from licensed vets.
Rescue Organization Details:
3. Northern New Jersey German Shepherd Club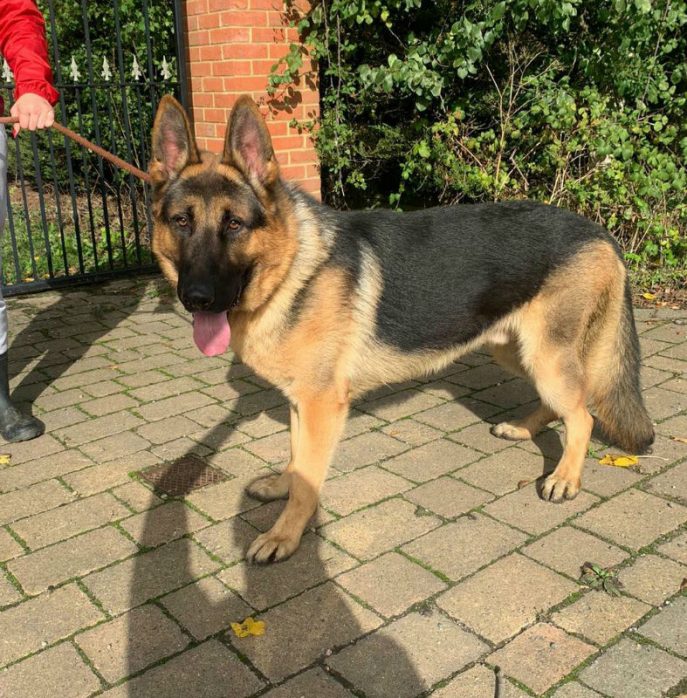 Northern New Jersey German Shepherd isn't a non-profit organization, unlike other rescues. The rescue operates in different states, meaning potential adopters can get a dog from anywhere in the United States. In New Jersey, the rescue organization focuses on rescuing and rehabilitating animals in the Northwestern part.
They accept euthanized and neglected dogs and provide them with a peaceful environment. Every dog at the facility must undergo socialization and basic dog training to prepare them for adoption. Northern New Jersey German Shepherd Club requires you to pay around $325, depending on the German Shepherd you wish to adopt.
Before adoption, the rescue spay and neuter all their dogs, preventing severe future health issues like benign prostatic hyperplasia. Each German Shepherd receives deworming, vaccination, and regular exercise.
Rescue Organization Details:
4. Garden State German Shepherd Rescue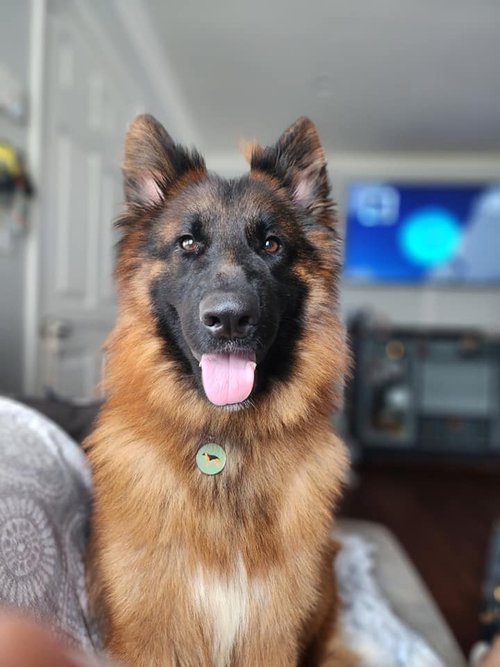 Garden State German Shepherd Rescue is a foster-based rescue that aims to save and rehome animals from shelters across New Jersey. In the last 15 years, Laura Thomson and her team have rescued, rehabilitated, and provided German Shepherds with proper medical care. Their staff ensures all dogs have up-to-date vaccinations and regular exercise.
The organization invites licensed vets to evaluate animals that need psychological care. To ensure adopters have an easy time rearing these dogs, Garden State German Shepherd Rescue offers specialized training like electronic dog training and classic conditioning methods.
Their adoption fees are affordable, plus they use the proceeds to ensure the well-being of each abandoned German Shepherd dog. While the application isn't intensive, they don't guarantee you'll get your preferred German Shepherd.
Rescue Organization Details:
5. Shake a Paw Rescue and Adoption Center, New Jersey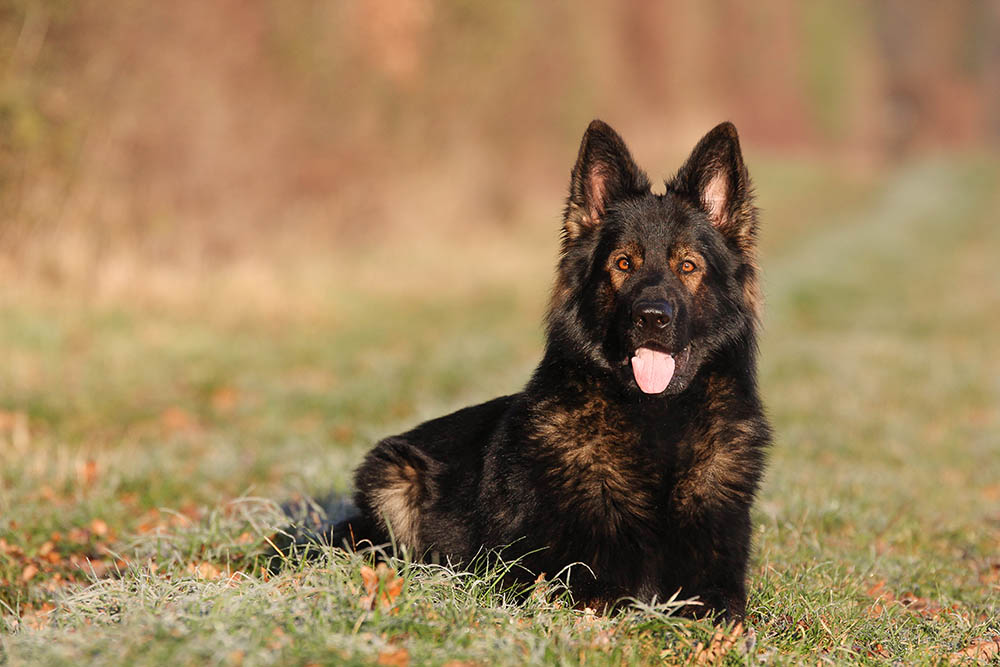 The adoption facility started in 2012 as a veterinary clinic. Since then, it has emerged as a reputable German Shepherd rescue in New Jersey, rescuing homeless and mistreated dogs.
Although Shake a Paw Rescue and Adoption Center mainly deals with German Shepherds, you will still find other dog breeds, including Poodles and Boxers. The rescue has helped over 600 dogs find forever homes.
The non-profit organization has partnered with Trupanion's Shelter Support Program, allowing potential adopters free medical support for 30 days. Therefore, you don't have to worry if you face a medical emergency after adopting your German Shepherd.
Shaw, a Paw Rescue, also educates dog owners on responsible pet ownership and ways to provide their canine companions with the best care. Your dog also comes with deworming and vaccination certificates. Their in-house vets conduct several health tests, including temperament tests, making it possible to know if your dog fulfills your preferences.
You can expect to receive feedback within one week of filing an adoption application. The adoption fee is around $400, depending on your chosen German Shepherd.
Rescue Organization Details:
6. Best Friends Animal Society, New Jersey
Best Friends Animal Society commits to saving the lives of abandoned and lost German Shepherds across New Jersey and nearby states. The rescue believes that every animal is important and thus deserves fair treatment. Besides campaigning to end dogs' homelessness, the rescue has a life-saving sanctuary where they provide needy animals with special care.
The organization mainly relies on foster families, volunteers, and donations. It's vital to contact the rescue first before applying to join their adoption program. Best Friends Animal Society has a straightforward application process. While you don't need to pay an application fee, they will ask for a spay and neuter fee.
Rescue Organization Details:
7. Bergen County Animal Shelter & Adoption Center
The animal adoption center rescues abandoned animals in Hudson and Bergen Counties. Bergen County Animal Shelter and Adoption Center have several missions, including reuniting lost dogs with their original owners, educating the community on animal welfare, and promoting fair treatment of all dog breeds.
The rescue can hold at least 90 dogs at any time though they have foster families and volunteers who care for their animals. You'll find German Shepherds, Poodles, guinea pigs, and ferrets in the facility. The facility is open every day except during major holidays. Owners can reclaim their lost dogs from 9 am-12 pm, but you can't surrender a dog on weekends.
As a non-profit organization, the animal shelter accepts donations, including newspapers, dog crates, kitten food, and blankets. To contribute a monetary donation, send your check to their address.
Bergen County Animal Shelter has many German Shepherds available on its website. Send your application and a small fee, and they'll give feedback within 24 hours.
Rescue Organization Details:
8. Secaucus Animal Shelter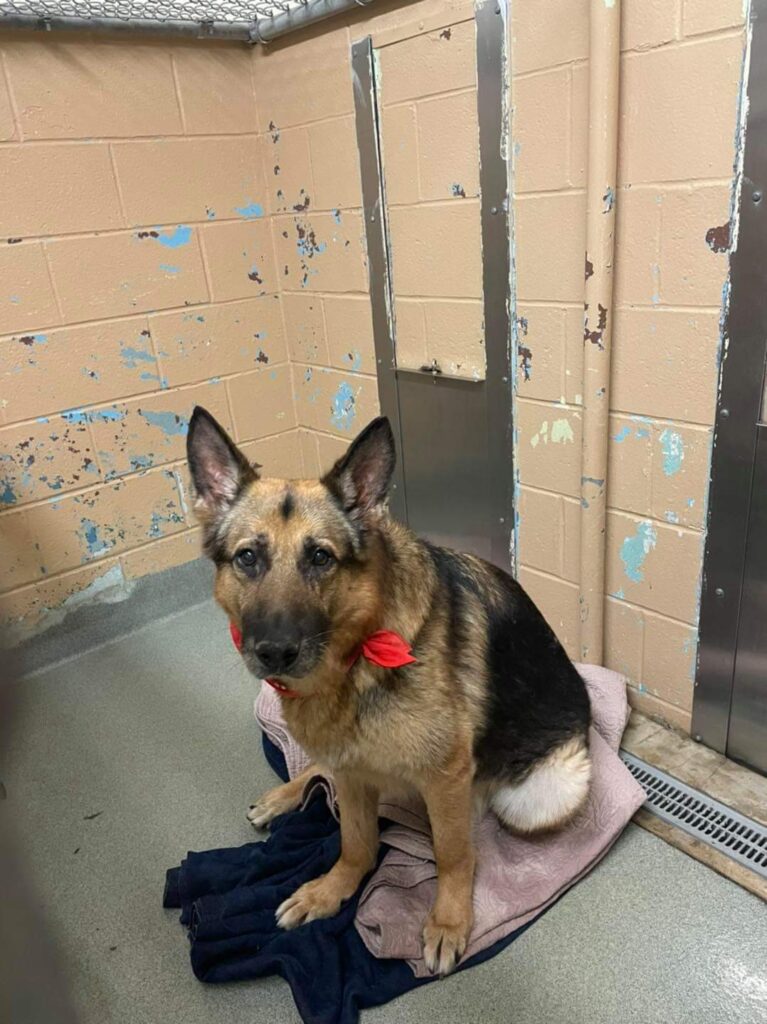 As one of the most reliable German Shepherd rescues in New Jersey, the organization has dedicated staff who save abused and injured animals around Secaucus.
After getting to their facility, Secaucus Animal Shelter rehabilitates and vaccinates them, reducing the chances of many pet illnesses like canine distemper, parvovirus, rabies, contagious hepatitis, and kennel cough. They only find them loving and permanent homes after spaying procedures.
Secaucus Animal Shelter regularly holds public awareness events on responsible German Shepherd ownership. The organization also ensures the dogs receive adequate socialization with humans and other interactive techniques such as sounds and sights. A dog ready for adoption comes with up-to-date vaccination records and one-month health insurance.
You can quickly adopt any German Shepherds available on their website, but there's a vigorous process before your adoption application is approved. The rescue welcomes volunteer support in cash donations, which they use to provide general medical care to the rescued animals.
Rescue Organization Details:
9. Montville Animal Shelter
Their animal control staff manages the animal shelter while saving stranded animals in New Jersey. German Shepherds at Montville Animal Shelter receive rabies vaccination from licensed vets. In addition, every German Shepherd must pass through a neuter and spay program before adoption.
Their staff provides educational presentations to nearby communities and schools to promote animal welfare across the state. Montville Animal Shelter continually requests donations, like food and kennels, to continue accepting surrendered animals.
The animal shelter requires all German Shepherd adopters to submit an application detailing why they need a specific dog.
Rescue Organization Details:
Conclusion For "Best German Shepherd Rescues in New Jersey"
Adopting a dog from a German Shepherd rescue in New Jersey can be a great decision. Adopting a dog from these rescues gives it a chance for a happy life.
The above German Shepherd rescues in New Jersey have an easy application process and guarantee your dog is well-behaved and trained. We hope the article on German Shepherd adoption in New Jersey was helpful.