If you're searching for the best German Shepherd rescues in Oregon, you've come to the right guide.
German Shepherds are known for their intelligence, loyalty, and protective nature, making them perfect companions for families and individuals alike.
These gentle giants often find themselves in need of a loving home, and that's where rescue organizations step in, providing much-needed support and care.
We encourage you to reach out to these incredible rescues and explore the world of German Shepherd adoption. Your perfect canine companion could be waiting for you just around the corner.
Other articles you will also like: 10 Best German Shepherd Breeders in Oregon and How Much Do German Shepherds Sleep?
Find a German Shepherd Rescue in Oregon
Whether you're an experienced German Shepherd owner or looking to adopt your first furry friend, we have you covered!
We'll be showcasing some of Oregon's top German Shepherd rescues that have made it their mission to save these amazing dogs and help them find their forever homes.
1. Great Northwest German Shepherd Rescue of Oregon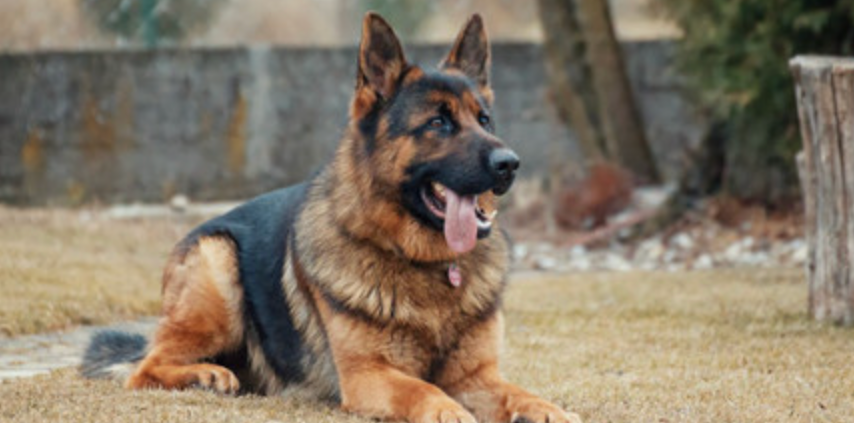 Great Northwest German Shepherd Rescue of Oregon is a 501(c)(3) nonprofit. They began their mission in January 2014 after the founder discovered high euthanasia rates of the breed where her daughter attended school in Southern California.
After several successful placements throughout 2014, the team started collaborating with high-kill shelters in Southern California to place their German Shepherds with families in Oregon and Washington, where the breed is in high demand.
From there, they increased their outreach to adopting German Shepherds from euthanasia shelters in Oregon for placement in the Midwest, Arizona, and Colorado. They've also started a "matchmaking" service for adopters and surrendering dog owners, ensuring these pups spend as little time as possible transitioning into their new, loving home.
If you're interested in adopting or volunteering with this German Shepherd rescue in Oregon, follow their Facebook, as it's their primary platform for updates on available pups.
2. Shepherds Without Borders Rescue
Shepherds Without Borders Rescue is a foster-based non-profit organization based in Oregon, though they work across the entire Pacific Northwest. They work exclusively with German Shepherds of good temperament that they obtain through owner surrender or shelter adoption.
They've cultivated an extensive network of volunteers that ensures every dog is up-to-date on vaccines, microchipped, desexed, and free of parasites before placing them with foster or permanent families.
The fostering and adoption process is highly in-depth, as they also work diligently to identify an authentic best match for each pup, resulting in a return rate of less than 2%.
If you want to bring one of their rescues into your family, be prepared to provide homeownership or rental records, HOA documents on breed restrictions, veterinary information, and a $650 adoption fee, if applicable.
As they are 100% volunteer and donation driven, they welcome animal enthusiasts to join in their efforts for a variety of services, including, but not limited to:
Answering emails requesting more information
Transporting animals to and from the rescue
Conducting home visits for prospective fosters and adopters
Processing applications
Taking photos
They also provide all training so that anyone can participate!
3. German Shepherd Dog Club of Oregon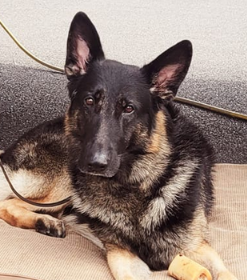 While the German Shepherd Dog Club of Oregon isn't, first and foremost, a rescue, their passion for the breed reflects in their efforts to help owners rehome their German Shepherds in safe, capable homes.
Their website has a dedicated space allowing current owners to post information about dogs needing rehoming. They do not allow people to use the site to buy or sell dogs and limit costs for new owners to that of spaying or neutering, shipping, or donating to a rescue organization.
In addition to their rescue services, GSDC of Oregon welcomes breed owners to participate in a community of like-minded members.
To that end, they offer an abundance of resources for owners to get their pets involved in activities like obedience and rally training, search and rescue, scent work, herding, therapy service, and more that utilizes the German Shepherd's exceptional intelligence and athleticism.
To date, the GSDC has placed 19 dogs through its rescue services.
4. The Pixie Project
While they do not exclusively work with German Shepherds, the Pixie Project has dedicated itself to rescuing and providing care for homeless and abandoned pets since 2007. They offer shelter, medical care, and adoption services for dogs and cats, prioritizing animals from overcrowded shelters in rural Oregon to maximize their exposure to potential owners in the heart of Portland.
One of the most unique but much-needed causes that The Pixie Project dedicates itself to is helping low-income families, people living without homes, and seniors keep their pets. These demographics often face surrendering or euthanizing their beloved companions if they can't pay for veterinary treatment.
At the on-site Weinner Pixie Care Clinic, pets can receive essential services like spay/neuter procedures, life-saving surgeries, medications, and vaccinations at a low cost or free of charge.
If you're interested in German Shepherd adoption in Oregon through The Pixie Project, you can browse available animals and submit an adoption application on their website. For those looking to get involved, The Pixie Project offers three volunteer opportunities:
Working in the cattery to clean the area or provide playtime and socialization for their feline friends.
Assisting at various community outreach events.
Transporting pets or donations across the state.
5. Oregon Humane Society
The Oregon Humane Society (OHS) is a prominent privately-owned, non-profit animal welfare organization in Portland and Salem, dating back to 1868. For over 150 years, they've worked to improve the lives of animals through adoption, education, advocacy, and outreach programs.
OHS provides services for all kinds of pets, but if you're in the market for German Shepherd adoption in Oregon, they are a great place to start. They work to place thousands of animals yearly, so there's a good chance you'll find a GSD needing a forever home.
If you find your future furry friend in their online database and fill out the adoption questionnaire, you'll receive a follow-up message to schedule a meet-and-greet to ensure it's a good fit. They recommend bringing other pups into your household during that time to see how they interact.
Adoption fees vary based on each animal's breed, age, and health. Because German Shepherds are desirable in the area, a healthy puppy could cost upwards of $600. However, these fees offset the extensive care that OHS pours into every animal, including food, housing, medical care, enrichment, and training.
5. SafeHaven Humane Society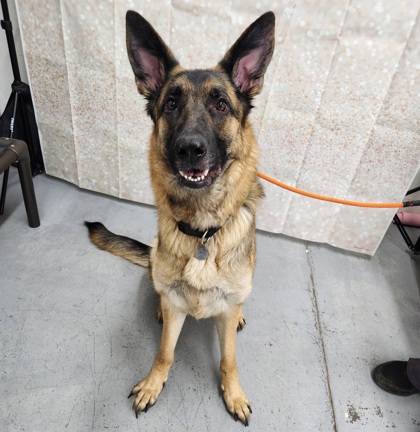 SafeHaven Humane Society, a non-profit organization in Tangent, Oregon, provides compassionate care and shelter for abandoned and homeless animals. Their most recent annual report said they facilitated 2,315 adoptions in 2021 alone.
They ensure that all animals receive necessary care before adoption, including spaying or neutering, a 24-hour Petwatch Microchip (unless already microchipped), vaccinations, dewormer, and flea treatments. These steps help guarantee that pets are healthy and ready for their new families.
It is important to note that SafeHaven does not temperament test their pets. If you have a dog that may struggle to get along with an assertive, herding breed like a German Shepherd, be prepared to address the issue with a private trainer. SafeHaven provides trainer contact information and resources to help pet owners build strong bonds with their furry companions on their website.
They also work with parents, camps, and schools to teach children about compassion for animals. For example, they host monthly "Pets & Pajamas" parties for the community, providing snacks, entertainment, and plenty of puppy snuggles while little ones enjoy the show.
Conclusion For "Best German Shepherd Rescues in Oregon"
We hope you enjoyed our round-up of the best German Shepherd rescues in Oregon.
These organizations are passionate about giving these magnificent dogs the love, care, and attention they deserve. By adopting from a rescue, you are providing a forever home for a deserving dog and making room for another animal in need.
Remember, adoption is a lifelong commitment, and it's crucial to research and understand the unique needs of a German Shepherd before bringing one into your home.